Farfalla Marine Group, a brand ambassador for world famous Dominator Yachts, has recently established a London base in the UK to expand its luxury and superyacht sales and bespoke services in Europe and beyond, building on its extensive operation in Southeast Asia.
The new London operation, headed by Group Customer Relationship Director Simon Toombs, will complement the services the group offers in Southeast Asia where it is the official Gulf Craft dealer of prestigious luxury boat brands such as Majesty Yachts, Nomad Yachts and Oryx Sport Cruisers in Hong Kong, Vietnam, Cambodia, Laos and Thailand.
Farfalla Marine is one of the only luxury and superyacht sales, chartering and maintenance specialists in the world providing customers with a truly bespoke approach to management and exclusive services.

"Bespoke services" are the main strength of Farfalla Marine Group which finds in Dominator Yachts an ideal partner. Dominator is a renowned international shipyard that creates fully-customised superyachts and the Farfalla ethos is to establish a bond with its clients that goes beyond the simple shipyard-owner relationship, as the Managing Director of the group Mark Denny-Fairchilde explains when talking to Superyachts.News: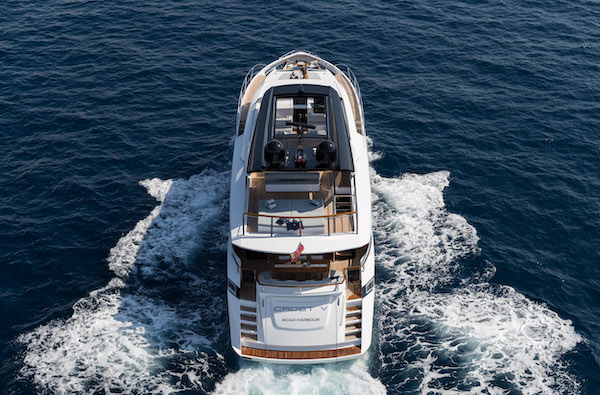 A client once, a friend forever" is your claim. How important is a long-lasting relationship with the customer for you and what is it based on?
"At Farfalla Marine Group we pride ourselves on our personal touch and exceptional level of customer service.
Considering the parallels of Farfalla Marine and Dominator Yachts in the philosophies and brand ethos, this partnership is the very embodiment of a bespoke boutique approach. The yacht owner is the center of everything we do and we strive to exceed the owner's expectations every day – before, during and after the build period. We consider ourselves as partners and friends on a journey of great emotions, new beginnings, traditional craftsmanship and innovative results.
Our clients are indeed our friends and taken care of through personalised customer care programmes such as our exclusive Farfalla Marine Club, which is available worldwide to both existing and future yacht owners and to our partners, offering special benefits from exclusive dining events to private jet charter offers and bespoke VIP shopping.
Above all, we are always available to attend to the needs of all our existing and future yacht owners with a complete absence of traditional office working hours – a client once, a friend forever!".
All your new build yachts are delivered certified to the highest international standards of yacht design: what do you mean by build quality?
"All the brands we represent are built using the finest materials combining advanced technology and engineering with exceptional hull design for ultimate performance and efficiency, and superior air conditioning systems to cope with the extreme heat of the Gulf and the tropical humidity of our principle markets in the Asia-Pacific region. At all times the yachts we represent are built to satisfy the specific needs and requirements of our clients wherever they are in the world".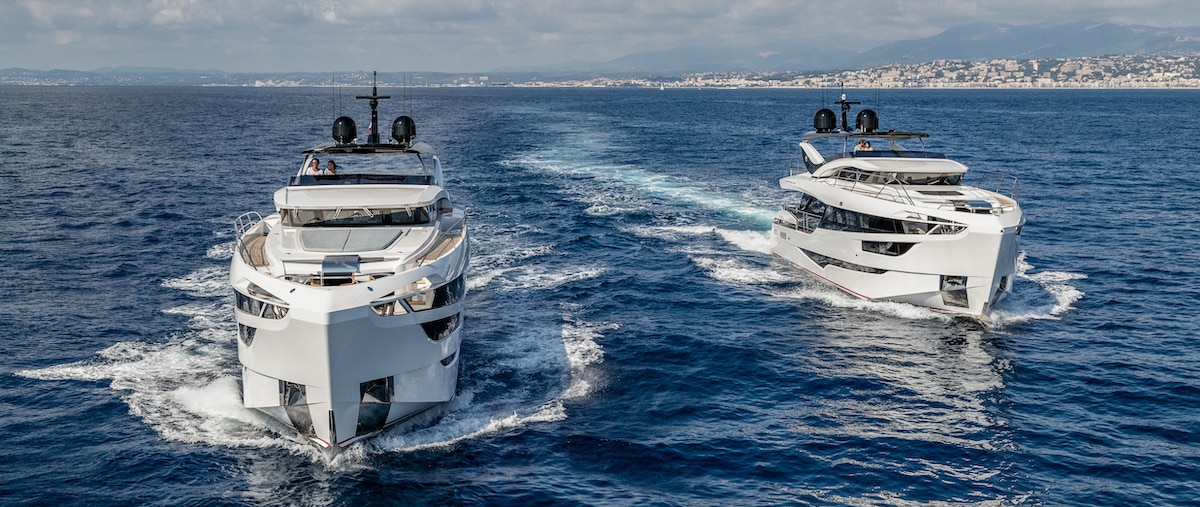 You're very successful in Asia: what's the difference between the European market and Asian market in the superyachts sector? And in which international market would you like to expand?
"The needs of the European and Asian yachting markets differ in many areas, not least that Asia is still very much an emerging market with very different expectations. With the rapidly rising wealth in the region there is a noticeable increase in demand for yachts and superyachts as the ultimate expression of luxury living and lifestyle, and from an increasingly younger, wealthier clientele. 
The abundance of islands in the region encourages tropical island weekend visits as a popular pastime with an emphasis on the yacht as a prestigious tool for entertaining on both private and corporate levels, requiring more spacious layouts for socialising than might otherwise be demanded in Europe. Specific models are now emerging to cater for this demand with a preference for flybridge yachts, often with a single helm, located on the flybridge, to facilitate a greater entertaining area in the main saloon.
With regards to further international markets, beyond opening our London office this year we would like to expand into Saudi Arabia which has great potential and where we have strong historic connections".
You not only offer a uniquely personal buying experience but also luxury yacht hospitality management and crew training: can you tell us more?
"Farfalla Marine Group is very much a bespoke superyacht services company and was founded originally in Hong Kong on the principles of providing an exceptional level of customer service, so it is only fitting that we offer bespoke luxury yacht hospitality management and advanced crew training services to satisfy the needs of yacht owners seeking the ultimate luxury lifestyle experience. 
There really isn't anything more glamorous than owning a luxury yacht and this latest addition to our bespoke services is something quite unique in terms of a typical yacht dealership, made possible through a superb partnership with our friends at Mmaximus Yacht Hospitality Academy".
For more information, visit: www.farfallamarinegroup.com