Monday 31st May 2021, the launch ceremony of the new RSY 38m EXP took place in the presence of the owners and their family, in full compliance with the COVID measures, which did not hinder the important operations of launching a new boat.
The RSY 38m EXP is 37.83 metres long, with an 8.85 metre beam, an impressive 410 Gross Tonnage and two MAN D2868 LE 425 (588kW) engines. These characteristics confer a true Explorer personality, designed for long-distance independent cruising in complete safety.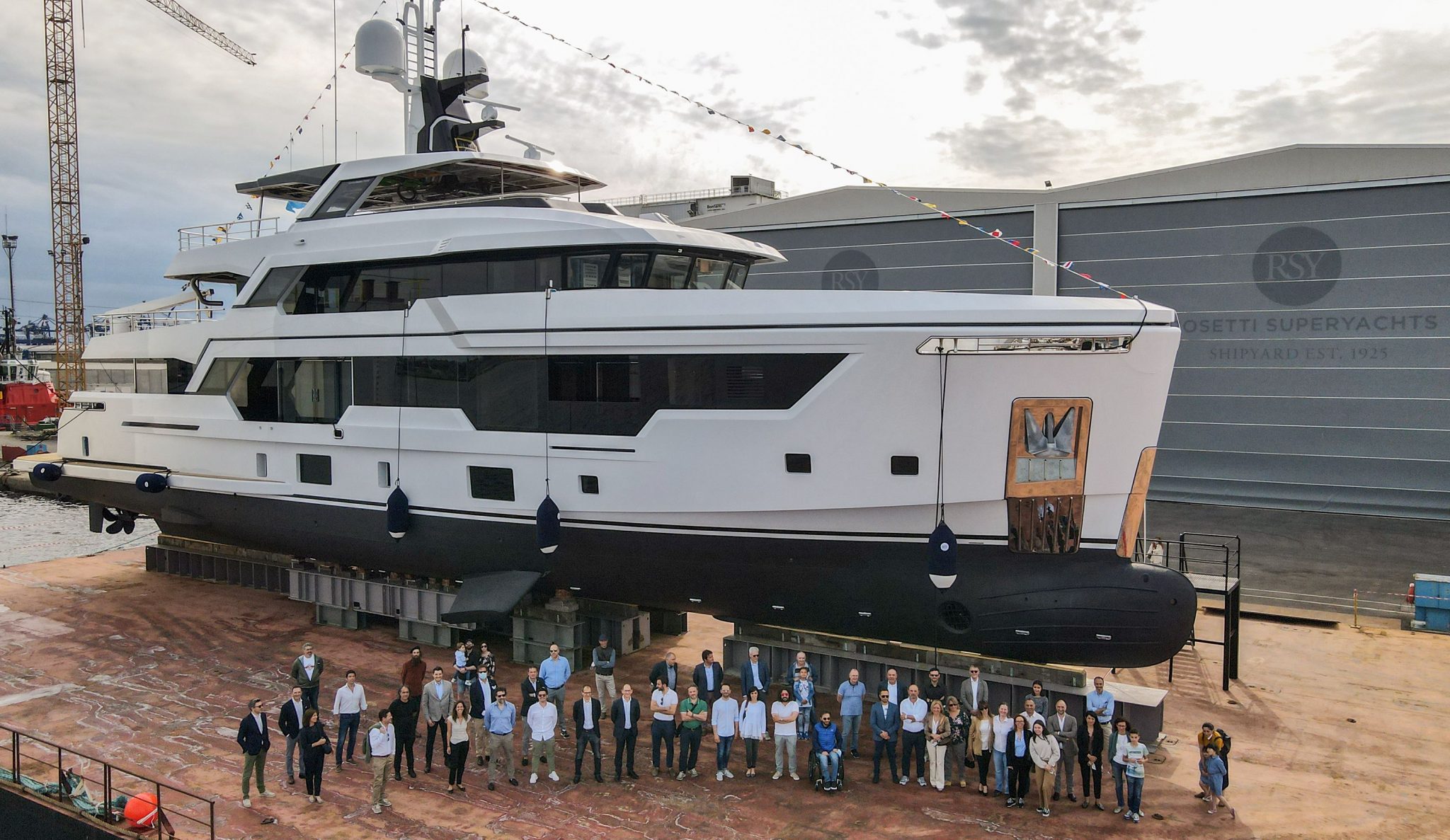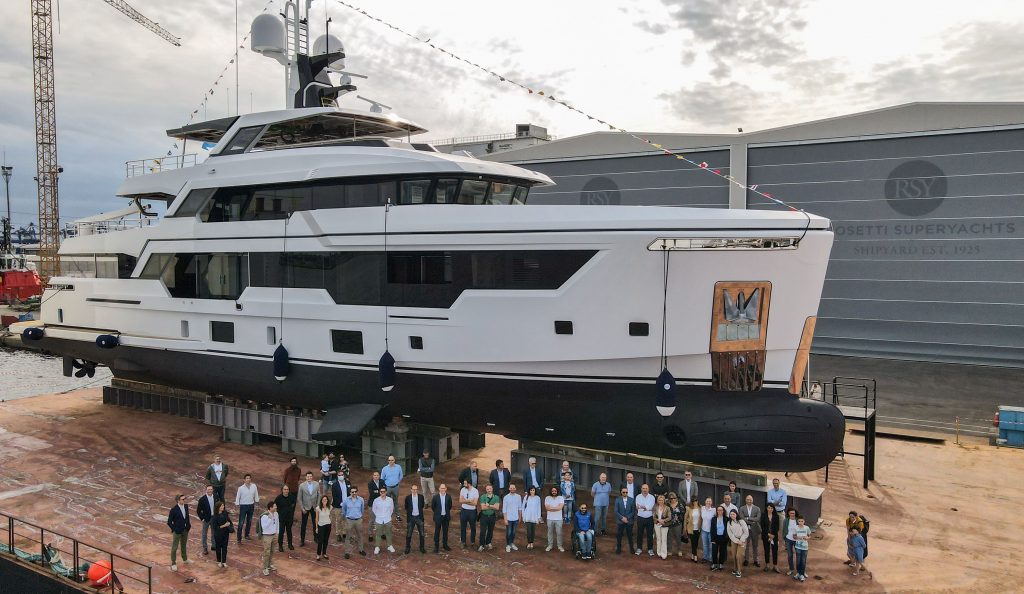 Since the sales contract was signed, Rosetti Superyachts has worked closely with the owners, actively involved in all phases of construction, interior design and selection of all the accessories.This journey commenced with the keel laying In May2019and now, two years later, the technical launch has taken place.This is a particularly relevant result given the difficulties faced due to the persisting pandemic emergency.
"This launch represents an important milestone both for Rosetti Superyachts and for Rosetti Marino Group, says Ermanno Bellettini, Chairman and CEO of Rosetti Superyachts. In fact it's our first pleasure boat to touch water, a very ambitious goal, strongly desired by our ownership and achieved with firm determination by all those involved.Launching a 38 metre Explorer in the scheduled timeframe was possible thanks to outstanding team work, with contributions of distinct experiences, especially on complex projects typical of the Oil&Gas world we come from."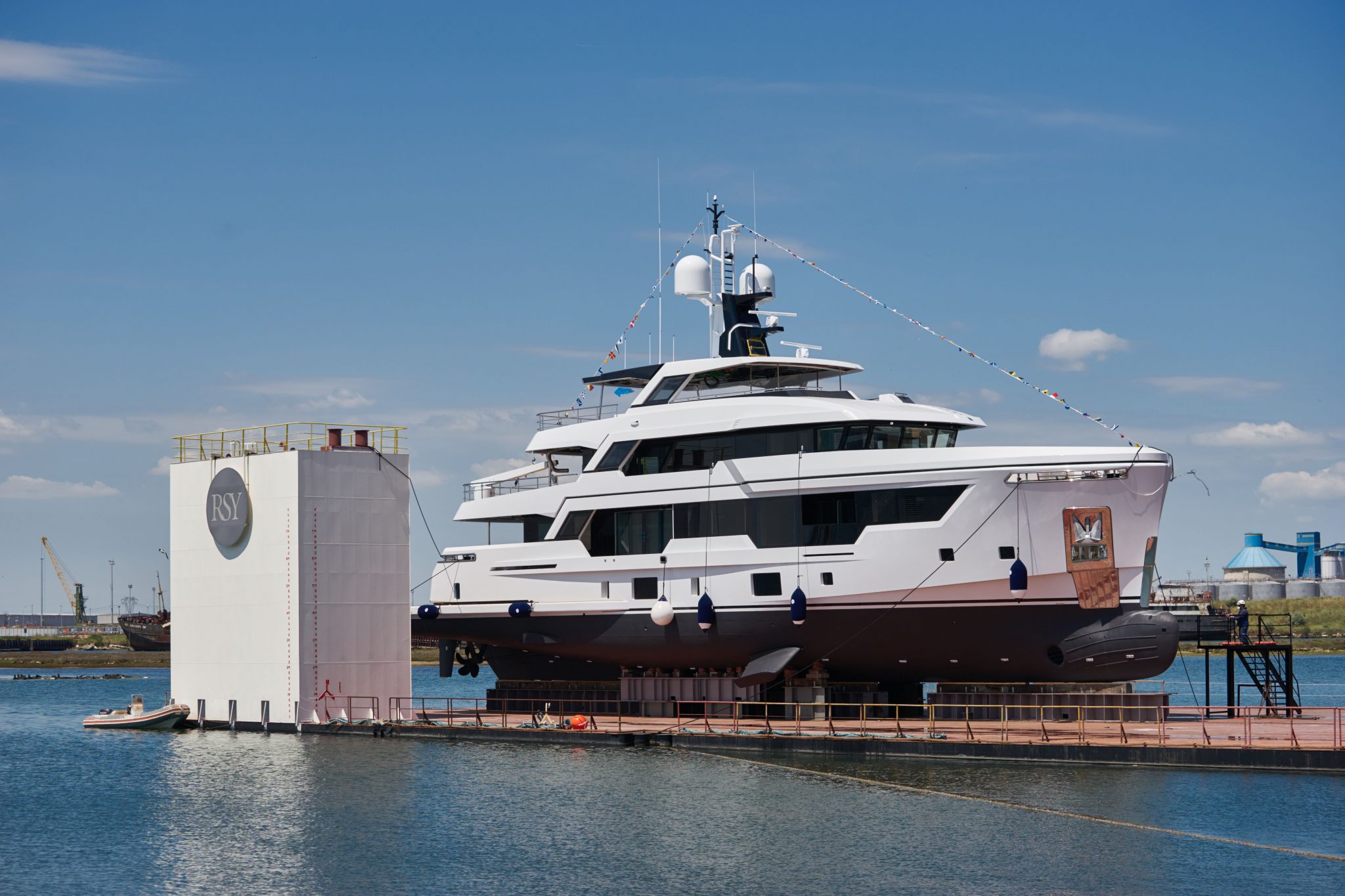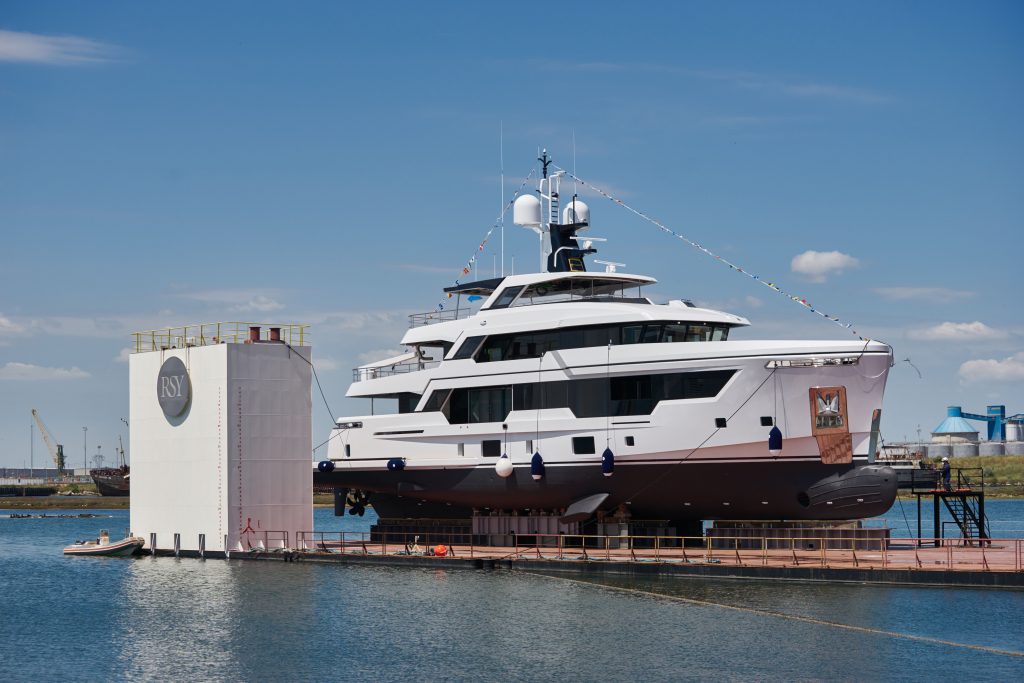 "The precious collaboration of naval engineering studio Hydro Tec and interior designers BurdissoCapponi also allowed us to achieve this milestone.Their outstanding cooperation and professionalism in defining the project that the owners had in mind was essential to respect the given timing.The RSY 38m EXP represents our first tangible experience of a totally custom built ship and this demonstrates the strength and reliability of our shipyard in satisfying the requirements of all owners",adds Andrea Giora, Sales & Marketing Director of Rosetti Superyachts.
Now, the next steps entail completion of the interiors, followed by an intense schedule of sea-trials, after which the boat will be ready for delivery in July.This will allow the owners to use their new boat straight away and Rosetti Superyachts will be well equipped to attend the prestigious Cannes Yachting Festival in September, which will be the first official public appearance of the RSY 38m EXP.