SUPERYACHTS, the magazine dedicated to large yachts published by THE INTERNATIONAL YACHTING MEDIA, keeps on growing. From today, it has been enriched with two editions, one dedicated to the Arabian market and one reserved for French readers. This brings to seven the number of editions, all independent from each other, with which our publishing group reaches the exclusive and luxurious world of superyachts in an increasingly extensive manner.
"This is a major commitment, which once again testifies to the determination with which we approach our work," states Luca D'Ambrosio, founder of THE INTERNATIONAL YACHTING MEDIA. "The French market is the largest in Europe and the United Arab Emirates is booming. Hence the need to act and reach them in their mother tongue.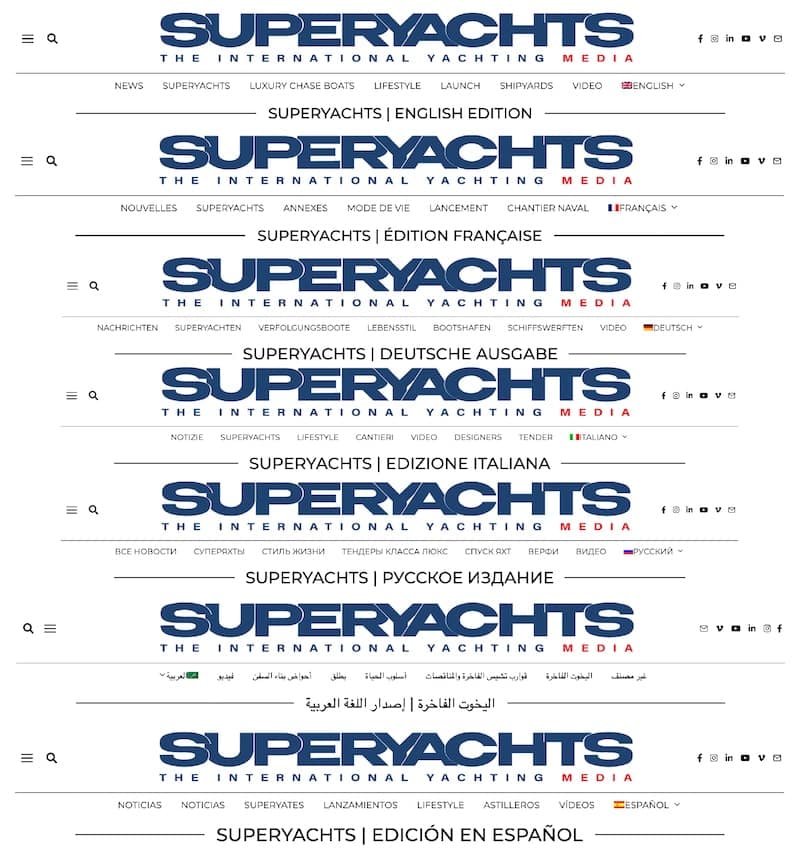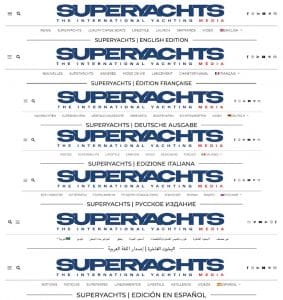 It is no coincidence, in fact, that the Dubai International Boat Show asked us to become the event's official media partner, which we obviously accepted enthusiastically".
6 magazines and 14 international editions: decidedly unprecedented numbers for the digital yachting reality, which, blow by blow, is collecting a continuous string of successes.
After the acquisition of the two prestigious American magazines YACHTINGNEWS and YACHTDIGEST (and their important domain names), this latest addition, which won't be the last, strongly reaffirms THE INTERNATIONAL YACHTING MEDIA's undisputed sector leadership.
"Innovating and growing with facts is for us the easiest way to prove our value," continues Luca D'Ambrosio. "A clear example of this is our BOATING NEWS APP, where you can read all the group's publications for free, and YACHTING METAVERSE, the only yachting editorial space in the metaverse to date".
What THE INTERNATIONAL YACHTING MEDIA has created since its inception in 2014 is a true news broadcasting system that, thanks to the presence of journalists at the world's most important boat shows, gathers information on the most important premieres and retransmits it through the magazines, in the form of articles, sea trials and videos, to readers all over the world.
A digital system of news fruition that seizes the opportunity that only the web can offer, without losing the analogue value that only real navigation can guarantee, proof of which are the product tests and boat trials that the publisher produces. A true concentrate of dedication and passion for the sea, an editorial format that the more than one million readers a week are proving to increasingly appreciate.