Benetti continues to build on its success in the Asia Pacific area. Hard on the heels of the recent sales of a Mediterraneo 116, a Fast 125 and a 50-meter custom yacht and after the great success of the megayacht Spectre awarded with the "Best Custom-Build Yacht" Prize at the last Asia Boating Awards, the Benetti FB270 certifies the success of the shipyard in the Asian market holding the record as being the first Italian superyacht to fly the Chinese flag with a certificate issued by the China Classification Society. 
"Hainan is striving to become an international tourist centre, in accordance with the state's general guidelines and requirements, in order to further develop the city as a first-class port tourism destination with a window to display world-class yachts and innovation within the global yachting industry" claimed Fu Buming, Port Administration Chief at the Department of Commerce of Hainan province.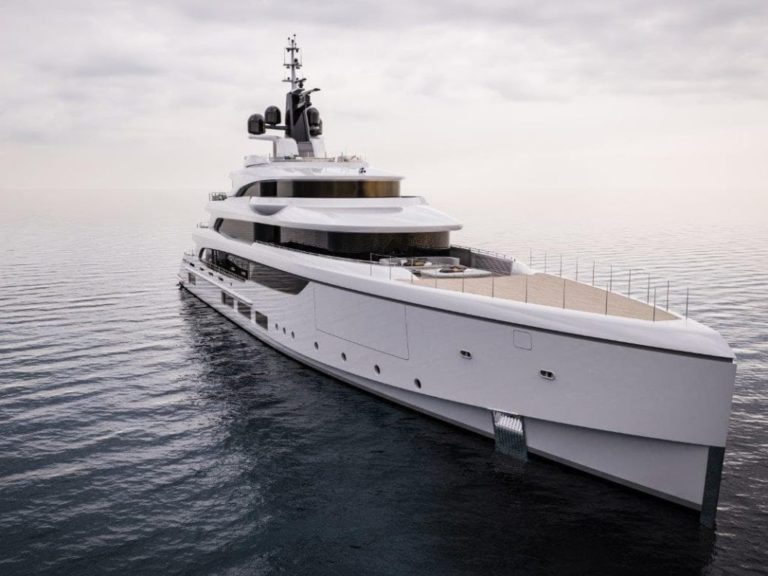 Peter Mahony, General Manager of Benetti Asia, said: "The sale of FB270 shows that an evolution is taking place and that a market will adapt to its new environment if an open mind, hard work and can-do attitude is shared by all parties involved. The co-operation between the Classification Society, Lloyds Register and Benetti is the proof of this new perspective". 
The FB270 is a custom yacht with steel hull and aluminium superstructure. The design features an innovative layout for the living area and a main 160sqm apartment.
Giorgio M. Cassetta designed the exteriors, layouts are by Benetti Basic and Executive Design Department, while Pierluigi Ausonio handled the hull lines.
The interiors present colourways reminiscent of the sea, beaches and tropical islands, with a design developed entirely in-house by Maria Rosa Remedi of the Benetti Interior Style Department with full consultation and guidance of the buyer's team.
Special features that set FB270 apart from similarly sized yachts include the service bathrooms on every deck and a wealth of technical spaces and storage areas. Special care has been taken to separate crew flows from the guest areas to ensure maximum guest privacy, which is the leitmotiv of this boat.
The FB270 is scheduled to be delivered from the first half of 2021.