BERING B77 VERONIKA WAS LAUNCHED IN ANTALYA
Veronika, the 23.99-metre Bering B77 explorer, was launched at the Bering Yachts facility in Turkey. This is the first of four launches in the Antalya Free Zone planned by Bering Yachts for 2021, including the launch of a Bering 70, Bering 92 and Bering 76 in the second half of the year.
As a semi-custom project, Veronika has been conceived as the perfect long-range voyager with enough power, supplies and entertainment for a family of intrepid travelers.
Designed in-house by Bering, this steel-hulled yacht blends a classic exterior with the most up-to-date specifications. Inside, the three-decked Veronika is roomy enough to accommodate six guests and up to four crew, although she can also be sailed shorthanded.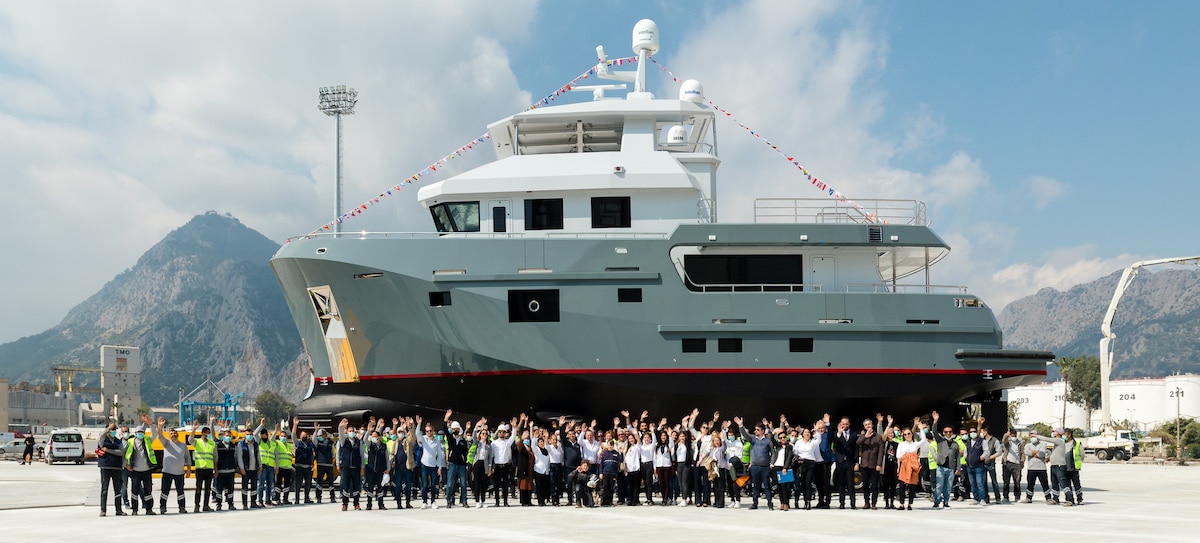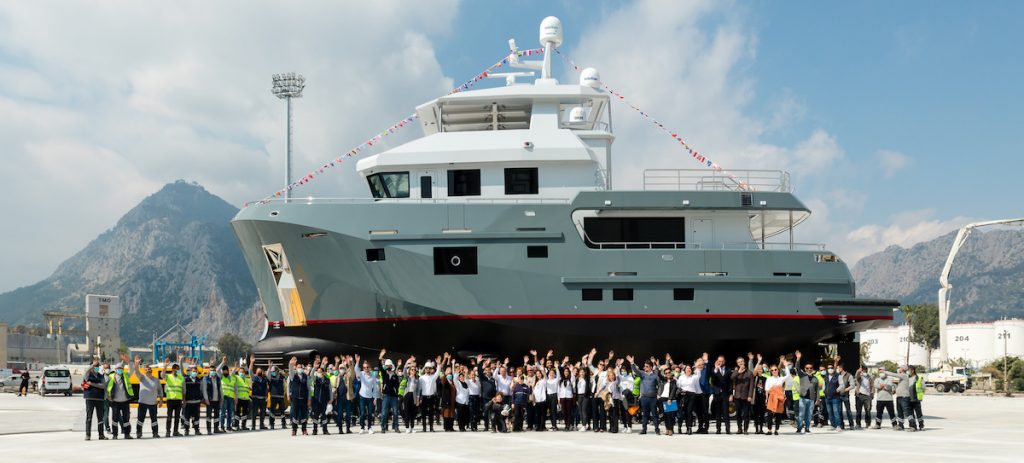 With a massive 170 GT of volume, she outperforms most other yacht brands below 24 metres.
The launch of the heavy displacement B77 was facilitated by the brand new 560-tonne capacity travel lift provided by the Antalya Free Zone marina. For launching bigger vessels there are also completely new cranes and travel lifts up to 2,000 tonnes, along with dedicated new hangars for superyacht construction and refit projects.
"With this 77 footer we are opening a new chapter of compact cruisers," says Alexei Mikhailov, Bering Yachts' founder and director: "She may not be the longest yacht in the marinas, but you just have to look at the specs to understand her capabilities. Her communications are just one example: Veronika has two satellite Internet antennas and all the systems are doubled up so she will never be without sat comms. This is a yacht you can rely on".
Veronika will undergo local sea trials before transferring to Australia to start high-latitude exploration cruising.
VERONIKA BERING B77: THE VIDEO
ABOUT BERING
US brand Bering Yachts designs and builds some of the safest semi-custom, steel-hulled expedition yachts and luxury trawler yachts ranging in size from 20m (65ft) to 45m (145ft).
Through all phases of the process – concept, design, engineering and construction – Bering vessels are the result of an experienced team of in-house architects, engineers and craftsmen who pay attention to every detail and abide by the highest standards. Bering Yachts employ over 100 skilled craftsmen in our modern shipbuilding facility in Antalya, Turkey. Structural steel and aluminum construction along with system redundancy and proven commercial-grade components make Bering yachts capable, reliable, comfortable and seaworthy.