La Datcha joins the top fleet of Imperial, the well-known luxury yacht charter agent based in Monaco. A 77-meter superyacht, La Datcha is the product of the Danish shipbuilding art known as Damen Yachting. An over-the-top level of precision and plenty of customisation are just some of the elements that make La Datcha the dream boat that she is. 
Designed for exploration on the seven seas, she doesn't shy away from even the most pleasant of locations.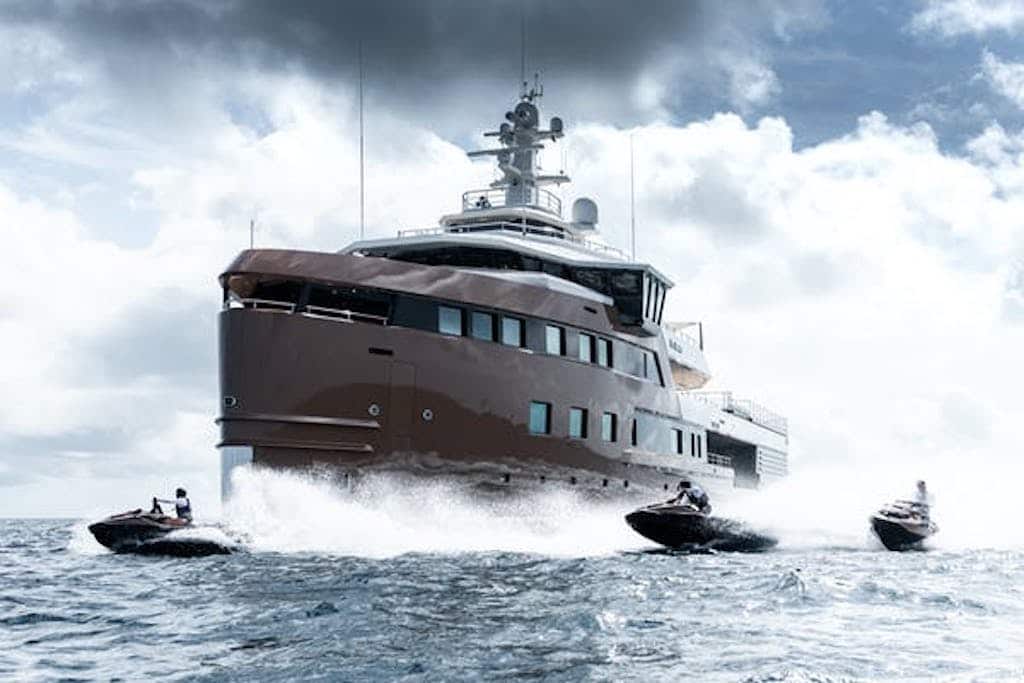 The hull is "ice-classed", which means structural strength so that La Datcha can "sail even in the harshest weather conditions". On the contrary, they also explain in the corridors of Imperial: La Datcha "has been conceived for expeditions around the globe from the Arctic to the Antarctic", as confirmed by the IMO Polar Code certification that the boat holds.
Tempered in the cold
A range of 40 days at sea is one of the main features of this superyacht which boasts plenty of space, including a helipad for two helicopters. Additional transport facilities include two expedition RIBs, two beach-tenders, two jet skis and two amazing three-seater submersible seaters. Imperial describes the new creation with a definition that leaves no room for doubt: "The Datcha is a luxury explorer". Prices? Around 840,000 euros per week. All the more reason to take advantage of a cruising speed of up to 15 knots.
Life aboard this blue-blooded vessel offers numerous facilities including a Hammam, Jacuzzi, Finnish buckets for waterfalls, massage room, facial body treatments, gym and a certified diving center. Six cabins are available for a dozen guests who, during their adventurous explorations, will also be able to admire the "killer whales" while sailing the coldest seas in total comfort.
The interior design is by Vasily Shprits, a well-known French designer who has taken care of all the decoration with great taste. Imperial was able to perfectly define what this marvel of the seas is capable of representing: "an example of how to live a complete experience where the only limits are those we impose on ourselves".
La Datcha Technical Specs
12 guests in 6 cabins (2 master and 4 convertibles)

LA DATCHA has a 6-cabin layout, including: • 2 x master stateroom
• 4 x convertible cabins

1 x VIP tender/rescue boat 1 x Dive support tender
1 x Beach lander tender
2 x Expedition RIBS

1 x Submersible 3 pax
2 X B3 Eurocopter helicopters 2 x Snow scooters
4 x Waverunners
3 x Seabobs
Kayaks
SUPS
Surfboard
Windsurf and kitesurf gear Water slide
Fat wheels bicycles