Online ticket pre-sales are finally open for the
62nd Genoa International Boat Show
, the yachting event organized by Confindustia Nautica and taking place this year from September 22-27. Tickets can be purchased exclusively from the Boat Show's website at the price of €19, including pre-sale fees, by credit card and, from this year, also via Apple Pay and Google Pay. Admission to the event will be possible from 10 a.m., while closing time will be 6 p.m.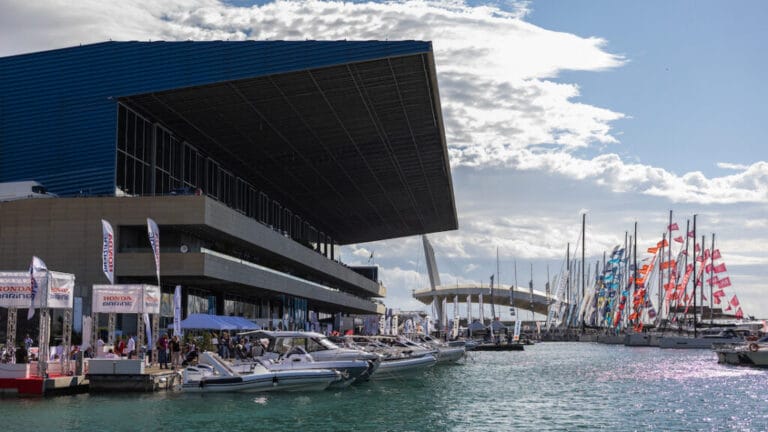 Now in its 62nd edition, the Genoa Boat Show's growth shows no sign of slowing down and, having already registered a sold-out number of exhibitors, it is once again proving to be a reference point for yachting and
Made in Italy
. Moreover, due to the completion of
Genoa's new Waterfront by Renzo Piano
in 2023, since last year the layout has changed and proposes a multi-spec format for the five market segments representing it: Yacht and Superyacht, Sailing World, Boating Discovery, Tech Trade, and Living the Sea. "
Genoa International Boat Show
is a model of concrete and effective management, the symbol of a country that reacts, innovates, invests, and restarts
– said
Saverio Cecchi, Chairman of Confindustria Nautica and
I Saloni Nautici
–
The
2021 edition of the Genoa International Boat Show has once more confirmed the Show as a "boating landmark", a model of cutting-edge event, which has proved its strength and resilience.
This year we want to capitalize on the great work done over the last two years in identifying and fine-tuning organisational, technological, layout and management tools and solutions, control and verification, with a view to safety and efficiency, once again creating a concrete and effective event, to continue to respond to the needs of the market and allow real meetings between supply and demand and business development".
Among the over 20,000 square metres of exhibition space between land and water and a thousand boats, the programme of the 62nd Genoa International Boat Show includes many events and workshops that will be held in the Blue Pavilion, the Forum and Innovation Halls, the Terrace, and the Sea Theatre. Please remember that admission to the Show is free for children and young people under 12 years of age, and tickets can be booked at the following
address