Two of the four new
VanDutch Centers
that the shipyard has decided to open in the most iconic yachting locations globally have been inaugurated in order to enhance its brand of luxury yachts renowned worldwide for their glamorous elegance. Overlooking the water to offer spectacular views to visitors, the two VanDutch Centers already inaugurated are located in
Saint-Tropez
and on
Lake Garda
, in the marina of Moniga del Garda, and were the protagonists of two exclusive parties – held on May 26th and June 11th respectively – to celebrate the ribbon-cutting ceremony. Soon to be opened are the VanDutch Centers in Miami and the Balearic Islands.

The VanDutch Center Services
Cantiere del Pardo's aim is to create
private yacht clubs
for
VanDutch
owners, aimed at organizing exclusive events and parties, as well as excellent shore and boat services. The inauguration of the four centres is part of the strategy that Cantiere del Pardo has been pursuing over the last two years to increase the reputation of VanDutch yachts after acquiring the brand in 2020, investing heavily to make owners around the world aware of the high quality and performance of these motor yachts, built with the expertise and craftsmanship of the historic Italian shipyard.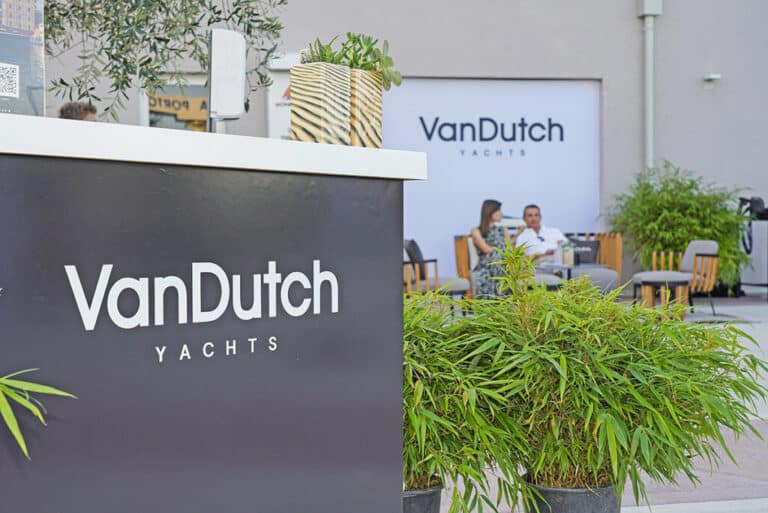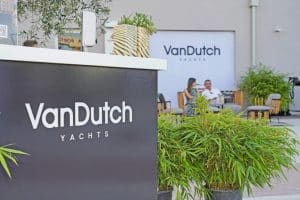 "The VanDutch centers aim to completely redefine the yachting experience, raising the bar far above anything that has ever been done before," explains a note from Cantiere del Pardo. "VanDutch is indeed focused on providing the best possible experience for elite yacht enthusiasts in order to develop a strong sense of community among VanDutch yacht owners."
Any VanDutch yacht owner will be able to take advantage of the services offered by the centres, anywhere in the world. Furthermore, owners will be able to test the new models at sea and will be invited to events organized by the company in its new centres.
The opening of the centre on Lake Garda
The opening party of the VanDutch Center in Moniga del Garda had a sporty start to evoke the lifestyle soul of the VanDutch yachts, with an engaging sea trial on board of the VanDutch 32 and 40 in which moments of speed were alternated with more relaxed cruising, to let the people present enjoy the wonderful landscape of Lake Garda. The boats cruised in the most exclusive locations around the lake such as Sirmione, the Island of Garda, the Gulf of Salò and Gardone Riviera. Finally, at sunset the guests were welcomed into the warm atmosphere of the VanDutch Center for the cocktail party enlivened by a DJ set.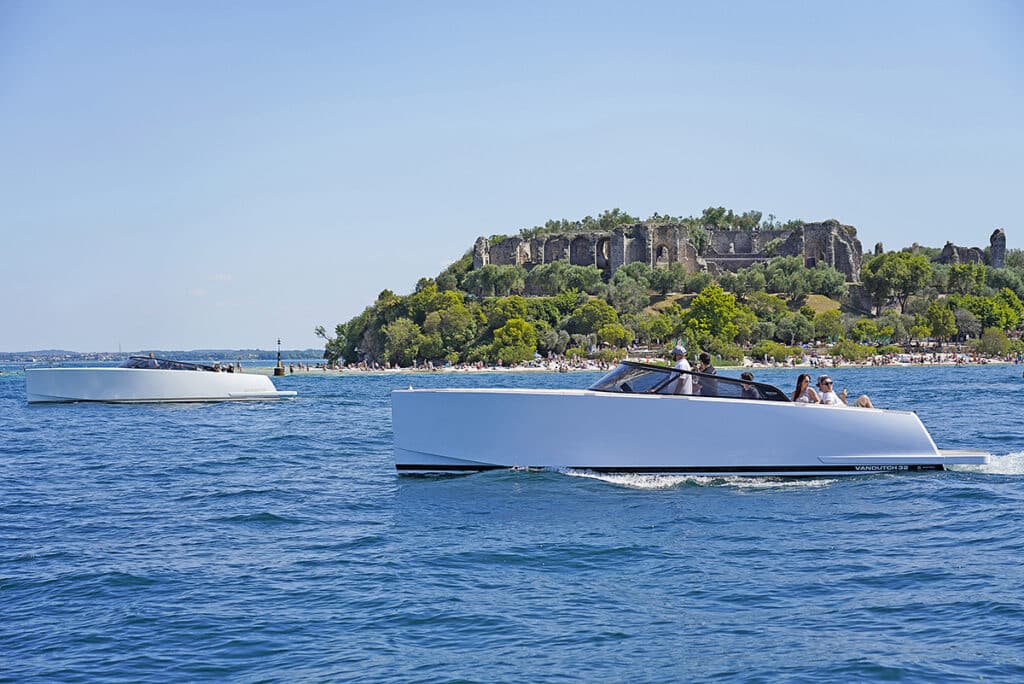 The VanDutch Center of Lake Garda offers a wide range of services, including boat hauling and launching with crane, winter storage, ordinary and extraordinary maintenance at the mechanical workshop, mooring assistance with qualified personnel, removal and commissioning of boat covers, year-round night surveillance and 24-hour video surveillance in the entire marina area, reserved parking, dockside garage rental, assistance and recovery with dinghy, supply of nautical accessories.
For more information:
www.vandutch.com