Some yachts remain at the cutting-edge ten years after they first appear on the market: the Arcadia A85 is one such fortunate craft. Arcadia is proud to announce the launch of a85 Hull no. 18.
The linear design of the Arcadia A85 and the vertical line of the bow allowed to make optimal use of every single inch of available space both interior (the new décor has been created in collaboration with Hot Lab) and exterior. A fact attested to by the generous 100 square meters or so of living area on the main deck, which once again places people in direct contact with the natural environment around them.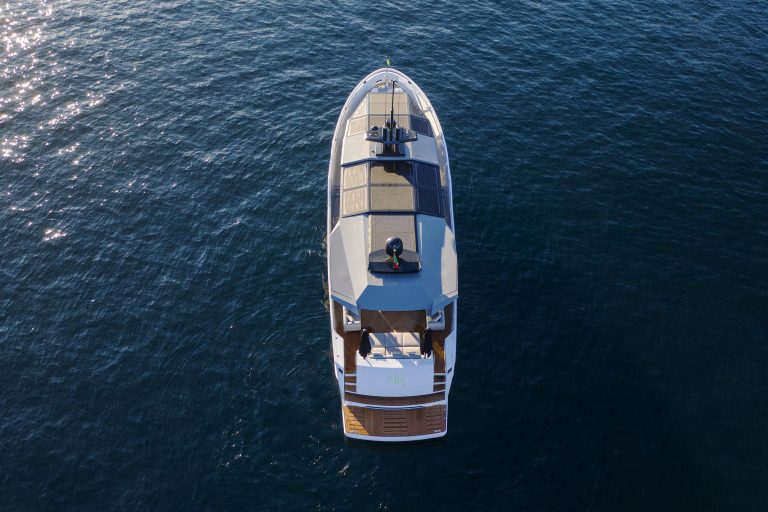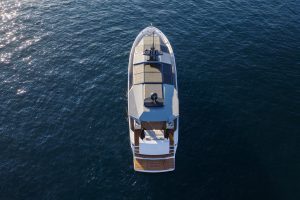 "The A85 is an iconic model, not just for Arcadia, but for the entire yachting market," explains Ugo Pellegrino, Sole Director of the Italian shipyard. "This model broke the pattern in one of the worst moments in yachting history. In a moment as delicate as the one we are living in, launching hull number 18 brought to mind how much we struggled – and won – to begin with. It also gives me the boost of extra energy that I need to steer the Arcadia project towards its new phase."
Arcadia A85, interior decor has been totally renewed: a selection of new materials and desaturated colors
There are four cabins on the lower deck, the most notable of which is, of course, the master amidship that develops over no less than 35 square metres. The spacious VIP cabin, complete with double bed and walk-in closet, lies forward. Last but not least are the two twin guest cabins. The quarters for the 4 crew members are in the bow section, near and with direct access to the bridge and the galley, to avoid intruding upon the owner's and guests' privacy.
"When renewing the decor of the interiors, we focused on small style changes to create a fresh, modern mood that was suitable for the Arcadia A85," explains Enrico Lumini, Hot Lab's Head of Design. "The wood essences, the marble in the bathrooms and the leather and fabrics are new. We then opted for a selection of desaturated colors, choosing classic marine shades but making them more modern at the same time."
https://youtu.be/c890YFZFxRo