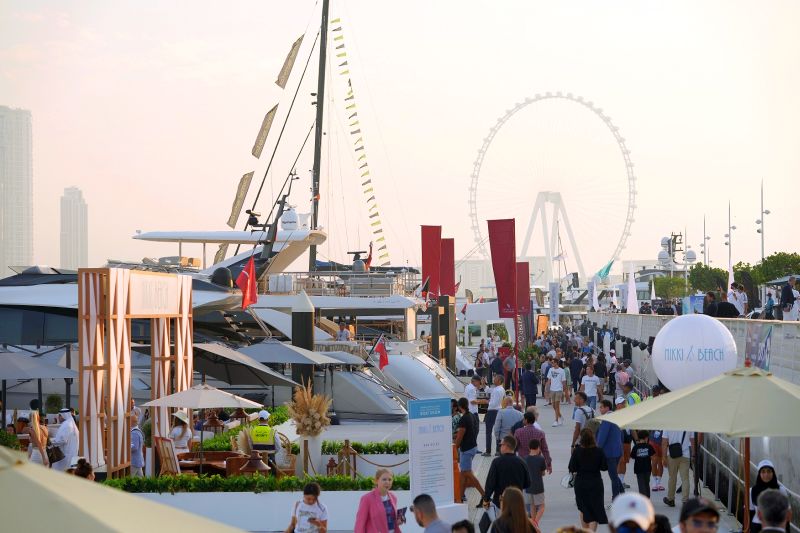 The Dubai International Boat Show 2023 has come to an end. Now it is time to take stock, certainly positively, of what has become one of the most important international events in the yachting world
Thousands of enthusiasts from all over the world passed through the port of Dubai, looking forward to enjoying the more than 200 boats on display and the show that saw as many as 44 launches of new proposals and the latest in design and technology.
In addition to boats many other activities entertained visitors, including diving demonstrations, water sports shows, seminars and workshops, live music shows, fishing competitions and much more.
But the Dubai International Boat Show 2023 was, of course, first and foremost the perfect opportunity for the world's leading yacht brands to showcase their most luxurious vessels at the Dubai harbor, as well as for the rest of the industry: here, in fact, more than 1,000 of the biggest names and brands in the marine industry showcased their latest innovations.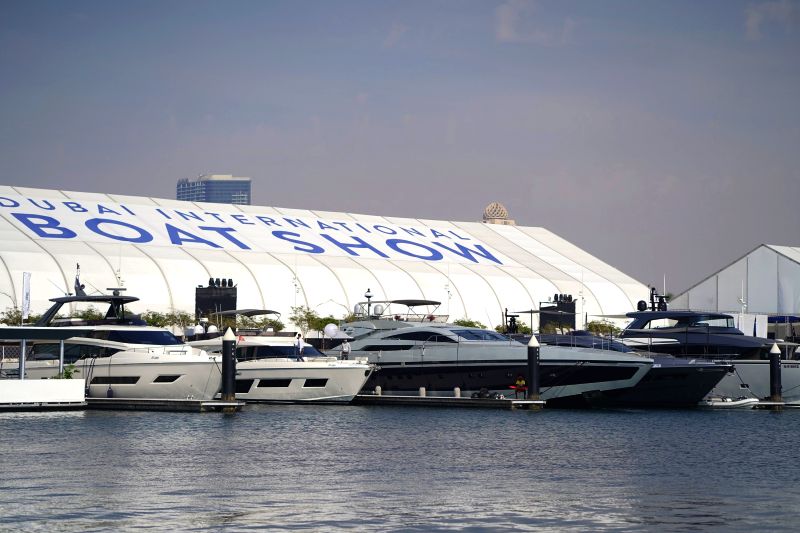 Beneteau, dubai BehneMar Yachting, De Antonio, Ferreti, Gulf Craft, Lagoon, Ocean Independence, Riva, Sanlorenzo, Silent Yachts, Sunreef and Sunseeker Gulf among many others unveiled brand-new and innovative vessels.
Amongst the incredible line-up, the largest in both length and price tag is the Independence's 68m Soaring, valued at Dhs350 million. UAE yacht-maker Gulf Craft officially unveiled its highly-anticipated Majesty 111 and the surprise new addition, Nomad 101. Abeer Al Shaali, Deputy Managing Director at Gulf Craft, said "We saw a huge influx of crowds, which was really exciting. The two yachts we brought to the show have already been sold, and we have many serious leads looking at making purchases ".
Silent Yachts, the world's first ocean-going production yachts powered by solar energy, was also reported an impressive event. "Everyone is wild about our product because it's the first electric yacht in the world," Ahmed Almousawi, General Manager of Silent Yachts said."Many people do not know that such a thing already exists, yet we have 16 of them in the water worldwide and 26 currently in build. Many people are proud to bring this product to the region, and we have several interested clients that are planning to visit our headquarters in Mallorca to take things forward We are proud to bring this product to the region, and we have several interested clients that are planning to visit our headquarters in Mallorca to take things forward".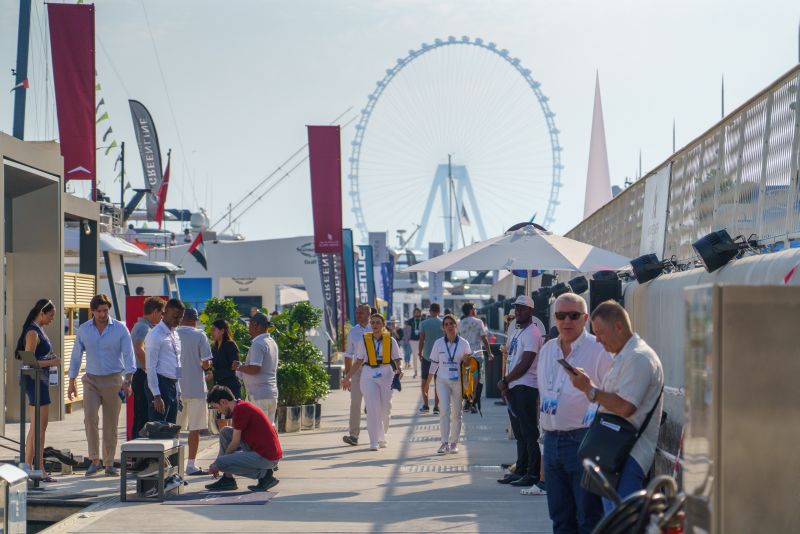 Italian yacht manufacturing company Azimut returned to Dubai International Boat Show this year, exhibiting the Gulf Premiere Fly 68, the Fly 53, and larger vessels the S10 and Grande 27M.
"The Dubai International Boat Show is an appointment we can't miss. We have created an extremely robust and widespread network of professional and exceptionally high-level service points, ensuring we offer our yacht owners outstanding, dedicated service," Enrico Chiaussa, Azimut Head of Sales for Asia Pacific, Middle East & Africa said.
Another debut came via BehneMar Yachting, as the superyacht consultancy and official dealer for Cigarette boats in the Middle East introduced the region's first Cigarette power performance boat, a move that Tim Trenker, Chief Executive Officer, BehneMar Yachting predicts will "rock the market in the weeks, months and years to come." He said: "We are very pleased with Dubai International Boat Show. I see a lot of further growth potential, and I forecast that we'll soon be using both sides of the marina – one just for superyachts and one for yachts under 34 or 40 metres ".
The show's new location was also welcomed by Bush & Noble, regional distributor for Sunseeker Gulf, which is exhibiting Sunseeker 74 and Sunseeker 65. Brett Noble, Co-Founder of Sunseeker Gulf, said:"The event so far has been fantastic. As Bush & Noble, we've been attending the Dubai International Boat Show for 10 years and we've seen the evolution over that period – particularly since the show moved to Dubai Harbour. This year, we're getting a lot more feedback and buyers than we have in the past. In fact, we've had at least half a dozen serious leads in 24 hours ".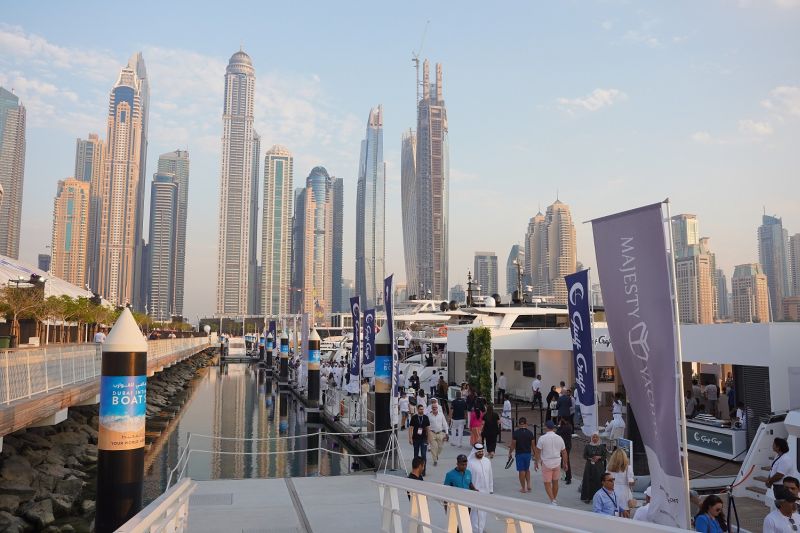 Other new vessels launched at the event by some of the world's most notable superyacht brands included the Beneteau Grand Trawler 62, De Antonio D46, Ferretti Yachts 780, Lagoon Catamarans SEVENTY 8, Riva 88' Folgore, and the Riviera 72.
In addition, Sanlorenzo Yachts premiered the 110 as well as the SL86, and Sunreef Yachts revealed its 60 Power Eco and its Eco 80.
In short, an event that everyone really enjoyed: the producers who saw their work fully valued, as well as the industry insiders who were able to enjoy the event for five totally immersive days. And of course the thousands of people who passed through the booths, experienced the adrenaline-pumping offerings of the event and all the spectacle associated with it.
An outstanding event that laid the foundation for doing even better at the next occasion, in 2024, where Dubai will surely delight us with many more surprises.