Yesterday, Lürssen finally unveiled the first (beautiful) pictures of "Project Luminance", a majestic superyacht whose actual length is however still top-secret.
The shipyard, in fact, continues to keep details tightly under wraps, entrenching itself behind the sybilline definition "a 130 m plus yacht". Rumours, however, suggest that Project Luminance is expected to be 145 meters long and around 20 meters wide.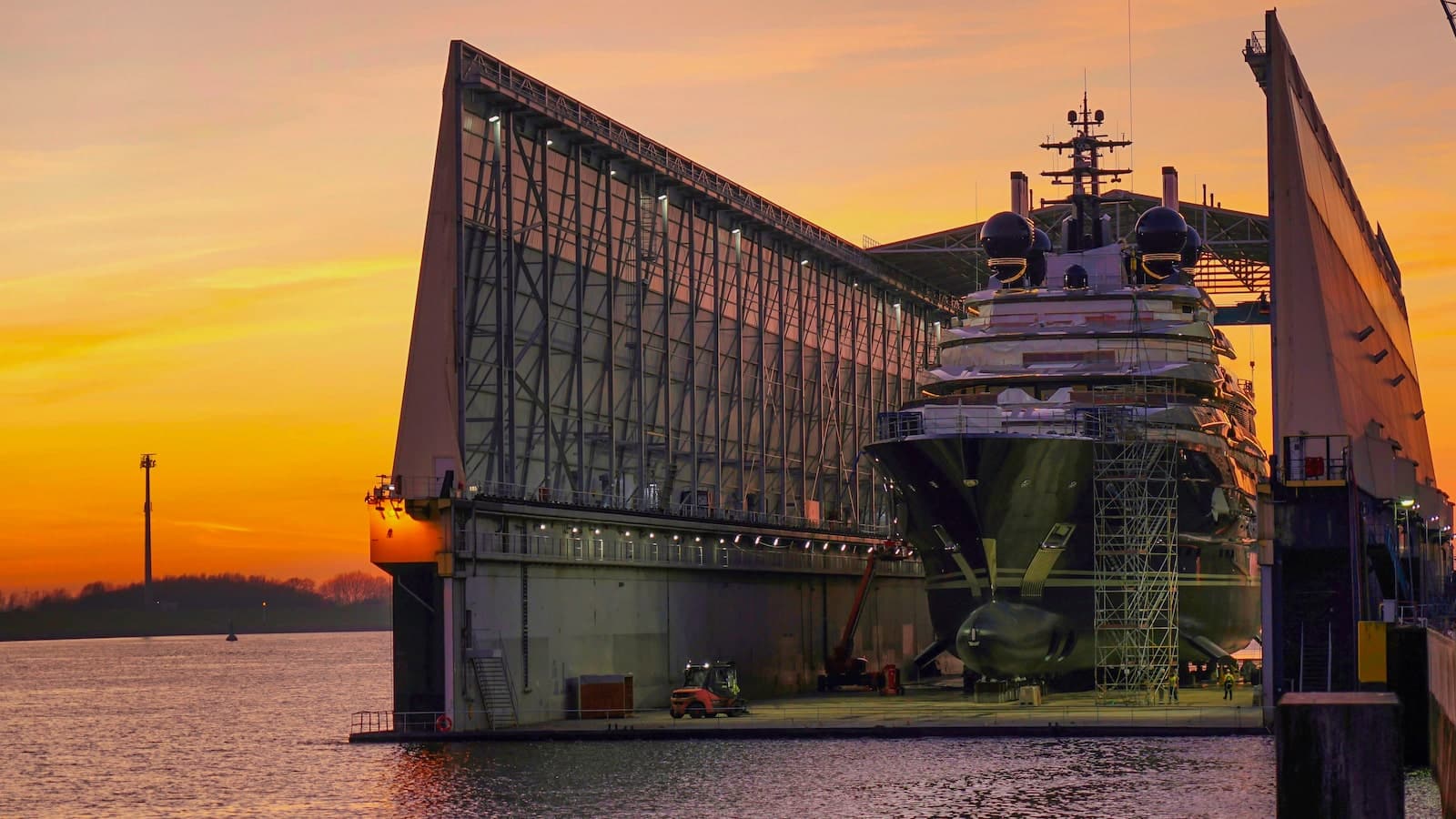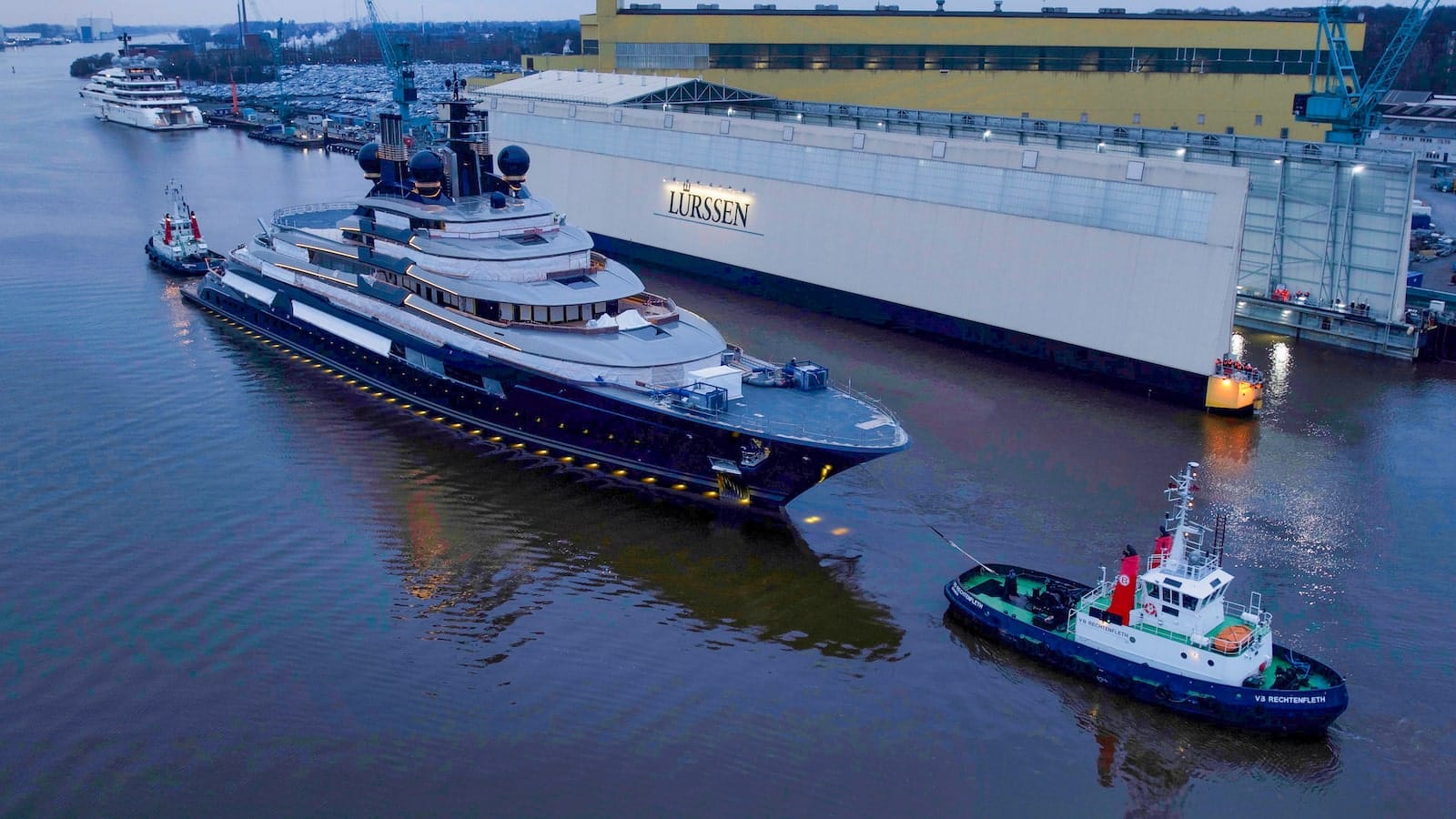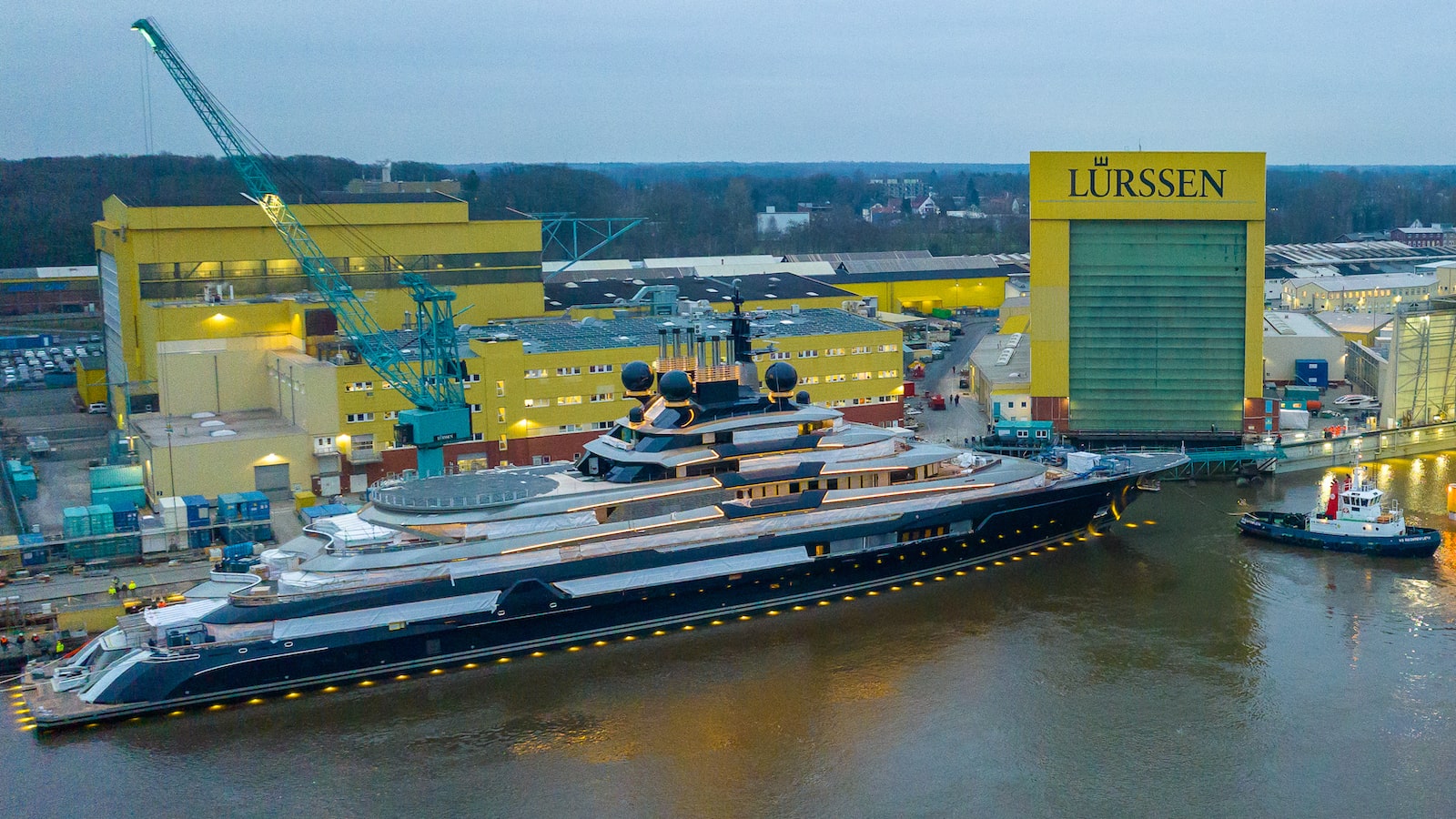 Construction on this masterpiece of naval engineering began in 2018 at Lürssen's facility in Bremen, Germany. The patient work of two local photographers makes it possible for us to fortunately admire some of the stages in the construction of this huge superyacht, such as the transport of the two sections to the dry dock.
This photo shows Project Luminance leaving the dry dock. Photo by Shipspotting.
Project Luminance was designed by Espen Oeino International, naval architecture was developed by Lürssen while the interior of the yacht is supposed to be the result of the work of the prestigious Zuretti Design team. Lürssen is the leading German shipyard in the construction of large luxury superyachts. Established in 1875, the company is credited with building the world's first motor yacht in 1886. Her name was REMS and she was 6 meters long. Today as many as 12 of the 20 largest superyachts built in the past 20 years are built by Lürssen. AZZAM, an impressive gigayacht with a top speed exceeding 30 knots, still leads this ranking with her 180.65 meters. When delivered, Project Luminance will join a fleet of 64 motor yachts longer than 100m.