Gulf Craft exhibited the long-awaited MAJESTY 111 at the DUBAI boat show this February 24, 2023. It revealed another brand-new superyacht to its extensive range following the unveiling of its design concept at last year's event. It also announced a brand-new superyacht to global audiences for the first time, the NOMAD 70 SUV.
As one of the world's leading shipyards and manufacturers of luxury yachts, superyachts, leisure, and utility boats, Gulf Craft exhibited a fleet of ships and yachts at the event, ranging from 32 to 120 ft. Gulf Craft's rise into a global brand mirrors DUBAI's International boat show rise as a significant stop in the world's boating event calendar and Dubai's ascent as a leading destination for yacht owners and enthusiasts.
Gulf Craft Chairman Mohamed Hussein Alshaali said: "As the leading yacht manufacturer in the region, we are proud to be part of the Dubai International Boat Show. We are pleased and grateful to celebrate the region's yachting sector and pay tribute to the country's rich maritime history. Our company has been a fixture at DIBS since the show's inception in 2010."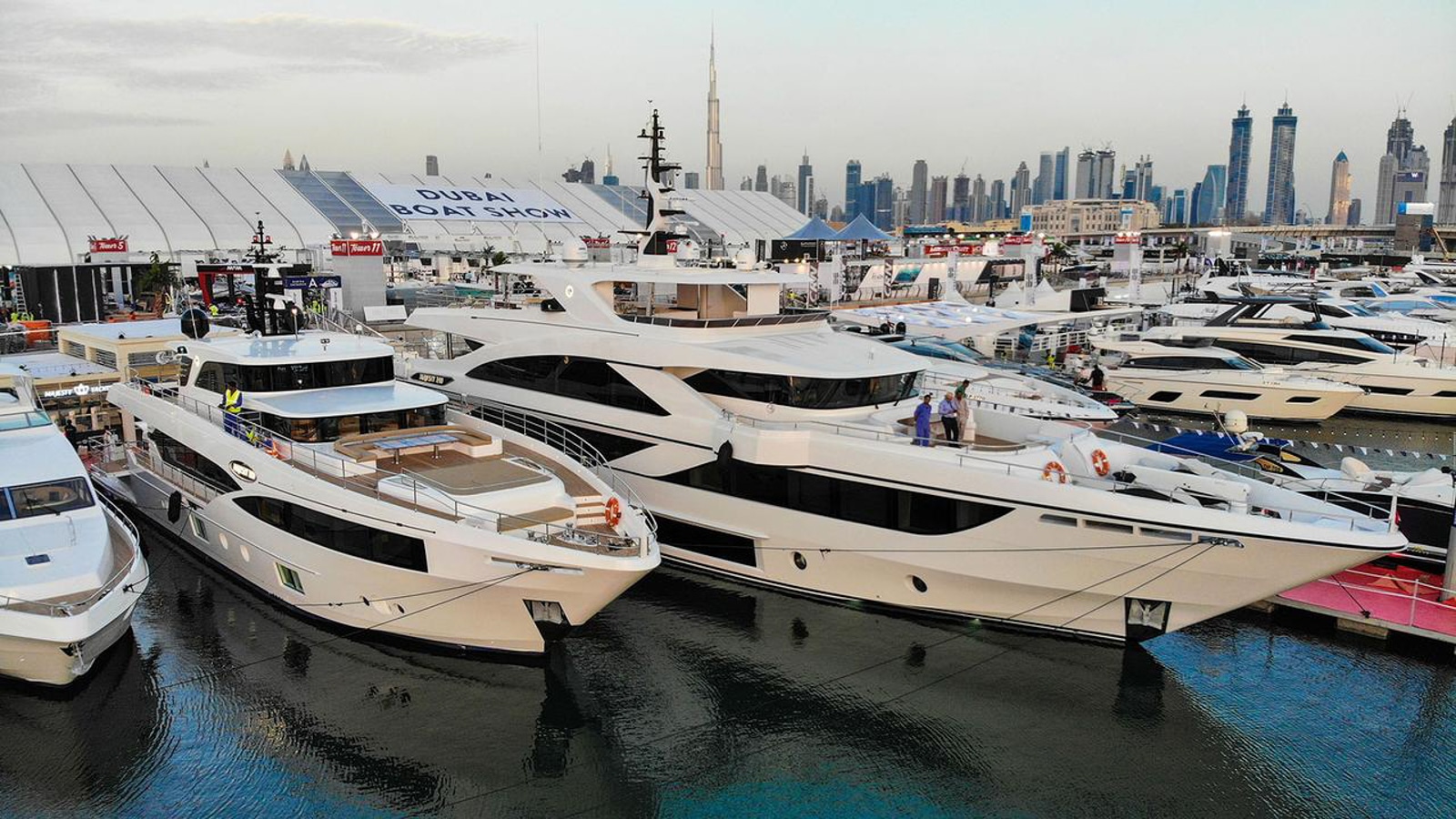 Mohamed Hussein Alshaali said the new model would slot between the existing Majesty 100 and Majesty 120 series: "We found a gap between the 100 and 120 in price, facility and space."
Alshaali explained it was a deliberate strategic move to fill this space rather than add a more significant addition to the Majesty lines.

"When you grow horizontally, it means you've added another use for the yacht," he explained. "What's unique about the 111 is that it has two and a half decks. It's a good balance between indoor and outdoor space."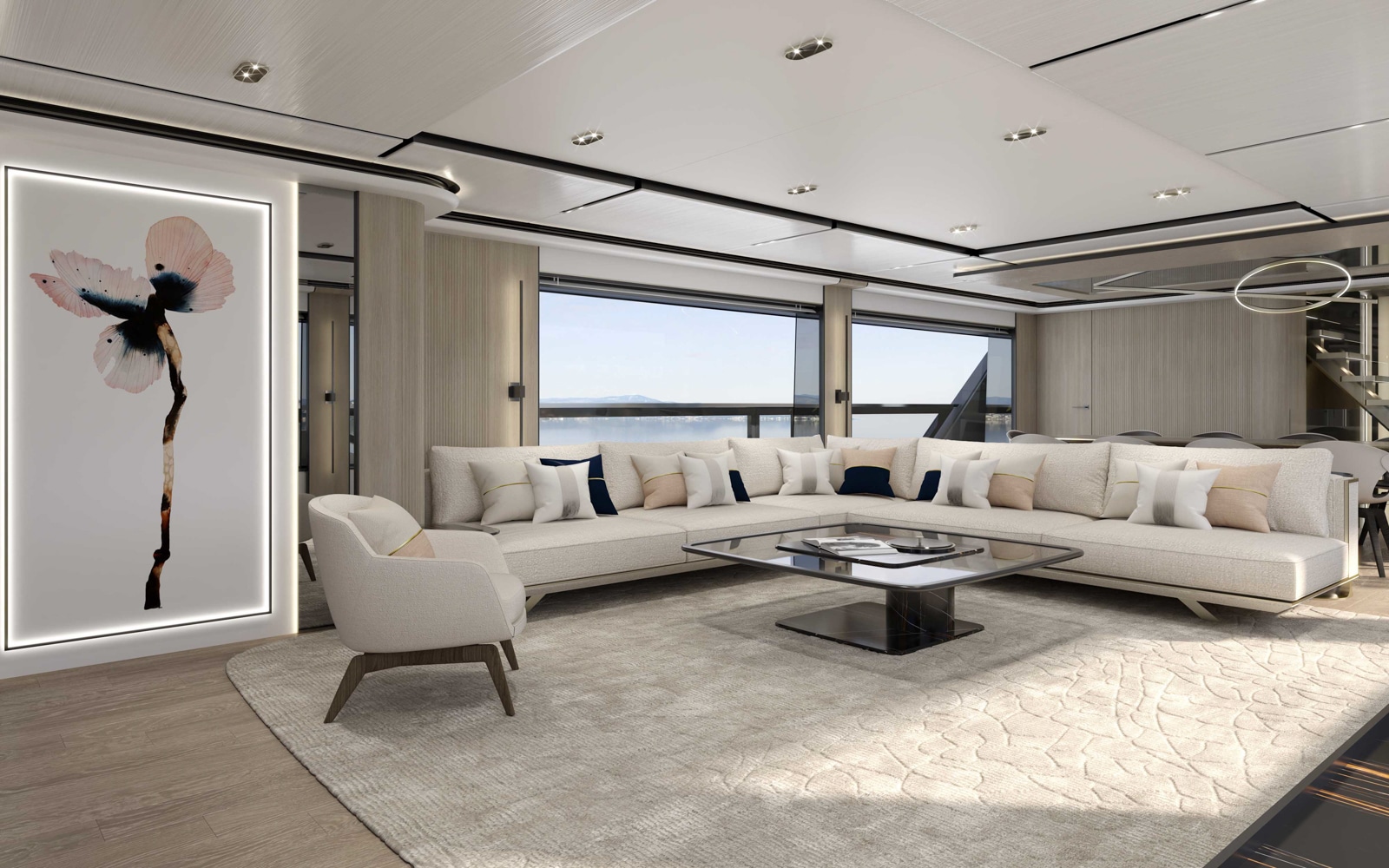 With a "strong aesthetic flair" courtesy of Dutch studio Phathom, the model will feature plenty of natural light and a calm but stylish interior. Living spaces are reported to house "40% more" glazing than a classic yacht under 100 feet.
Guest accommodation will be spread out across six cabins. Five are found on the lower deck, while a cathedral-like 15 square metre owner's cabin is located forward.
External spaces comprise a vast deck and an asymmetric sky lounge, complemented by a foredeck plunge pool and ample toy and tender storage.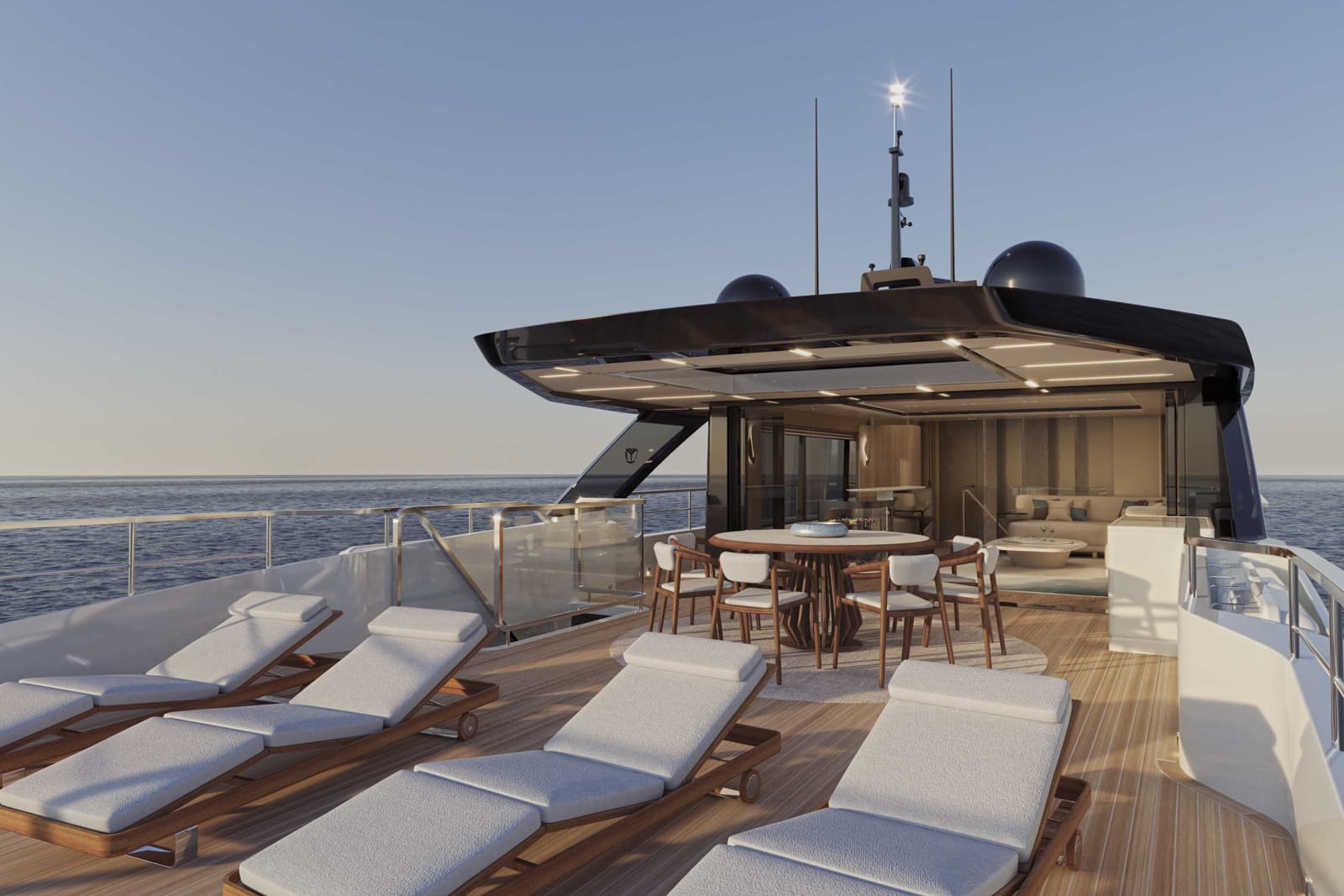 The Majesty 111 has innovative energy-saving systems onboard that optimize energy use. State-of-the-art CFD simulation tools and analysis helped us optimize the hull for superior performance. It enables the Majesty 111 to attain the highest possible speed using available power while achieving the least likely consumption at cruising speed. An optional heat recovery system extracts heat from chillers and generators to deliver complete climate control and fresh hot water without consuming electricity.
Apart from the Majesty 111, other key highlights of Gulf Craft's participation this year included the global unveiling of a brand-new Nomad 70 yacht. Meanwhile, timeless masterpieces from Gulf Craft's other brands were also displayed.