Marco Panzavolta, Quick's area manager for Asia, tells us about the interconnection, autonomy and performance of the new thrusters equipped with QSY Quick Synchronous Motors electric motors.
The Ravenna-based company's research project lasted more than two years and has produced a product that will appeal to boatyards and owners all over the world because it is easy to install. This is also important for the large boat sector, since the new range also covers 30-meter superyachts, further confirmation that Quick is looking carefully at this market too.
The new QSY motors offer great advantages: virtually zero maintenance and a continuous operating time of up to 10 minutes, perfect for even the most extreme mooring manoeuvres.

QSY permanent magnet synchronous and brushless motors are a big leap forward. Can you summarize all the advantages of this innovation?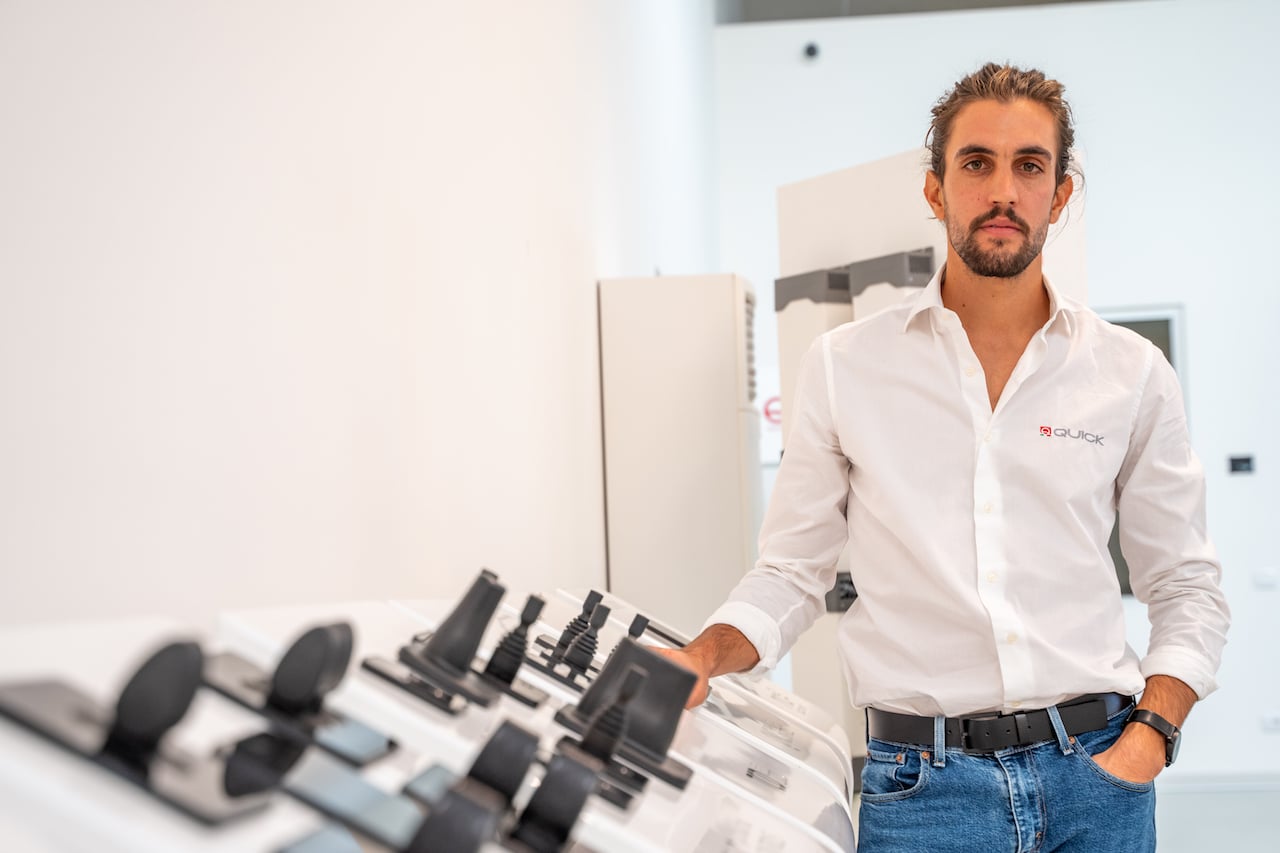 The advantages are countless: first of all, brushless permanent magnet motors are a technology that comes from the automotive industry and is therefore a real innovation in the nautical sector in particular.
The advantages of QSY brushless motors mean that maintenance is practically zero. And this is a need expressed by the shipyards and owners we talk to on a daily basis.
Added to this is an energy efficiency that is far superior to competing motor types. In addition to low maintenance and energy efficiency, the size of the product also matters. Because everything, with this new technology, and an integrated inverter, is contained within a very compact, IP68-rated sealed aluminium cylinder of reduced size and weight, which facilitates installation in the engine room and/or bow compartments.
Another important aspect is the interconnection of these motors, which communicate with the CAN-bus system and can therefore interface with all the electronics available on board.
But can they really run continuously for so long? What makes this possible?
This new technology allows 10 minutes of continuous use of the QSY motors, which is more than enough, considering the standard use of thrusters. This is possible thanks to the aluminium cylinder, which has a very substantial heat sink, and also to a driver integrated into the motor, which electronically and actively controls heat dissipation and thus prevents premature overheating.
The range includes eight different thrusters. What range of boats can they cover?
The range is very wide,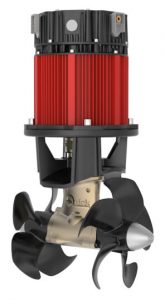 starting from a diameter of 140 mm at 12 volts up to 300 mm at 48 volts. The range of boats goes from 23 feet up to 100 feet, so all types of yachts including superyachts.
What type of compatibility is envisaged for these thrusters?
At the level of our proprietary controls, the propellers can be controlled using the new QNC-T systems, plus the QNC-PCS, proportional controls that are a new development of those we have already had in the catalogue for some time. Moreover, there is the possibility of connecting these new propellers with our Quick Nautical Network, which is an interface that allows you to control all the Quick equipment on board via the chartplotters already installed on the yachts.
Can we expect these synchronous motors to be applied to other nautical accessories as well and, if so, which ones?
Yes, we are already starting to work on compatibility with our anchor windlasses.
How much time has been devoted to the development of this project?
We started developing this technology two and a half years ago.