She's already a success: Baglietto announces the sale of the third model in the displacement line, which features exteriors by Francesco Paszkowski Design and, on this unit, interiors care of Studio Vafiadis. This is the seventh order in just over a year for the La Spezia-based shipyard, confirming that the company led by the Gavio family has embarked upon the right strategic path.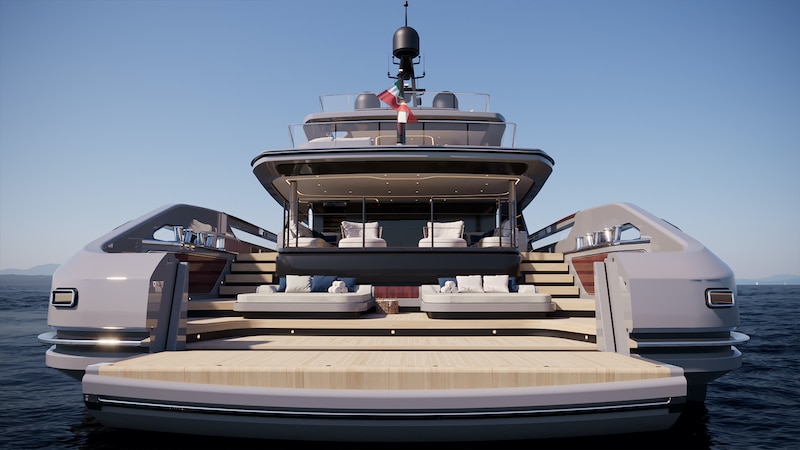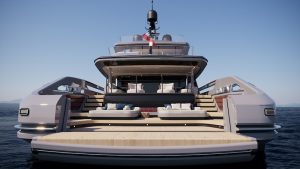 Three orders secured plus two hulls built on speculation even before the first unit has even been completed are figures bearing witness to how this new displacement line is effectively responding to current market needs – Fabio Ermetto Baglietto's CCO – The T52 fully embodies the brand's DNA, harmoniously combining tradition and modernity, and conveying a timeless family feeling while also introducing "revolutionary" concepts and solutions that always make Baglietto's style truly unique and highly recognisable.

Just like her sister ships, this unit too comes with the significant design innovations that have made this line's roaring success: the open stern with a 3-level beach club has already become a "signature feature" of Baglietto's new course, with the large pool easily concealed thanks to an ingenious up-down moving flooring system that allows to further extend the available deck surface when the pool is not being used.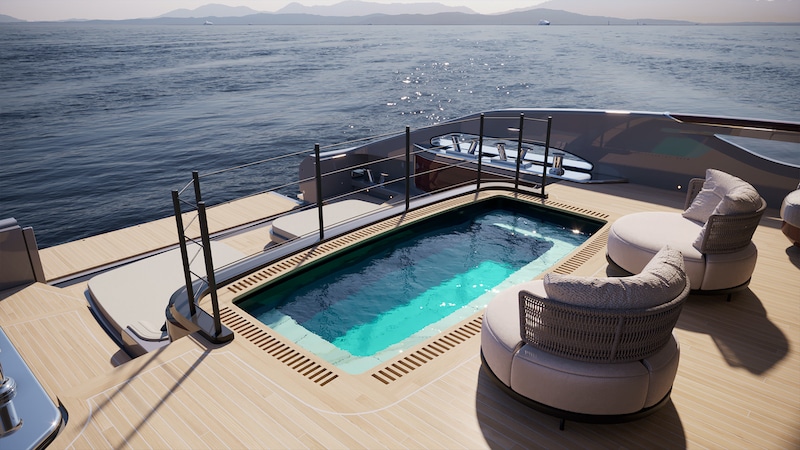 Another element this unit will share with previous models is the sky lounge on the upper deck, which, opening on 3 sides thanks to fully-concealable floor-to-ceiling windows, maintains an incredibly close contact with the sea even when spending time indoors. The approximately 24-metre sundeck is unmatched on yachts of equivalent size and volumes, and follows in the wake of Baglietto's traditional displacement yachts.
13 hulls are currently under construction in Baglietto's La Spezia and Carrara shipyards: besides the five T52s, 38 m hull no. 10235, a SUPERFAST 42 (hull no.10236) and a SUPERFAST 41 (hull no. 10242), as well as four DOM 133 models and hull no. 10226, built on speculation. In 2021 Baglietto has delivered 3 fully custom vessels: MY Run Away, PANAM, and 54 m C.