Baglietto is riding the wave of success with the recent sale of the fifth T52, a cutting-edge 52m superyacht designed by Francesco Paszkowski Design.
The sale was made possible thanks to Boomer Jousma of Italian Yacht Group, who acted on behalf of the owner, in full cooperation with the Fort Lauderdale-based Baglietto Americas office.
"We are really happy about this new sale, which closes an absolutely extraordinary week for Baglietto, which only a few days ago also announced the sale of the fifth DOM – states Fabio Ermetto, Chief Commercial Officer of the boatyard – Both sales are the result of the cooperation with our American office and this is also a very important element, which confirms the excellent strategic choices made so far. It's a good start to the year, which allows us to look to the future with renewed serenity and confidence".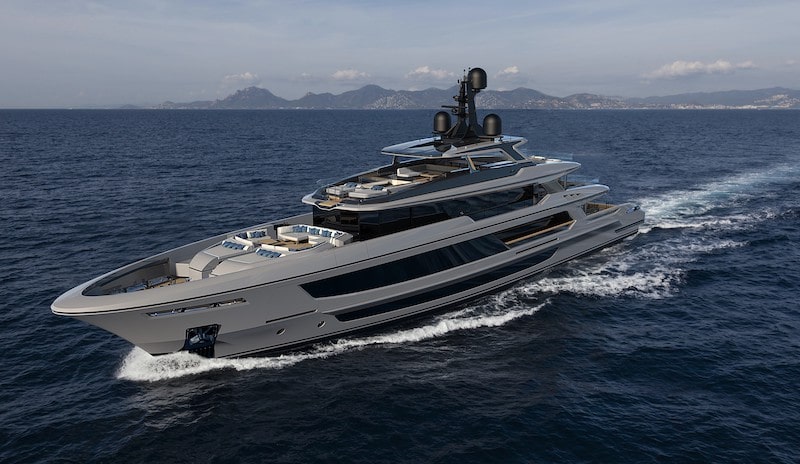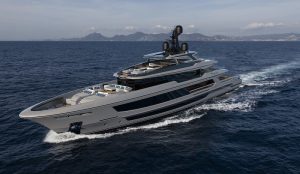 Francesco Paszkowski has been able to design soft, delicate lines for a modern yacht that best express what Baglietto stands for today, while the boatyard has transformed the demands of today's market into an extraordinary boat that stands out among all the others.
It is only thanks to this perfect combination that we can explain the enormous commercial success that the T52 line is experiencing, of which we will soon see the first launches.
The full-height windows can be opened on 3 sides, thus guaranteeing the enjoyment of the dining and conversation area in all weather conditions.
The sundeck, with its 24 meters, does not fear comparison with boats of similar size and volume and is in line with what we have seen in other displacement models of this brand.
The yacht is powered by two Caterpillar C32 engines that generate a thrust capable of ensuring a cruising speed of 11 knots and a maximum speed of 16. The delivery of this latest Baglietto jewel is scheduled for 2024.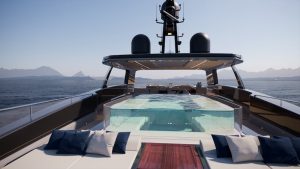 This Baglietto T52, the second sold to the American market in a short period of time," points out Diego Deprati, CEO of Baglietto, "confirms how much the model designed by architect Paszkowski is gaining great appreciation overseas for its essential purity, which has always been an expression of the Baglietto brand, and all the more so in this yacht, which manages to combine and harmonize perfectly advanced technology and the desire to experience the sea that is typical of this era.