Benetti breaks the mould and introduces the first expedition model of the shipyard, completely built in steel. It is an important announcement, especially for Benetti which, in 1990, was the the first shipyard to use fiberglass to built superyachts.
Benetti announced the new B.YOND range during the last Monaco Yacht Show where the first 37-meter model, the B.YOND 37 M, was unveiled.
B.YOND 37M
The expedition models are yachts designed to travel the world with few stops and under any weather and sea condition. These yachts feature a long range, a garage capable of accommodating any support means, large surfaces dedicated to maneuvers and, of course, many areas dedicated to the crew.
The B.YOND 37 M will have a high imposing bow which will give the boat great protection while the sturdiness of material like steel will enable the yacht to handle any weather condition at any latitude.
In line with the traditional Benetti style, the B.YOND puts the owner's comfort at the center of this project. The concept of the new expedition yacht is, in fact, based on a clear distinction between night, day, leisure and service areas. Consequently, the cabins and the living room will be positioned on a different deck than the crew zone and the gym which will be placed on the lower deck.
But the spaces on board will be wide thanks to the introduction of an absolute novelty on a boat of this size.
We're talking about an extra fourth deck which, in addition to enlarge exteriors, will introduce a completely new design: an additional deck, in fact, will revolutionize the exterior lines with the implementation of over 200 square meters of glazed surfaces.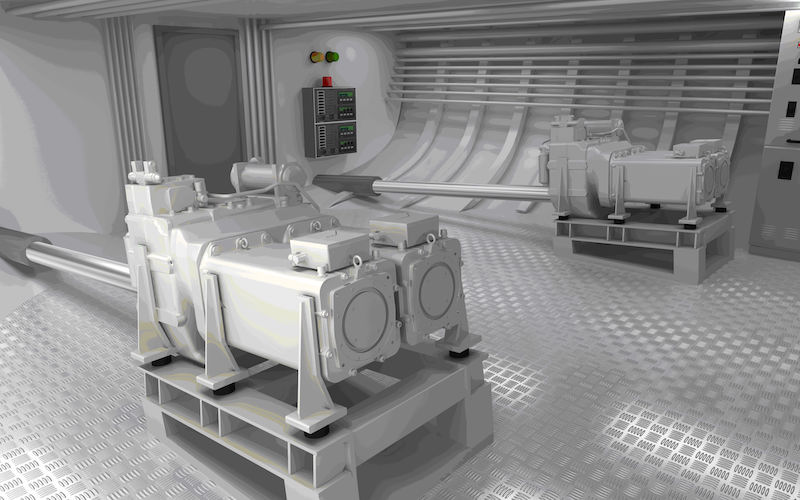 As for power, the B.YOND 37M  will be powered by the diesel-electric system SISHIP EcoProp of Siemens. Designed by the Siemens Marine Global Competence Center, this engine allows to significantly reduce both fuel consumption and environmental impact, guaranteeing a more eco-friendly navigation. This expedition yacht will have a range from 5,000 up to 10,000 nautical miles also thanks to the e-mode propulsion architecture that, specially developed for the shipyard, will contribute to reduce consumption.
October 16th: Benetti unveils the new model
The B.YOND 37M will be presented on October 15th and unveiled in detail during an international press conference on the following day. Of course, we will join the conference to report you the latest news.
On October 16th, Benetti will also announce the second model of the B.YOND range, of which only the overall length has been unveiled: 44 meters.
The Italian shipyard's intention to continue to grow seems clear. The B.YOND range represents history and innovation at the same time, combined with the desire to develop increasingly sustainable engines.