Monaco, June 2021. Bering Yachts has signed a new contract for a one-off, 23-metre explorer yacht with a European client who has plans to cruise the world.
"The client was looking for a tough, go-anywhere explorer yacht with oceanic range, which is what Bering does best," says yard founder and president, Alexei Mikhailov. "But he also wants to be able to run the boat silently for extended periods on battery power alone, so the B76 will be equipped with a powerful battery bank that can be recharged by alternators and solar panels."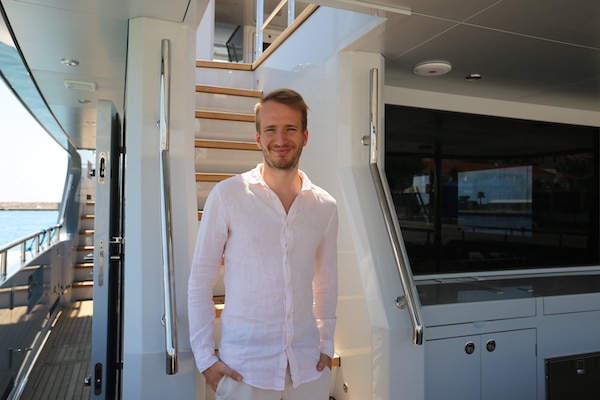 To deal with growing enquiries from Europe Bering has also opened a new office in Monaco. The operation will be headed up by Bogdan Gusarev.
"The explorer market is booming and Bering's rugged, steel-hulled platforms are gaining traction in Europe," says Gusarev. "European clients are particularly demanding as they are usually experienced and technically knowledgeable yachtsmen who expect high quality. We fully expect to see more European clients building with us in the near future."
In 2021 Bering opened three offices around the world, including Bering Moscow, Bering Fort Lauderdale and Bering Monaco.
ABOUT BERING YACHTS
US brand Bering Yachts designs and builds some of the safest semi-custom, steel-hulled expedition yachts and luxury trawler yachts ranging in size from 20m (65ft) to 45m (145ft).
Through all phases of the process – concept, design, engineering and construction – Bering vessels are the result of an experienced team of in-house architects, engineers and craftsmen who pay attention to every detail and abide by the highest standards. 
Bering Yachts employ over 100 skilled craftsmen in our modern shipbuilding facility in Antalya, Turkey. Structural steel and aluminum construction along with system redundancy and proven commercial-grade components make Bering yachts capable, reliable, comfortable and seaworthy.