An aesthetically original and appealing 83-metre yacht with significantly reduced environmental impact. Dunes, the latest addition from the Dutch shipyard Feadship designed by Studio De Voogt with fluid lines inspired by nature, made her debut at the Monaco Yacht Show.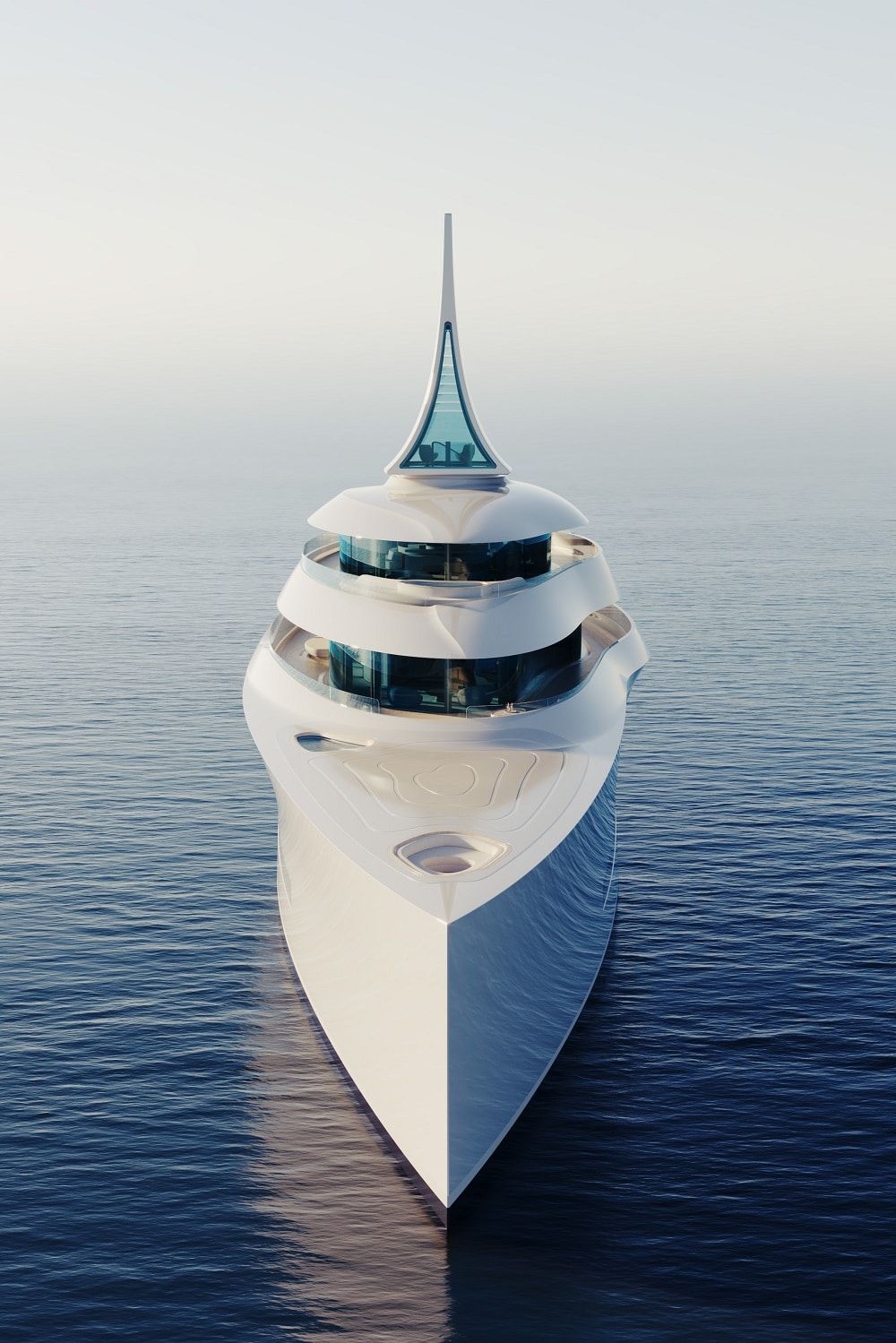 Dunes takes a big leap toward Feadship's goal of Net-Zero superyachts. The boat, in fact, combines technical features that reduce energy demand with technology that increases efficiency and eliminates emissions. Numerous factors, from shading windows to reduce cooling requirements to extra-capacity next-generation storage batteries, to abolishing teak decks come together in an innovative and forward-looking project.
Each element reduces environmental impact, without however diminishing the enjoyment of cruising. More precisely, Dunes eliminates up to 95 per cent of the potential negative environmental factors associated with operating a superyacht compared to a yacht meeting today's minimum environmental regulations.
A sinuous design like a hug
" The customer request was for a yacht with six guest staterooms, plus a spa area, a beach club, an owner's private deck and a pool. It would be a substantial hull – explains Thijs Orth, designer of Feadship Dunes – Then came a barrage of "what-ifs". What if the engine room does not sit in the middle of the yacht? What if guest staterooms could have direct access to the beach club? What if the fuel cells don't require hydrogen storage tanks? What if the superstructure is asymmetrical? What if the decks themselves could generate electricity? These and other questions led to new solutions for old problems"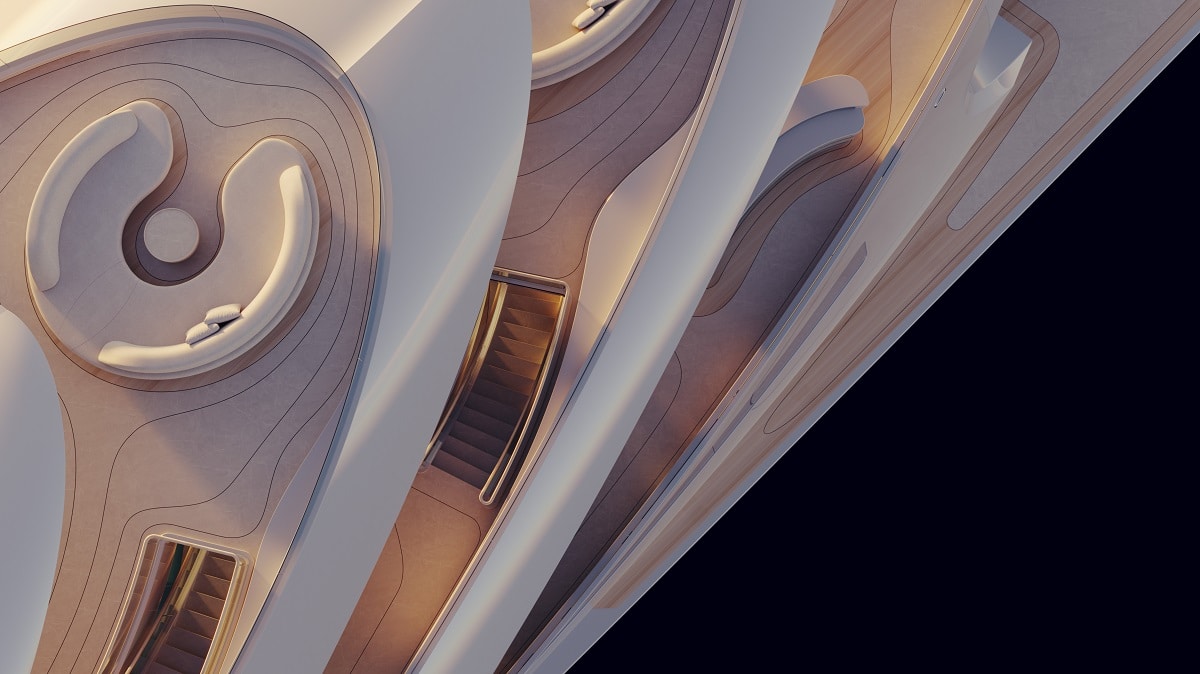 The knock-on effects of just one change – moving the engine room from the most comfortable spot on a boat to areas forward — opened up the possibility of an entirely new layoutwhere gracious lower deck guest suites link to a fantastic beach club. This also eliminates large engine room air and exhaust trunks from compromising saloons or dictating stairway placement. Electric yachts do not need huge gearboxes, long shafts and propellers. Electricity-generating fuel cells, battery banks and the power management station can be decentralized and located virtually anywhere convenient to the crew.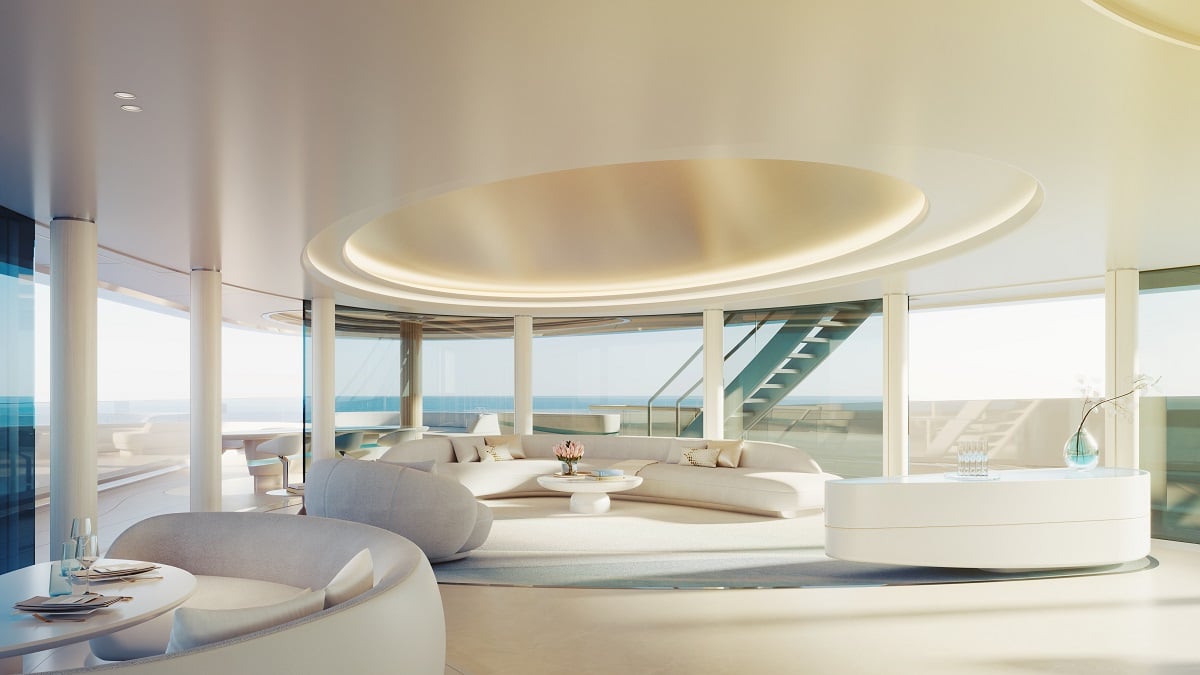 For aesthetic inspiration, Studio De Voogt focused on undulating waves, not of water, but of sand. Noticing how dunes are never fixed, their ripples and valleys appearing to shift with light and shadow, the designers explored ideas about line, flow, and adaptability. Dunes undulating curves emerged as a backdrop for the onboard lifestyle today's owners desire with adaptable, multi-purpose spaces, endless views, and a mix of open-plan areas and cosy, intimate spaces. "Surrounding guests with design inspired by nature allows them to relax even more once they step onboard", says Mr. Orth.
While, on traditional boats, decks often get squeezed by indoor accommodation, gracious, shady walk-around decks characterize the Feadship Dunes and are the strength of this super yacht's identity, giving a feeling of protection and embrace, but without neglecting outdoor seating for collective entertainment.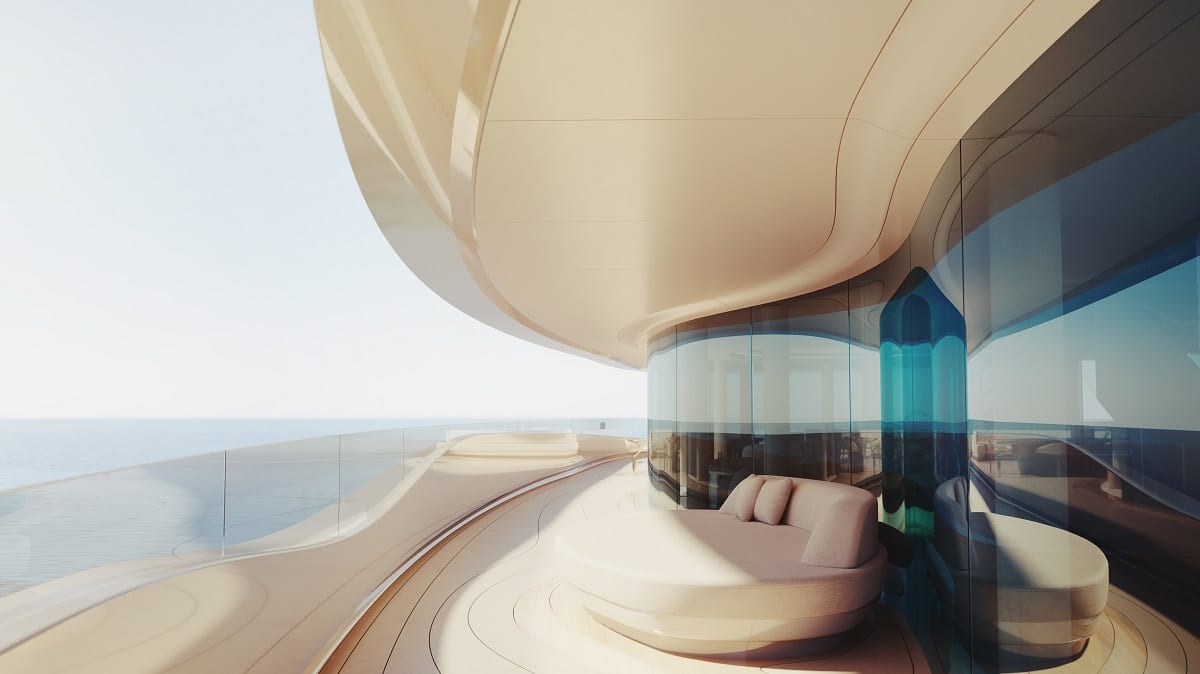 An instantly recognizable feature of Dunes is that her asymmetrical superstructure has almost no straight lines. Spaces seem to drift from one to the other rather than march in stiff corridors. Staircases are circular or gently curved. So, too, are windows and doors of full-height glass which reduce heat buildup inside by 60 percent, especially on sultry days.
Feadship Dunes is a teak-free superyacht
Sustainability is more than controlling exhaust emissions. The designers of Feadship Dunes decided not to use teak, as it is a material in high demand in the market, with demand far exceeding the supply of product suitable for boating. For this reason, the walkable surfaces are made of millions of tiny glass or stone chips sealed in a transparent aliphatic polyurethane resin. The designers envisioned alfresco lounges appearing as islands on the decks and rendered them clad in beautiful, golden, maple wood – a sustainable teak lookalike. This material, with minimal environmental impact, has the added advantage of not increasing the weight of the boat.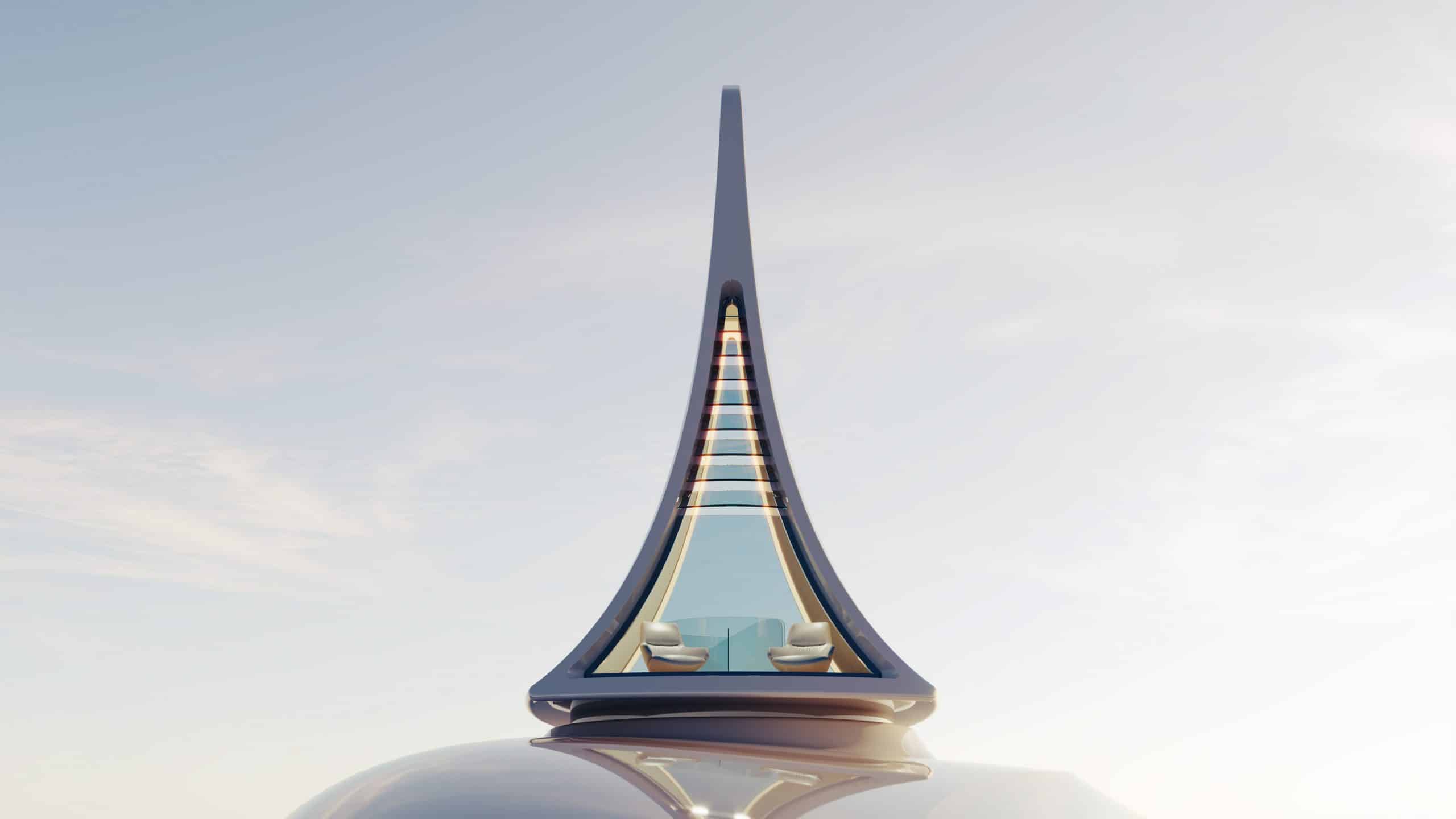 Studio De Voogt's skillful work in this regard stands out especially in the Pavilion Deck.Surrounded by glass and separating a forward sun and Jacuzzi zone from an informal dining and conversation area aft, it can be outfitted for formal indoor dining or any number of purposes from night club to conference room. Circular stairs lead from this area to the yacht's signature feature, its striking 10-metre mast. More than just arresting design, it has an important technical function. The mast in fact has the function of cooling the yacht by using air drawn in from the central staircase from other parts of the ship, without the use of fans and ducts. This is not magic, but simple physics, which helps reduce Feadship Dunes' energy consumption by 35 percent on an annual basis. And to make it a beautiful and innovative vessel like few others.