Majesty 160: new composite-built superyacht unveiled at the Monaco Yacht Show
One new Gulf Craft project was announced during the Monaco Yacht Show: the brand-new Majesty 160.
This innovative, elegant and sustainable superyacht is distinguished by a composite hull, which is not surprising as the company is the world's leader in composite hull production.
Sustainability is a choice on the part of Gulf Craft that leaves a recognisable mark on the launch of each new vessel. An evolution of the Majesty 155, the Majesty 160 takes its design cues from the iconic Majesty 175 which, moreover, is the world's largest composite-built production superyacht.
This new model is also designed by Italian studio Cristiano Gatto Design and is capable of impressing in every respect.
But let's discover the new Majesty 160 together: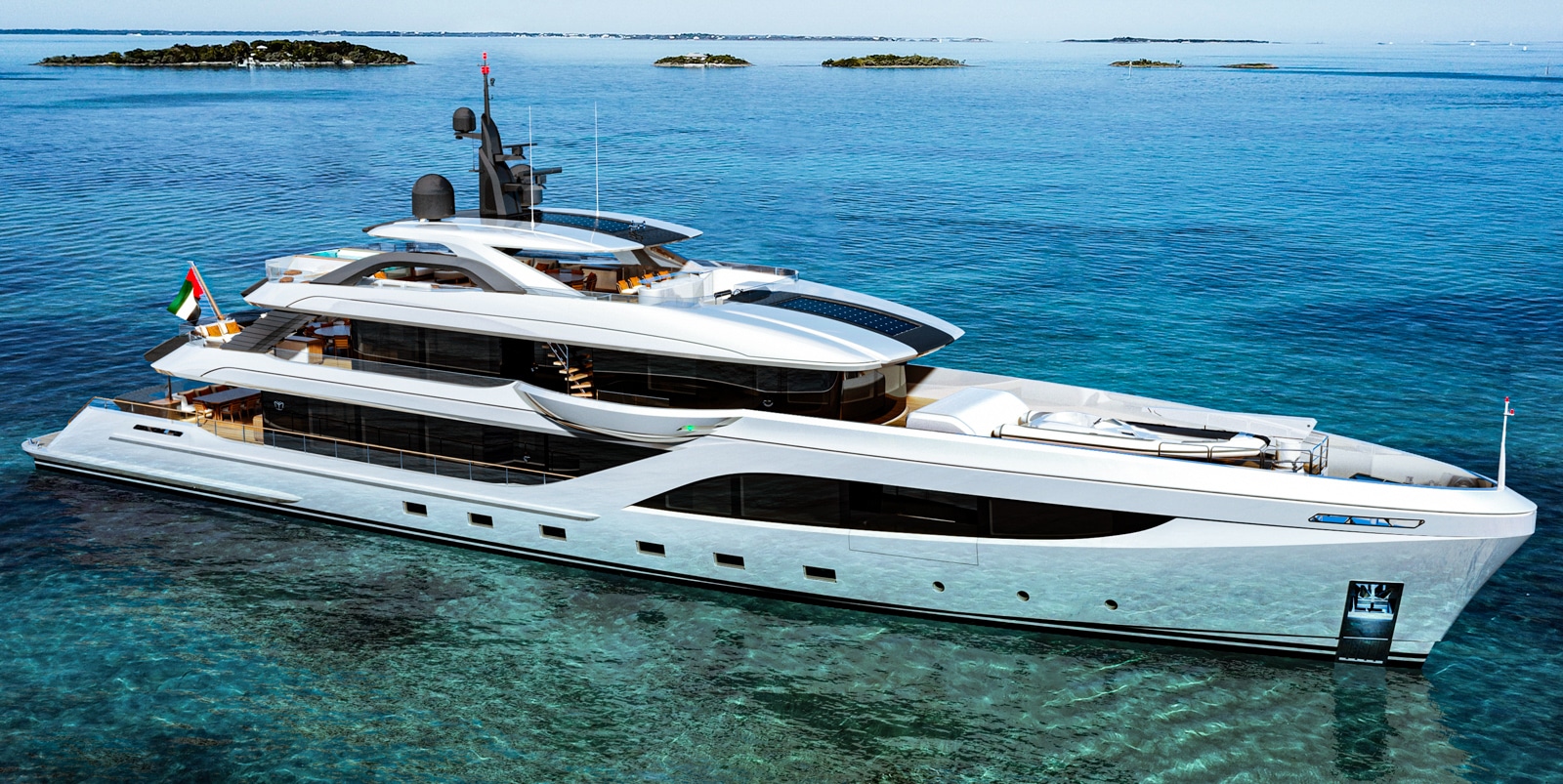 The exterior is elegant, featuring an expansive sun deck, modular furnishings and an incredible infinity pool with a breathtaking panoramic view. All elements are customisable and perfect for improved conviviality aboard.
Key features also include a beach club – a customisable multi-purpose space that can be used as a lounge or bar area, a gym, or a health club. The swim platform provides guests unprecedented ease of access to the water while the fold-down balconies located on both the portside and starboard side of the platform allow for sunbathing throughout the day.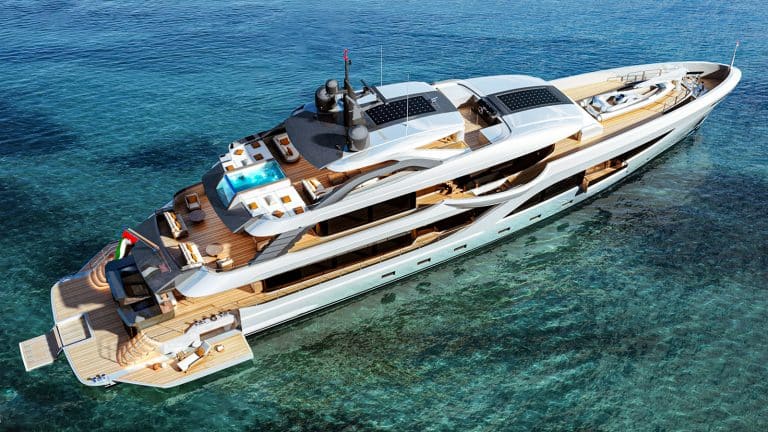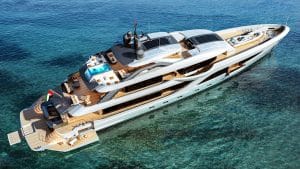 The interiors reflect the same sophistication as the outdoor areas: sober, delicate and cosy, carefully thought out in every detail, with no constraints between them.
Luxury is tangible everywhere but the most notable feature is the phenomenal and contemporary-styled Master Suite. Ideally located at the end of the foreward main deck corridor, the suite includes a private lounge, a large ensuite with both bath and shower room, retractable balcony and a full-beam Master cabin.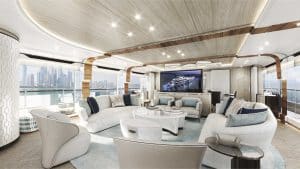 In addition to her elegant exteriors and luxury interiors, the Majesty 160 has an innovative climate control system, two pairs of zero-speed carbon fin stabilisers, two wing stations on the main deck that enables smooth manoeuvring and an optional helm station on the sun deck.
The composite-built hull of the new Gulf Craft's superyacht provides absolute sturdiness, resistance and light weight.
Drawing just 2.3 metres of water, this superyacht can effortlessly cruise low-draft areas.
Majesty 160 is capable of achieving a top speed of 19.5 knots and a cruising speed of around 12.
Last but not least, a sustainability-focused innovation: the boat is equipped with some solar panels at the top of the sun deck roof capable of powering one of the four generators, thus limiting overall energy consumption.