Moskito, YN 19255, previously known as Project Pollux. has been just delivered. At 55 metres with a Gross Tonnage of 760 GT, she is the second yacht delivered by Heesen in 2021.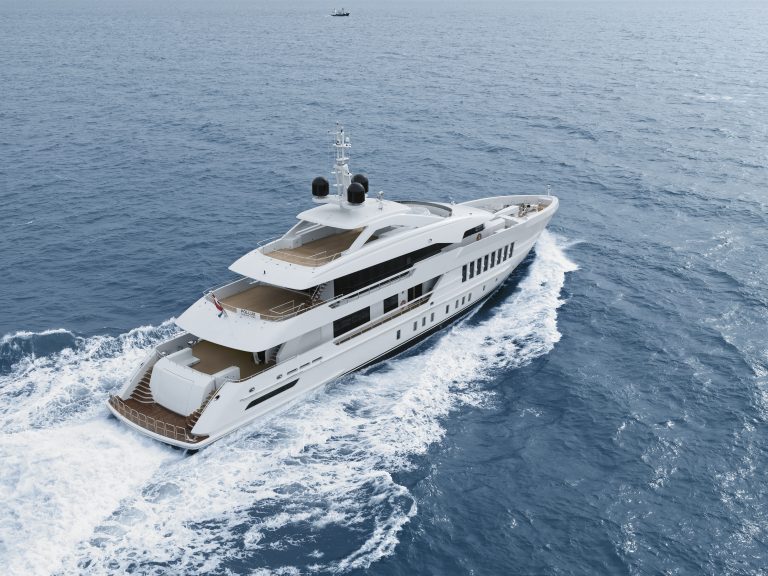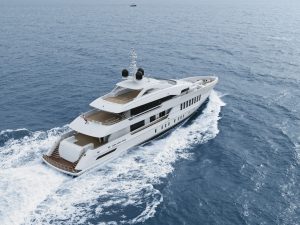 With muscular exterior lines by Omega Architects, characterised by 'shark-tooth' superstructure overhangs and vertical windows, Heesen's 55-metre class epitomises the idea of elegance on the water. The design features the latest iteration of van Oossanen's ultra-efficient Fast Displacement Hull Form. Powered by IMO III-compliant MTU 8V 4000 M63s, it offers frugal fuel consumption of just 150 litres per hour at 11 knots, for truly economical passage making.
Her interior design, by London-based studio Bannenberg & Rowell, is both luxurious and laid-back: in the words of Dickie Bannenberg, "It works equally well whether you're in shorts and a T-shirt or dressed for dinner". The décor combines bold solutions with casual appeal, as seen for example in the main saloon's dark eucalyptus and pale sycamore joinery, and chevron parquet flooring. Other features to note include softly radiused panelling and an eye-catching bar installation.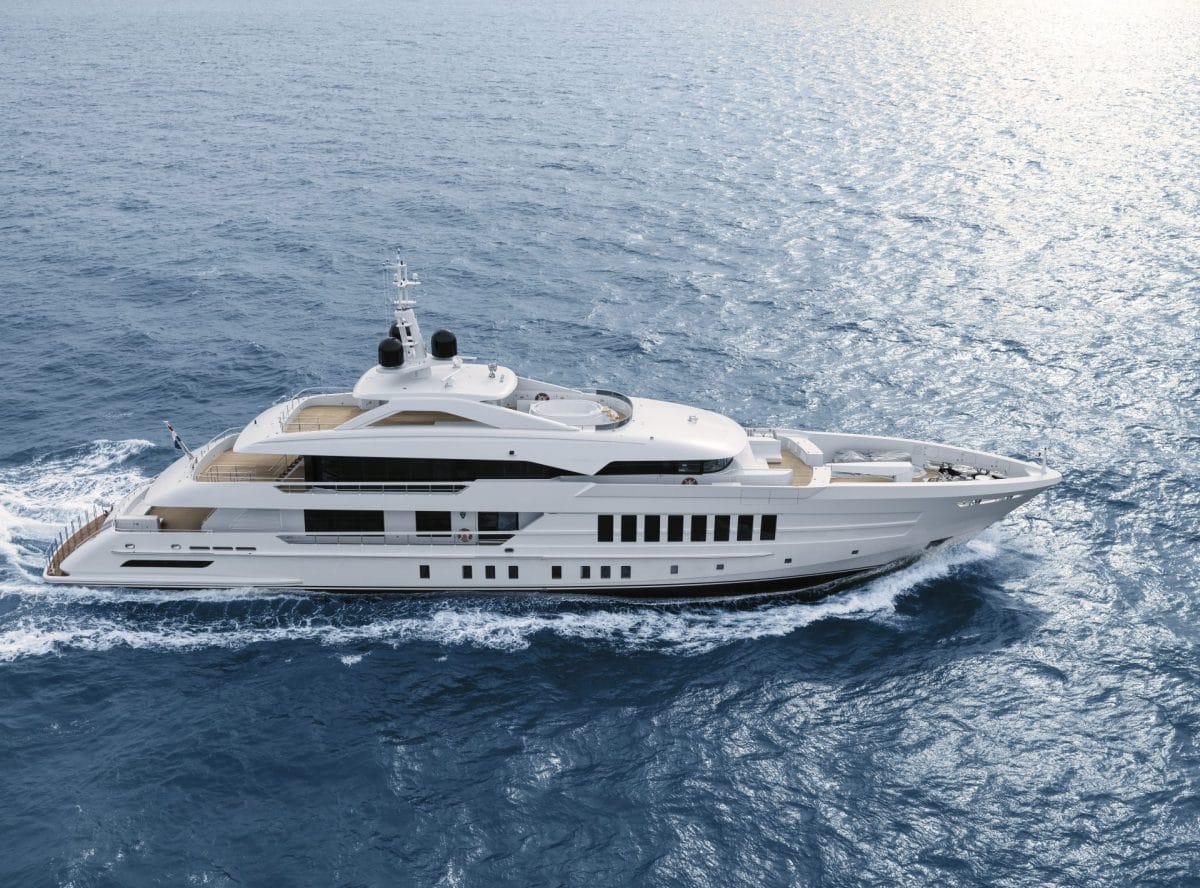 Moskito's well-appointed amenities are illuminated by floor-to-ceiling windows and open bulwarks, whose sweeping sea-to-sky vistas immerse guests in the beauty of the environment.
YN 19255 started as a speculative venture by Heesen, code-named Project Pollux. The shipyard briefed Bannenberg & Rowell to create an environment with gravitas and wide appeal.  "We've really enjoyed the journey from conception to completion on Moskito, greatly helped by the new owner not only going with every aspect of our original design for Heesen but also asking us to select artwork and books," says Bannenberg. "Not forgetting the yacht's identity and graphics. We don't always get to remain design control freaks like this! We want to thank Minotti, Holly Hunt, Armani Casa and Parkway Interiors, among others, for going above and beyond during these challenging times of Covid-19 and Brexit, to deliver the items we selected. We also owe a special thank you to those artists who drove their work to our shippers to make sure we got them on board," he added.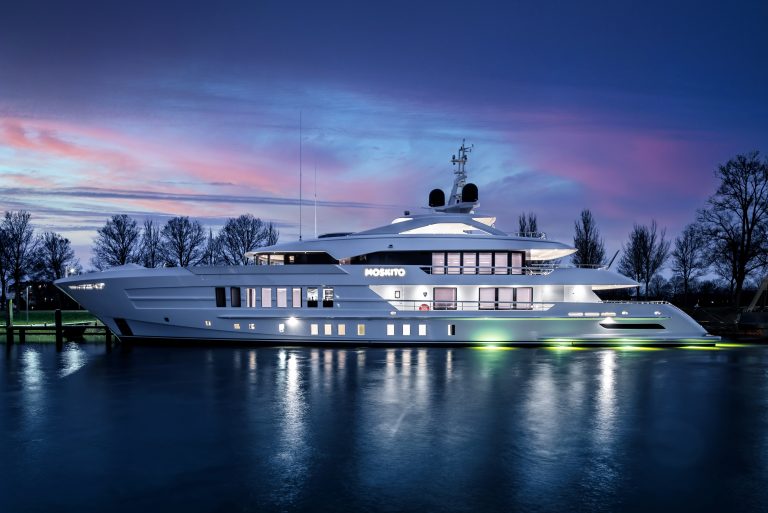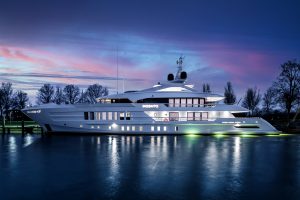 After delivery, Moskito will depart for her maiden voyage to Malta. Captain Phil Larkin and his 12 crew will take her non-stop over 2,800 nautical miles via the 81 waypoints of the passage plan – a true shakedown cruise, ideal for testing their brand new yacht in all conditions.
Captain Larkin comments: "I have been in this industry for 24 years, 19 as a captain, and have worked with many different shipyards around the world. This is my first experience with Heesen, and I must say I am impressed by their level of professionalism. I want to express particular gratitude to Heesen's delivery team for their great help in these final stages. We truly enjoyed working with them all, and our professional relationship has been enriched with true friendship". 
Moskito YN 19255 will be available for charter by selected guests via International Yacht Collection, in the Mediterranean in summer and in the Caribbean in winter.