The final stage of the selection of nominees for the International Smart & Sustainable Marina Awards,the competition among the best technological and eco-sustainable innovations for yachting, was held on September 24 and 25, at the end of the Monaco Smart & Sustainable Marina Rendezvous organized by M3 (Monaco Marina Management), experts in development, management and promotion of marinas & yacht clubs. "We want to encourage initiatives to build more eco-responsible yachting. Infrastructures such as marinas must reflect yachting today, a more restrained yachting in line with the environmental challenges we face today," says Bernard d'Alessandri,President Cluster Yachting Monaco and Yacht Club de Monaco General Secretary.
The International Smart & Sustainable Marina Awards are supported by the Prince Albert II of Monaco Foundation, the government's Extended Monaco digital transition programme for the Principality, as well as UBS, MB92 Group, Bombardier, GV Investments, Xerjoff et Royal Caviar House. "It's important to put everyone in contact with those behind these innovations. Sustainability is at the heart of investment decisions today", explains José Marco Casellini, CEO of M3.
International Smart & Sustainable Marina Awards: final phase of selection process
To participate in the International Smart & Sustainable Marina Awards, winners will have gone through a selection process of one-on-one interviews then a Consensus Meeting with the 60+ experts that comprise the international Jury. This year 50 startups and 20 marinas and architects from 26 countries from all around the world have been selected for the final selection phase.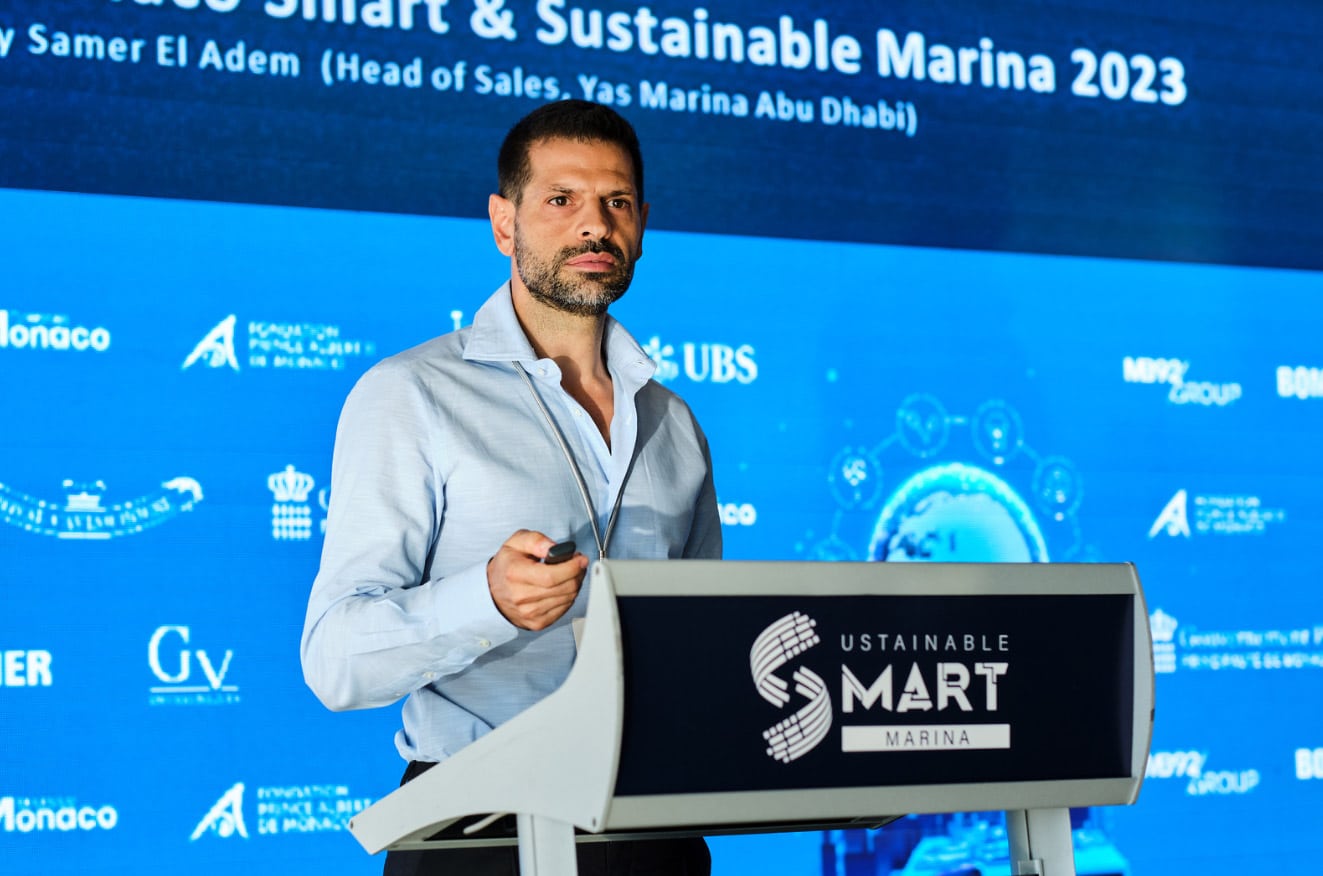 More specifically, the projects selected for the final stage of the International Smart & Sustainable Marina Awards focus on the management of water, energy, waste and recovery, mobility, security, construction, port equipment and facilities to cope with climate change, and protecting and regenerating biodiversity. "Regarding startups and scaleups, 245 interviews were held by members of the Jury, with 75% achieving the maximum score of 10 on the criteria of interest – says Géraldine A. Gustin, CEO of Blumorpho – The level of innovations put forward passed a milestone this year. One of the challenges of this exercise for Jury members is to have to make choices between innovation in the energy field, carbon sequestration, water management and also solutions specific to the day-to-day running of marinas. The discussions this weekend are set to be very interesting".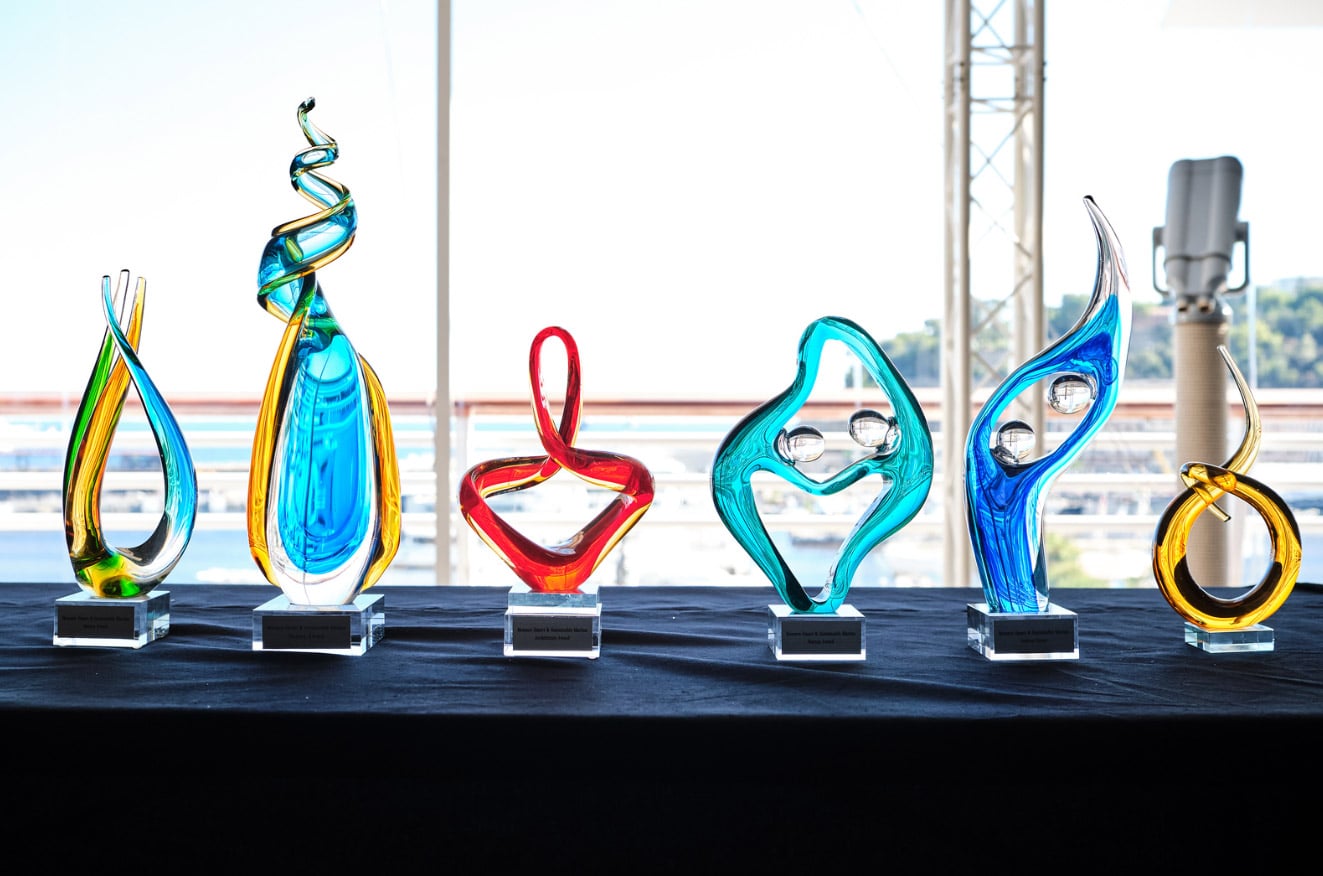 The International Smart & Sustainable Marina Awards were announced for three categories: Startups & Scaleups, Marinas, and Architects. This year there is also an ideas competition to inspire architects and students to create waterfront projects that are not only attractive and functional but also sustainable. "This is the first time we've done this type of competition and it looks very promising for the future. We have had some very surprising proposals showing just how the yachting world and its environment is evolving. Yachting and marinas have so much to offer in our lives today", says Jury president, the renowned architect Jean-Michel Wilmotte.
Sustainable tourism from a European and international perspective
While waiting for the winners to be announced, the final round of the International Smart & Sustainable Marina Awards was framed by a number of public discussion initiatives on the issues covered by the competition. Opening the debates on Monday 25th September, Olivier Darrasson,General Delegate of the Mediterranean Investors Club introduced alongside Yassine Bouahara, President ofTell Group, PLIFF (PAMEx Local Investment Finance Facility), a funding tool for environmental projects in the Mediterranean, including its project for the green electrification of marinas.
This was followed by the first panel discussion, 'Impact of the New Generation of Yachts on Marina Infrastructures'. Martinho Fortunato, President of ICOMIA (International Council of Marine Industry Associations), Alex Bamberg, CEO of Aqua superPower and Marcello Maggi, President of Wider Yachts will look at the needs of infrastructures in the long-term to concrete cases in terms of electrification and refuelling with the new alternative fuels and accommodation of larger boats like superyachts. Discussions will be on the Western Mediterranean but also the Caribbean, Eastern Mediterranean and North Sea.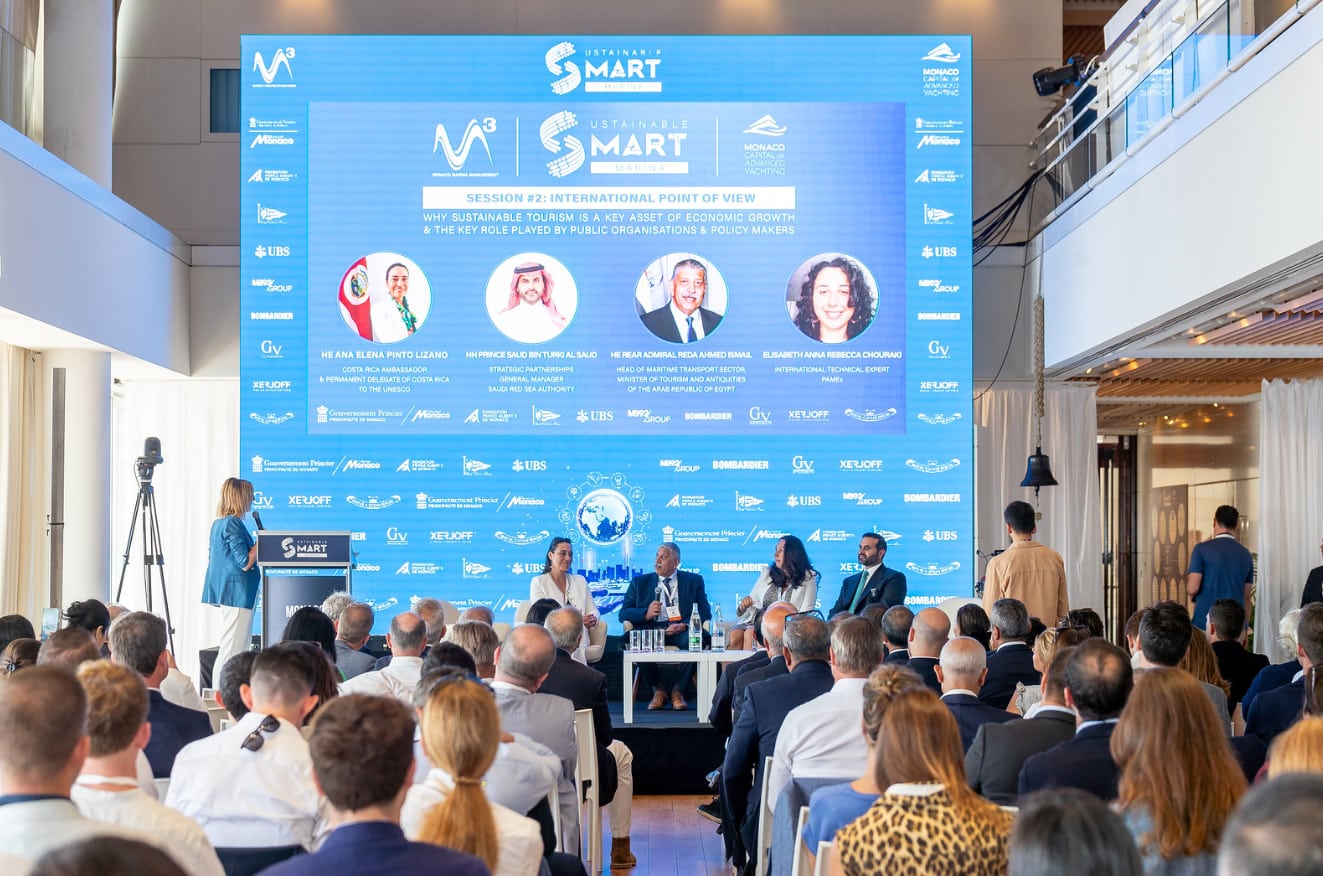 The next day focused on sustainable tourism. With 960 million tourists recorded in 2022 (Source: World Tourism Organisation), international tourism revenue is on the rise again, breaking the USD 100 billion mark. The sector is now proactively working towards more responsible tourism. Talk involved Linos Voskarides, Maritime Policy Officer, European Commission, Professor Alessandra Priante, United Nations World Tourism Organisation, François Guerquin, Director Plan Bleu and Christophe Madrolle, President of the Biodiversity, Sea and Coast Commission, Regional Natural Parks, Risks – Preparation for the global Convention on nature. Talks then moved to the international situation and growth of ecotourism in the Middle East with the presence of Her Excellency Ana Elena Pinto Lizano, Costa Rica Ambassador for France and UNESCO, His Excellency Prince Saud bin Turki Al Saud, Director of Strategic Partnerships for the Saudi Red Sea Authority, His Excellency Rear Admiral Reda Ahmed Ismail, Head of Maritime Transport Sector and Minister of Tourism and Antiquities for the Arab Republic of Egypt, and Elisabeth Anna Rebecca Chouraki, International Technical Expert PAMEx (Action Plan for a Model Mediterranean).
All these initiatives were organized in accordance with the wishes of YCM's President HSH Prince Albert II de Monaco, who believes that "faced with the climate emergency, it is imperative that proof replaces all the promises". For this reason, Yacht Club de Monaco aims to position the Principality as a driving force for responsible yachting, paving the way for innovations that could play a decisive role in the future.