YYachts continua la sua collaborazione di successo con Bill Tripp. La divisione Custom del cantiere di Greifswald ha appena varato uno sloop da 90 piedi in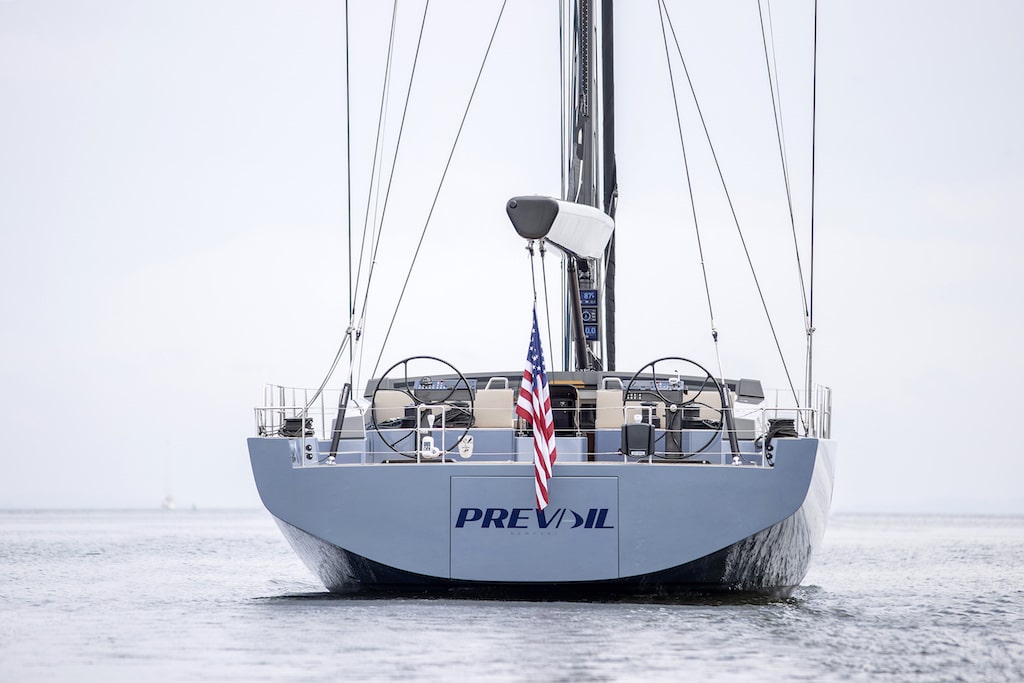 carbonio, la cui progettazione e costruzione è nata dal tavolo da disegno del designer statunitense. Lo yacht, uno dei più grandi yacht a vela mai costruiti in Germania, è stato ordinato da un cliente americano che ne prevede l'utilizzo sia per regate che per crociere, in tutto il mondo. Tuttavia, prima che salpi con il suo nuovo proprietario, lo yacht sarà sottoposto a test intensivi nel Mar Baltico, vicino a Greifswald. Anche Bill Tripp è presente in loco ed entusiasta delle prestazioni: "Lo yacht naviga in maniera eccezionale. Insieme a Michael Schmidt Yachtbau, abbiamo stabilito uno standard da battere".
YYachts. Il design interno del Tripp 90 è opera di Winch Design, Londra
The spacious interior is minimalist and open-plan, benefiting from plenty of natural light. Drawing stylistic inspiration from the U.S. East Coast and mid-century Scandinavian influences, as well as soft leather and light oak wood, the ambiance exudes understated elegance. "On board, you feel like you're in a luxury hotel. A fantastic job," comments Bill Tripp on the achievement of his colleague Andrew Winch.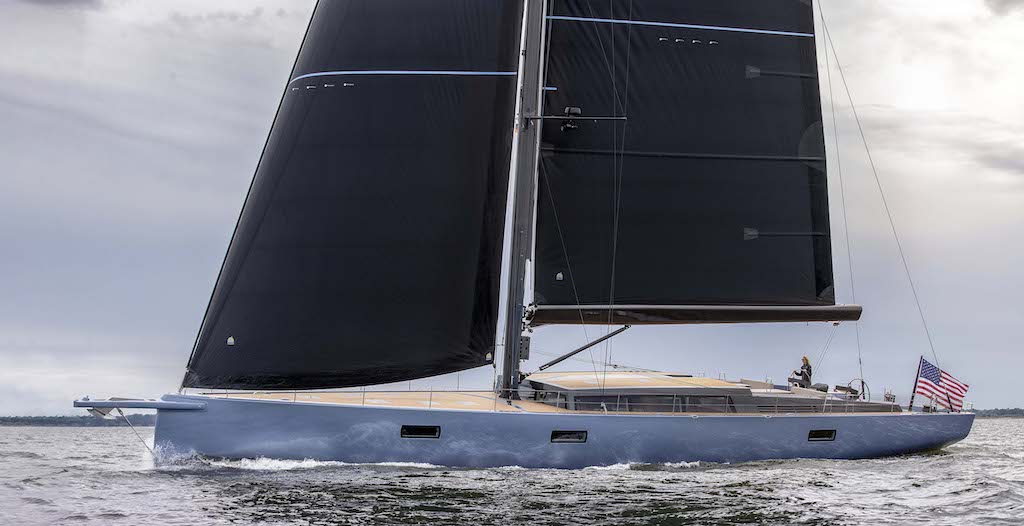 L'obiettivo nello sviluppo del Tripp 90 era la performance competitiva nel circuito di regata, combinata con una navigazione confortevole. Questo obiettivo è stato raggiunto grazie al consueto risparmio di peso di YYachts nella costruzione e nella rifinitura dello yacht a vela: lo scafo, il ponte, la struttura interna e l'armamento del Tripp 90 sono infatti realizzati in carbonio.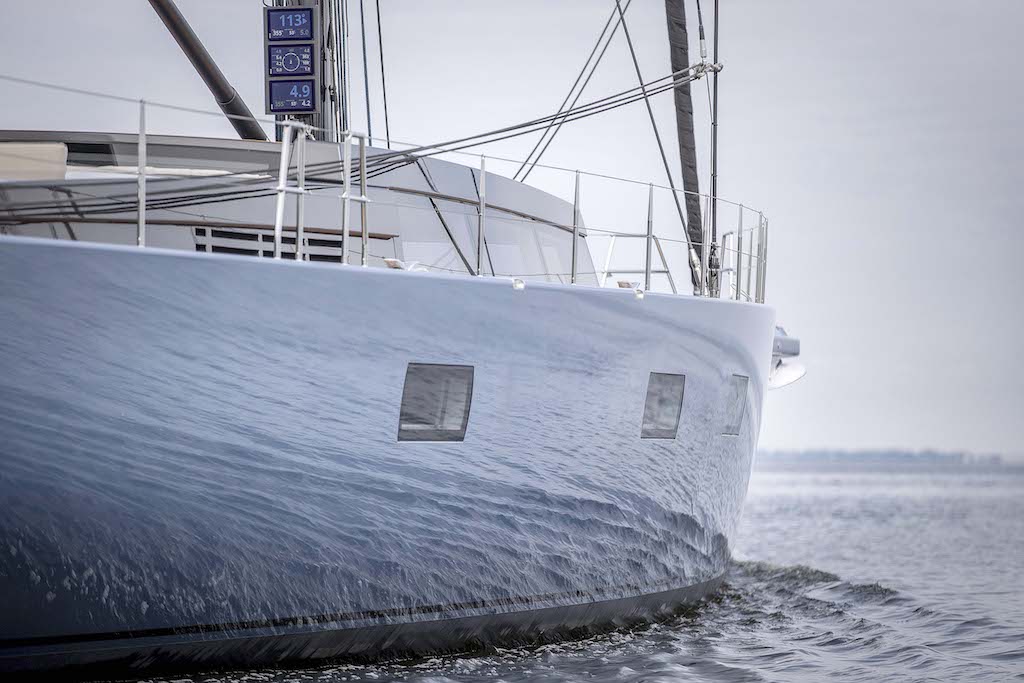 Grazie alla sua sofisticata configurazione, lo yacht può essere comodamente gestito da tre marinai; i propulsori forniscono supporto durante le manovre in marine strette. L'armatore ha dato particolare importanza al design della tuga – il suo desiderio era quello di poter guardare il mare mentre era seduto nel salone. Bill Tripp ha quindi disegnato un salone di coperta con vetrate che, non solo tiene conto del desiderio dell'armatore, ma inonda l'interno di luce naturale. Stava anche a cuore all'armatore utilizzare materiali prodotti in modo sostenibile.