YYachts continues its successful cooperation with Bill Tripp. The Custom Division of the Greifswald shipyard just launched a 90-foot carbon slup, the design and construction of which came from the drawing board of the US designer. The yacht, one of the biggest sailing yachts ever built in Germany, has been ordered by an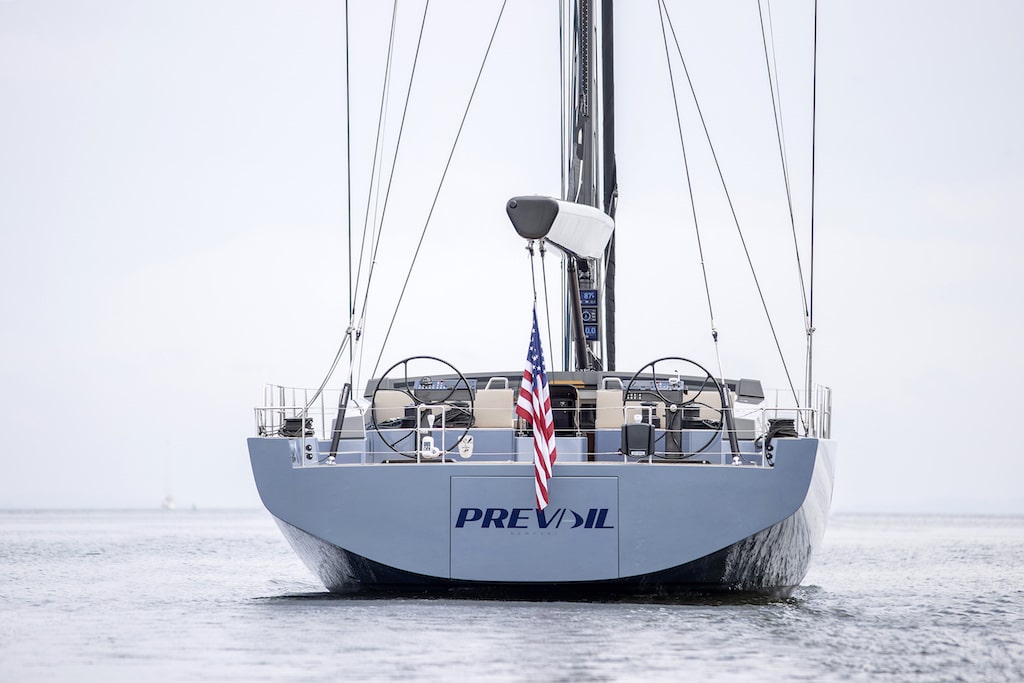 American customer who plans to use the yacht for both racing and worldwide cruising. However, before she sails with her new owner, the yacht will undergo intensive testing on the Baltic Sea near Greifswald. Bill Tripp is also on site and enthusiastic about the performance: "The yacht sails exceptionally well. Together with Michael Schmidt Yachtbau, we have set a standard here that others first have to achieve."
YYachts. The interior design of the Tripp 90 is by Winch Design from London
The spacious interior is minimalist and open-plan, benefiting from plenty of natural light. Drawing stylistic inspiration from the U.S. East Coast and mid-century Scandinavian influences, as well as soft leather and light oak wood, the ambiance exudes understated elegance. "On board, you feel like you're in a luxury hotel. A fantastic job," comments Bill Tripp on the achievement of his colleague Andrew Winch.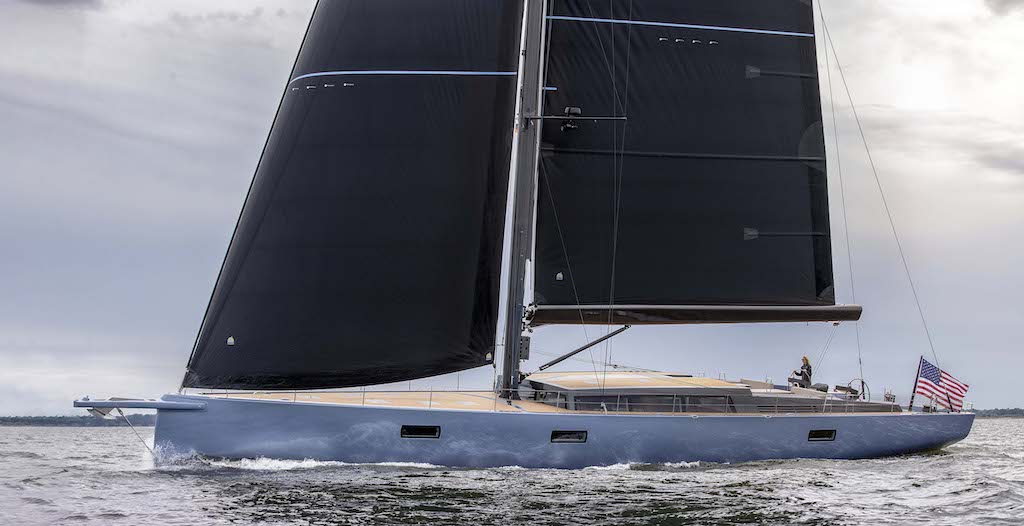 The goal in the development of the Tripp 90 was competitive performance on the regatta circuit, combined with comfortable sailing behavior. This is achieved through YYachts' customary consistent weight saving in the construction and finishing of the yacht.: the Tripp 90's hull, deck, internal structure and rigging are made of carbon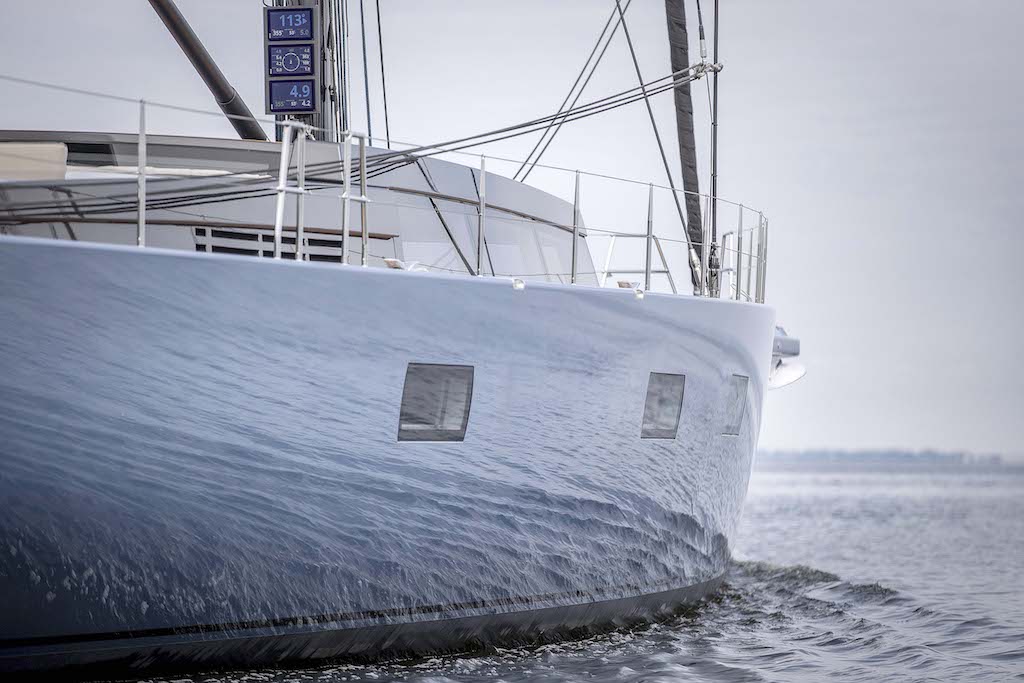 Thanks to its sophisticated configuration, the yacht can be comfortably operated by three sailors; thrusters provide support during maneuvers in narrow marinas. The owner attached particular importance to the design of the deckhouse – his wish was to be able to look out to sea while sitting in the salon. Bill Tripp therefore drew a nicely glazed deck saloon that not only takes into account the owner's wish, but also floods the interior with plenty of daylight. It was also close to the owner's heart to use materials that were produced sustainably.