A delegation of ItalianYachtMasters captains was welcomed at the Amico & Co. shipyard by Giulia Cominotti and Jessima Timberlake, Booking & Customer Care Managers at the new Waterfront Marina. On a wonderful sunny day, the captains visited the docks of the shipyards and saw first-hand the state of the art of the facility.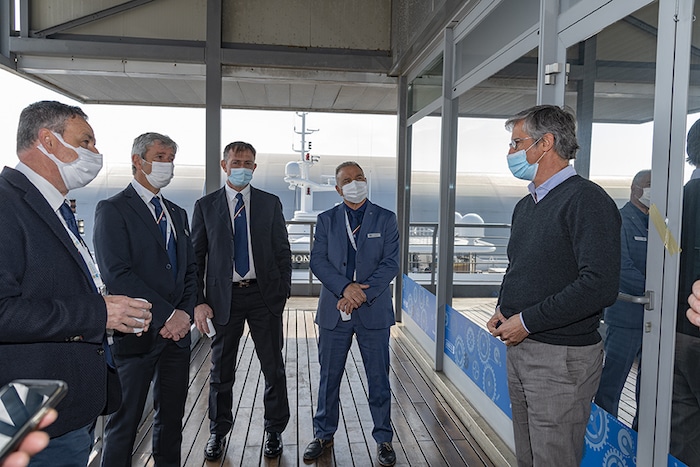 At the end of the visit, ItalianYachtMasters captains attended a meeting organized by Amico & Co. President Alberto Amico and hold in compliance with the current anti-Covid regulations.
" Amico & Co. needs no introduction – said ItalianYachtMasters vice president Maurizio Capitani –  I thank Alberto Amico and all his staff for the welcome and hospitality. Our visit was very interesting and allowed us to see first-hand a reality internationally recognized as an Italian excellence.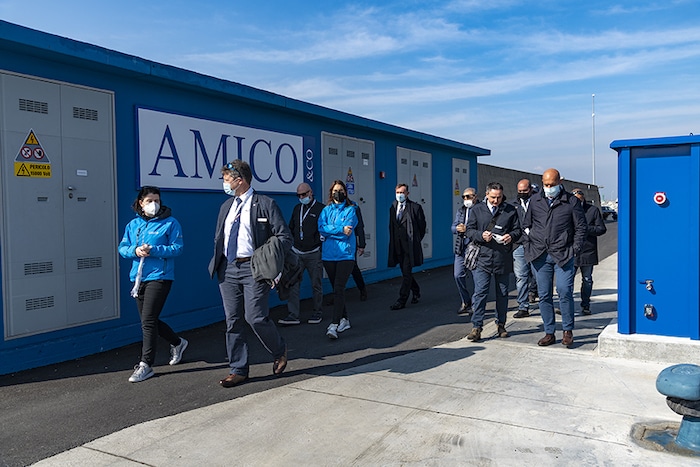 The shipyard takes advantage of a well-sheltered position, very strategic on the shore side. The location in such an important city like Genoa, the proximity to the cruising points and the airport just 15 minutes away represent an important reference point and a certainty for the crews, also in terms of daily life management.
Furthermore – Mr. Capitani continued – the shipyard has cutting-edge equipment, such as a ultra-modern 4,000 ton shiplift for yachts up to 95 meters, as well as professional and highly skilled internal workers"
In addition to vice president Maurizio Capitani, the meeting was attended by IYM secretary Manuel Mariotti and captains Francesco Schiano di Tunnariello, Omar Solari, Dario Lucon, Cristiano Schiano, Marco Figliomeni, Rosario Fortuna and Alessandro Flora.
ITALIANYACHTMASTERS
ITALIANYACHTMASTERS is the Association of Italian Megayacht Captains. Its mission is to enhance the quality, honesty, skills and professionalism of its members, promoting a club of excellent Italian Masters who will have the duty and honor to be part and represent the values of the association by giving the example on their daily work duties and behavior. Members share the values of the association and have high competence and high moral standards.