Italian Sea Group launches another extraordinary project: Admiral GC Force 73 meters, the megayacht sold early this year whose keel has just been laid. After projects for Armani and recent deliveries for Lamborghini The Italian Sea Group is increasingly becoming the global player of reference in the large yacht segment.
"The keel laying ceremony is always a special moment during the construction of a yacht, especially for a custom-made project of this size and with these futuristic features, both from an aesthetic and engineering point of view – states Giovanni Costantino, Founder & CEO of The Italian Sea Group – The continuous and growing interest in our yachts confirms TISG's ability to foresee and meet the needs of increasingly demanding and quality-oriented clients without any compromise, especially on large sizes. Admiral GC-Force represents an important milestone achieved, thanks to the professionalism that characterizes the Group, and confirms the value of engineering, design research and high quality standard of Admiral yachts, which are globally renowned."
The Construction of the yacht will be coordinated by The A Group team led by Richard Hein as Owner's Representative. The new megayacht will be made of steel with an aluminum superstructure in order to ensure luxury ocean crossings in absolute comfort.
The exteriors, handled by The Italian Sea Group's Centro Stile, feature elegant lines, large living spaces on the decks and generous windows which connect the outdoor view with the luxury interior of the yacht. Interior design is managed by FM Architettura design studio that is developing the spaces in joint collaboration with the owner.
"The entire FM team and I are delighted and honored to have been chosen by the Owner and his Family to develop the architecture and interior design of this beautiful vessel. There is a very clear and inspirational vision that is guiding us and the entire Project Team in creating something truly special – says Francesca Muzio co-founder of FM Architettura –We look forward to seeing her sail and explore the seas but, above all, give her Owners great joy".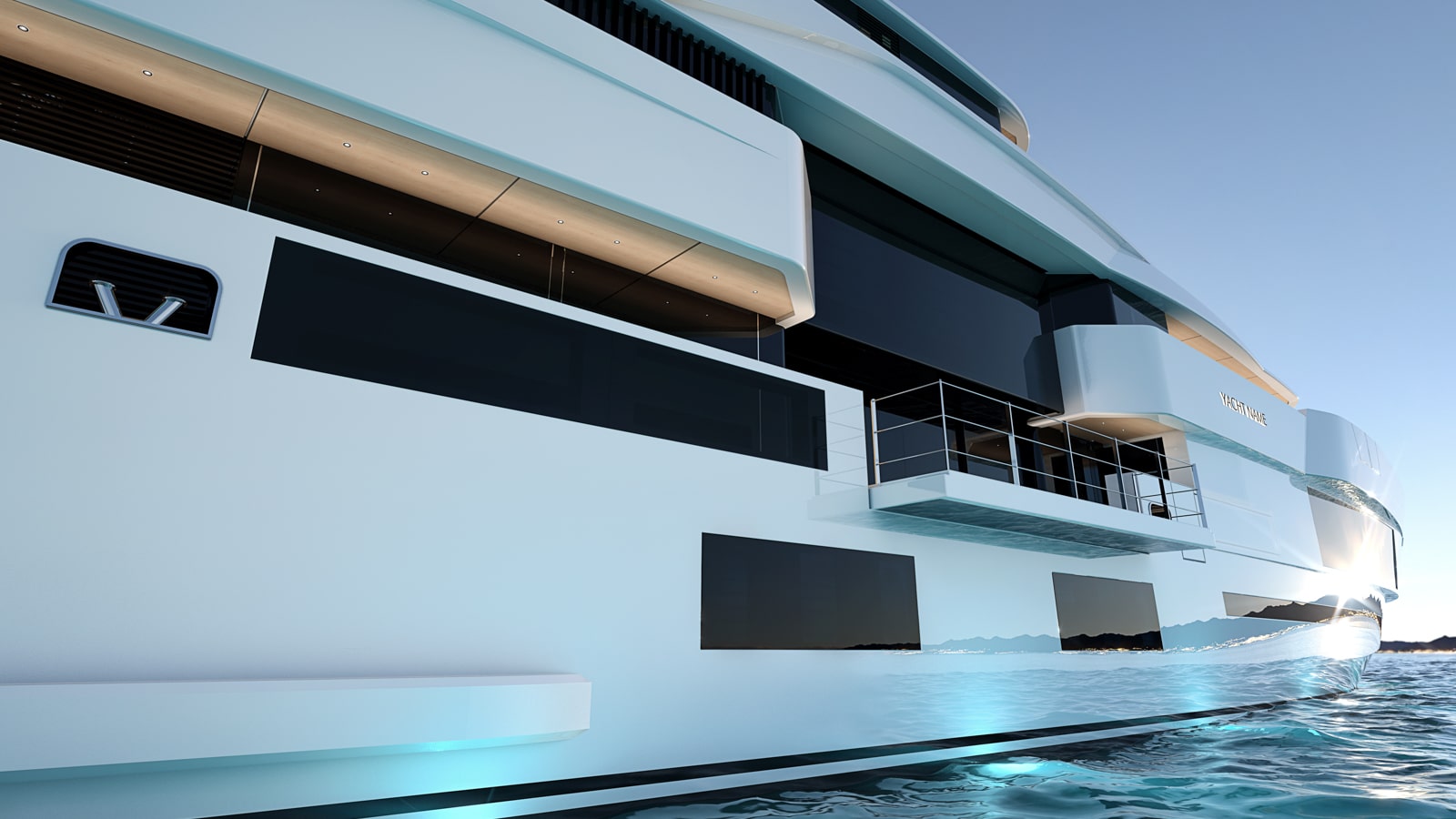 GC Force 73 meters will join the valuable fleet of Admiral, The Italian Sea Group's flagship brand for megayacht design and construction, also recognized for its distinct elegance, classicism and prestige.
The newest Admiral will probably be delivered during 2026, adding another jewel to The Italian Sea Group's precious collection.