Construction of the new OCEA Commuter 108 is proceeding smoothly, replicating the same slender, elegant and timeless lines as the other models in the Ocea Yachts range. Once again it will be completely custom-built to meet its owner's requirements, from materials to layout, from interior design to equipment.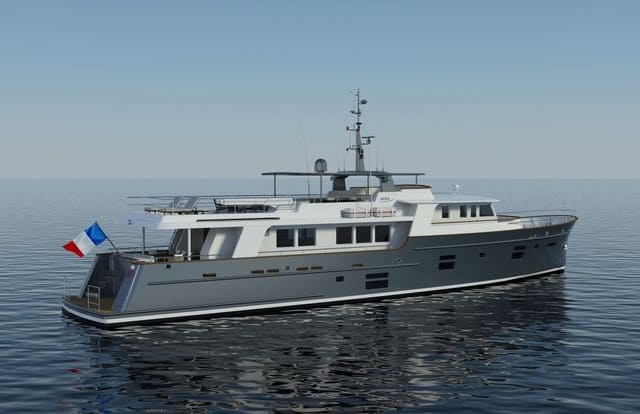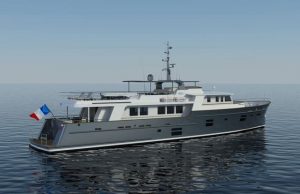 OCEA Commuter 108 will be 32.70 metres long and, thanks to her five watertight compartments and aluminium construction, she will be capable of sailing all around the world in total safety. It will also be the first OCEA superyacht whose engines comply with the latest IMO Tier III standards for reducing pollutant emissions and will, consequently, also be able to sail in emission control areas designated by the International Maritime Organization, such as the coasts of North America, the North Sea and the Baltic Sea.
Further attention was paid to soundproofing, to allow the eight guests, as well as its owner of course, to travel in comfort. Exhaust filters reduce the sound of the engines by 35 dB and the latest generation of batteries are capable of keeping the main on-board systems running at night without the need for a generator.
The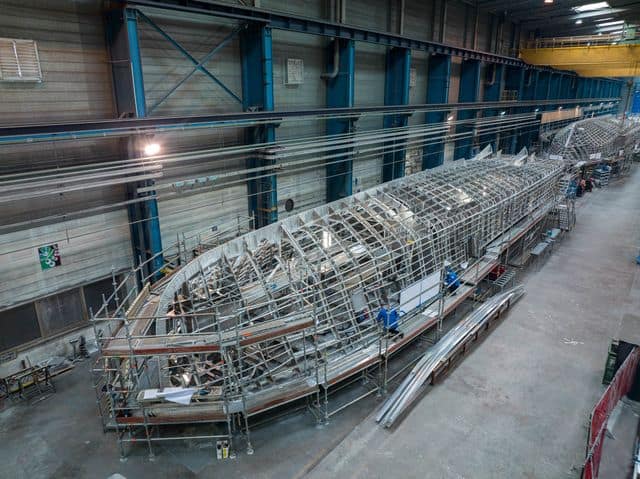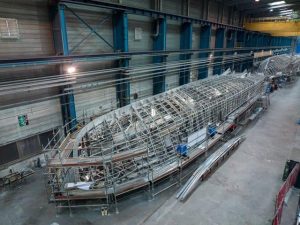 interior, designed by Pierre Frutschi, is practical and characteristic of the sea. The OCEA Commuter 108 includes an aft platform with direct access to a large lazarette and a 1.5 tonne crane, approved by the MCA, will be used for launching and hauling tenders even in the harshest conditions.
Works began promptly upon receipt from the subcontractor of all structural components, designed by the OCEA team, at the workshop in Fontenay-le-Comte and currently, having already positioned the frames and longitudinal partitions, the yard is preparing to fit the plating. Then, Commuter 108 will be transported to OCEA's outfitting workshop in Les Sables-d'Olonne. Delivery is scheduled for spring 2023.