The newly upgraded and improved Palm Beach Marina opened its doors last November after $40 million was spent on the development. This opening has helped accommodate the growing need for superyacht berths in Florida, with 84 slips in total, located along the classic Australian, Brazilian, and Peruvian docks. The marina also includes the new 250-foot Royal Palm Dock, with space for yachts up to 294-feet.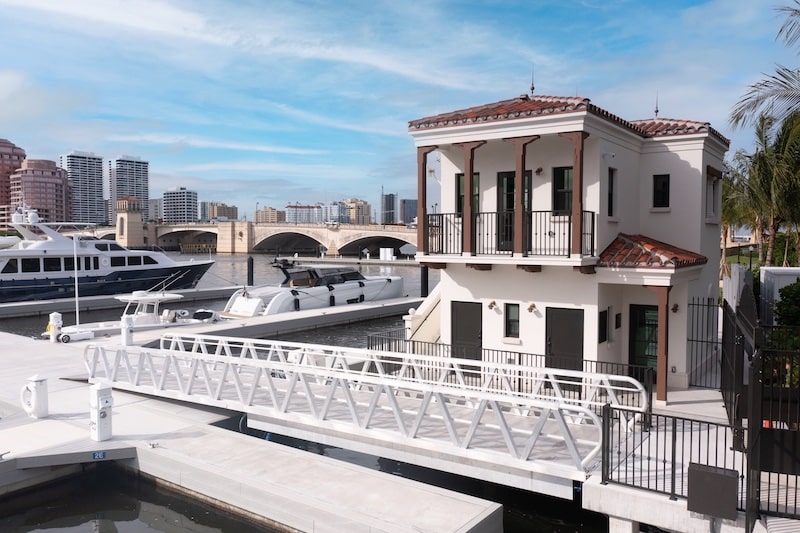 This renovation of the Old Town Docks has been completed with a new concrete floating dock system. It has also included a collection of technological upgrades, such as high-speed Wi-Fi, shore power up to 200 amps (480v, 3 phase), high-quality security systems and access to the parking lot, enabled through a password protected smartphone app. The classic marina is currently taking seasonal, annual and transient slip reservations, to reserve a berth, owners can do this through the online service Dockwa via the marina website.
As well as improvements to security and technology, there has been an upgrade in service with golf carts for luggage, regular dockside trash pickups and concierge services. The marina has also included three new Mediterranean style amenity buildings with shower facilities and lounges. Guests of the marina also have complimentary access to neighbouring wellness facilities at the Morton and Barbara Mandel Recreation Center, the oceanfront Par 3 Golf Course and the Town's 13 tennis courts.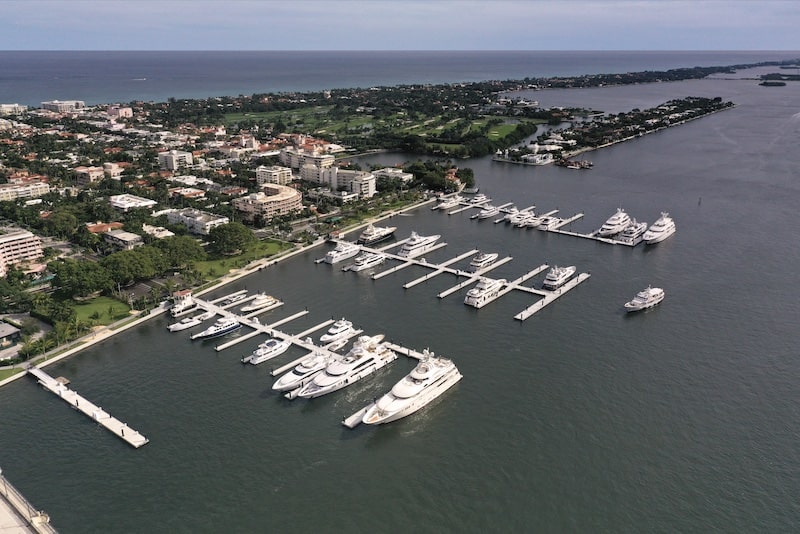 The Palm Beach Marina Dockmaster, Mike Horn told the press, "we are thrilled to showcase what the marina has to offer and meet the expectations of our select clientele and enhancing the luxury offerings of the Town of Palm Beach." The marina is also just a stone's throw away from Worth Avenue, the Palm Beach retail mecca and dining hub.
Carolyn Stone, Palm Beach Assistant Town Manager, highlights that Palm Beach is "home to legendary resorts, exquisite mansions, and historic landmarks, and are now excited to add the Town Marina to the list of reasons why there is no place quite like Palm Beach."
This modernisation of the marina boasting high-tech amenities will undoubtedly make Florida a more desirable and popular spot for owners to enjoy sophisticated luxury yachting.