The Italian Sea Group announced the launch of the first sailing catamaran of the Perini Navi fleet, S/Y Art Explorer.
With both interior and exterior design by architect Axel De Beaufort, Art Explorer is the world's largest aluminum sailing catamaran and will have its world premiere from 27 to 30 September at the Monaco Yacht Show 2023.
Featuring a total length of 47m, and a beam of 17.30m and an impressive all-carbon sail plan with a 55m mast, Art Explorer is a unique, cutting-edge project, a true floating museum that for two years will take artistic experiences and strong environmental awareness around the world.
The flybridge is designed to host virtual exhibitions, workshops, and conferences. while, the main gallery will feature "Icons," an inaugural digital exhibition curated by Nomi Daucé, the archaeology curator at the Louvre Abu Dhabi, focusing on the representation of women in the Mediterranean.

Solar panels covering 65 sq. m have been installed on the roof of the deckhouse, producing an instantaneous 12 kW of power and accumulating over 200 kW of energy daily. To ensure uninterrupted power, a lithium battery bank is integrated, allowing for zero-emission electricity generation for more than 6 hours at full load. The yacht carries a 'green' class notation, and all exhaust emissions are equipped with catalytic filters to reduce emissions and particulate matter.
Additionally, all in and out harbor maneuvers and operations in protected areas will be conducted in full electric mode. With its robust, fully automated sail system, manageable by a single operator, the catamaran can efficiently sail at speeds of up to 10 knots, even in extremely low wind conditions.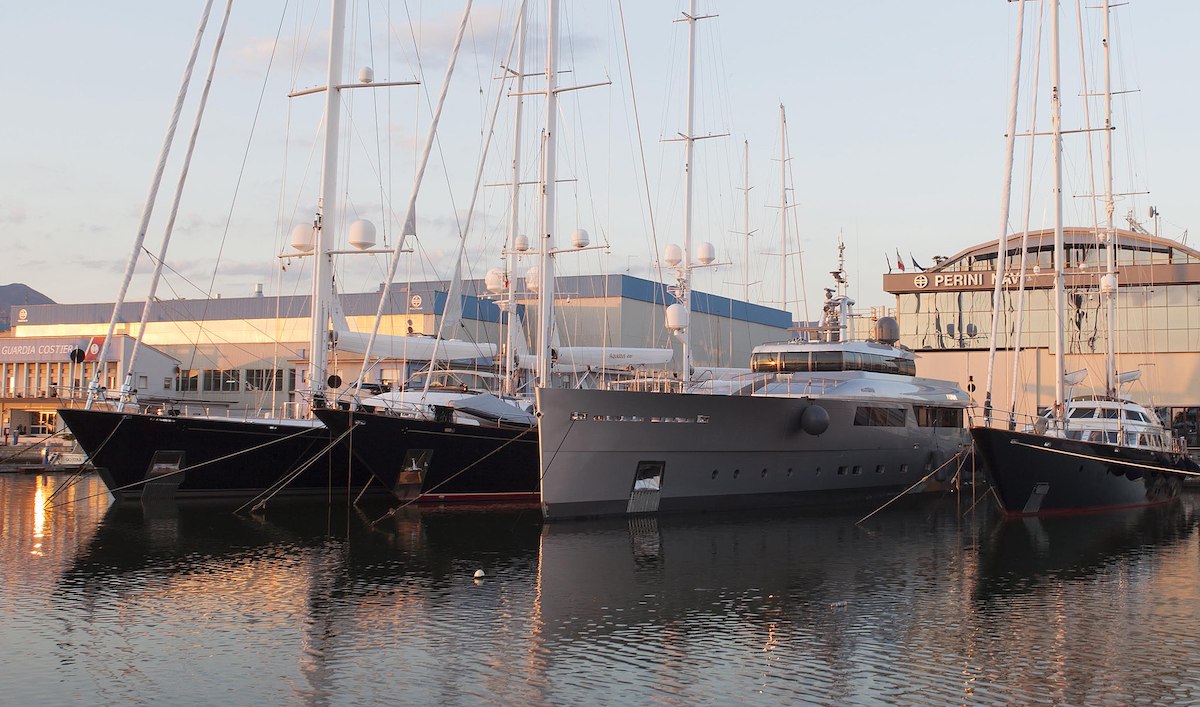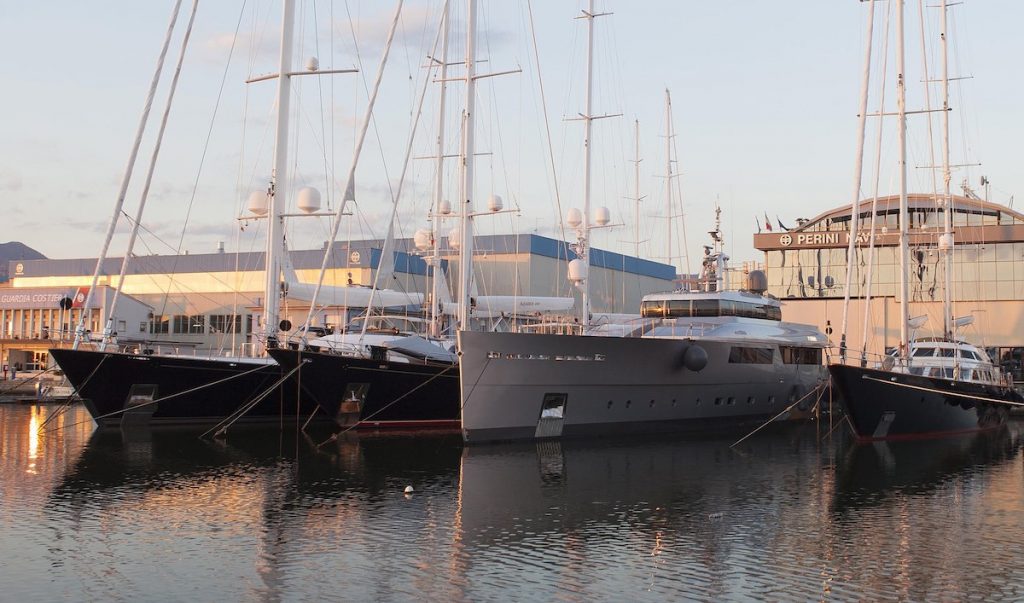 After its initial two years dedicated to art, the catamaran will be open for charter.
"Perini Navi Art Explorer is an innovative project on a technical, engineering and human level that represents a further milestone made possible by the continuous stylistic and technological research as well as the professionalism of the entire team that realized the project," comments Giovanni Costantino, Founder & CEO of The Italian Sea Group. " A work that demonstrates our ability to be protagonists also in the large sailing segment, as well as pioneers of cutting-edge solutions aimed at significantly reducing the environmental impact of yachts. Art Explorer is the result of continuous investment in the study and research of systems to reduce emissions and contribute to improving air quality and the health of our seas. A little over a year after the acquisition of Perini Navi and the launch of the new "Genesis" fleet, The Italian Sea Group confirms Perini Navi's ultra-high-level positioning as a world player in large sailing yachts".
Three more Perini Navi yachts are currently under construction: a 60-meter ketch with naval architecture by Ron Holland and exterior and interior design by French architect Rémi Tessier, due for delivery at the end of 2024; a 56-meter ketch with naval architecture and exterior design by Malcolm McKeon and interior design by Winch Design, due for delivery in July 2025; and a 47-meter sloop, design by Centro Stile TISG, due for delivery in 2025.