Rossinavi took part in the Monaco Yacht Show with its latest additions that mark a significant step forward in the path of sustainable innovation undertaken by the shipyard.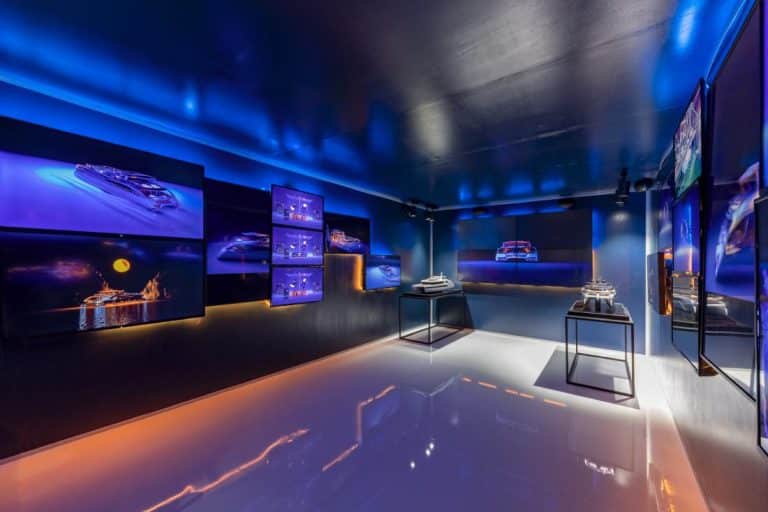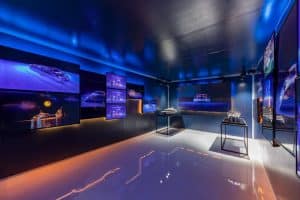 Visitors had the opportunity to appreciate the Italian shipyard's constant research and development advances, fully immersing themselves in the technology behind BlueE and the study of different marine implementation models that have led to the birth of Sea Cat and Oneiric, the new family of electric and sustainable catamarans that represent Rossinavi's innovation at its best.
In a booth that was a mix of the creativity of a street artist, who hand-drew the lines, and the technology of dynamic screens, Rossinavi first presented the technology encapsulated in their recently launched BluE philosophy, the result of their exploration into sustainable yachting.
Originally presented in June during the Salone Internazionale del Mobile in Milan with an immersive installation reminiscent of an underwater experience, BluE's main vision and inspiration is phytoplankton. Composed of microscopic marine algae that have the ability to produce oxygen during photosynthesis and convert sunlight into energy for their survival, phytoplankton, and its ability to accumulate energy during the day and release it at night, was the inspiration behind SeaCat and Oneiric.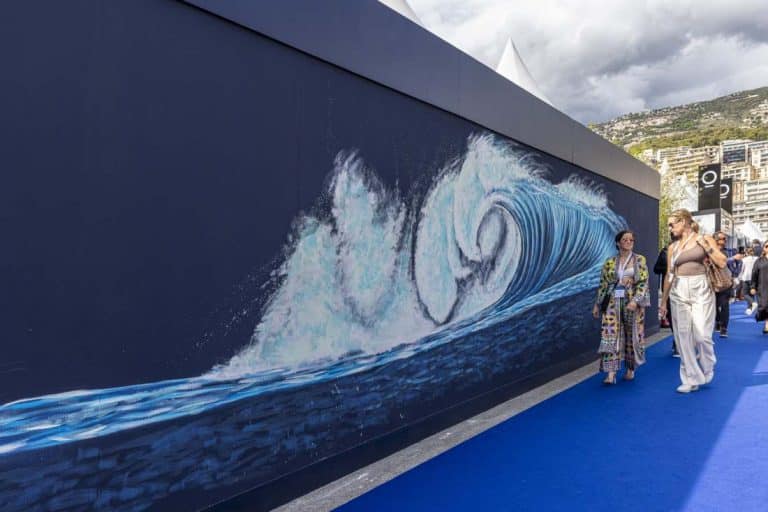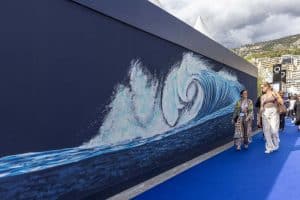 In the same way, this line of catamarans is designed to absorb sunlight during daylight hours and transform it into clean energy, exploiting the capabilities of the photovoltaic system. But that's not all: everything in the superyachts is designed to be 100% sustainable, such as the hull- a catamaran- an excellent compromise between movement and stability, with high efficiency and low friction when coming into contact with water.
Three levels of solar panels, perfectly integrated into the design, then allow for 100% electric sailing on day trips, and over 80% of the trip in all-electric mode on an Atlantic crossing: virtually a daydream where you are enveloped only by silence and the wonderful sound of the sea.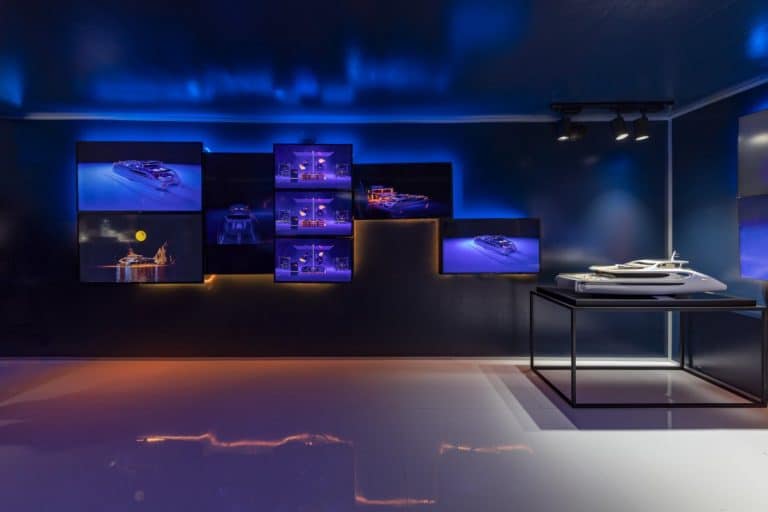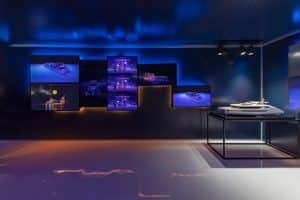 "This is something that goes beyond a project; in fact, earlier this year, Rossinavi carried out some tank tests on a scale model of a catamaran at the University of Gothenburg in Sweden, and the results were exciting: "Our efforts are currently focused on a new generation of boats" – says Federico Rossi, Rossinavi's Chief Operating Officer – and we were incredibly proud to see that the model we used in Gothenburg worked perfectly, staying within the range we had calculated".
The future is knocking at the doors, including those of Yachting, which is taking important steps. The Monaco Boat Show was indeed a landmark in this 2022 from the sustainability point of view, and Rossinavi certainly made it clear that the direction to follow is the green one and the protection of our seas: there is a long way to go, but it is always the first step that starts the journey.