The already existing Italian and English editions of Superyachts.News are now joined by two other publications, in Russian and Spanish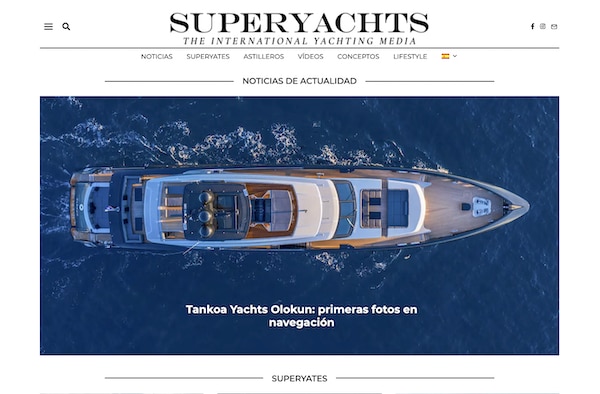 Superyachts.News widens its borders and becomes more and more global.The online magazine dedicated to the giants of the sea adds a Russian and Spanish edition to the already existing Italian and English ones. Two great innovations destined to further increase the number of readers, boat owners and yachting enthusiasts that, just over four months after its launch, already consider Superyachts.news as a reference point in the world of information concerning boats above 24 meters in length.
The proof of this success is the rapid rise of the sixth magazine by The International Yachting Media in the indexing charts, where Superyachts.News is stable in the first three places of the Web rankings of the various countries in the world.
"Thanks to this excellent feedback, clearly evidenced by the figures it expresses, Superyachts.News is calling into question the traditional paradigms of nautical information on superyachts", explains Luca D'Ambrosio, founder of The International Yachting Media.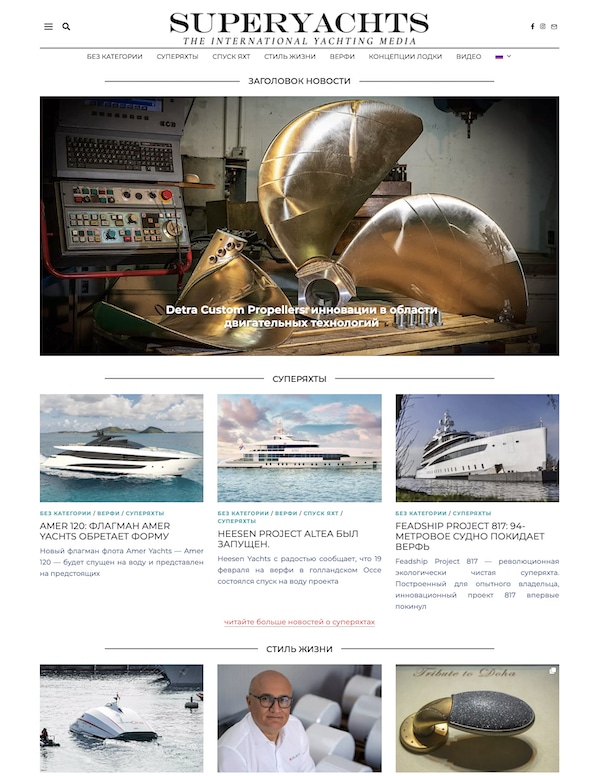 A dizzying climb, both in terms of clicks and approval rating, which could not fail to be followed by an expansion of the magazine itself which now, thanks to its new Russian and Spanish editions, looks at two very strong markets.
" Superyachts market has always paid special attention to Russia – continues Luca D'Ambrosio – The Cyrillic alphabet thus becomes part of the group of languages with which The International Yachting Media reaches its readers all over the world and will soon be included in the panel of languages which already populate the other magazines of our editorial group. Spanish, already existing in the other magazines, is the second most widespread language in the world. So, it goes without saying that Superyachts.News is now able to effectively address the boat owners from the countries where this language is spoken".
The magazine, in fact, was created to meet a precise market need: readers were asking for a container specifically dedicated to the world of superyachts, capable of gathering, in a unique luxury showcase, articles, news and sea trials of all those boats that, starting from 24 meters, today reach and exceed 100 meters in length.
Superyachts.News brings the care and spectacularity of paper images to the Web, thanks to the use of glossy magazine graphic layout. The magazine is designed to offer a rich, pleasant and functional experience, made user-friendly by a technology that, initially created for smartphones, was subsequently adapted for desktop use. Superyachts. News thus takes off, also speaking Russian and Spanish. A success that knows no bounds.