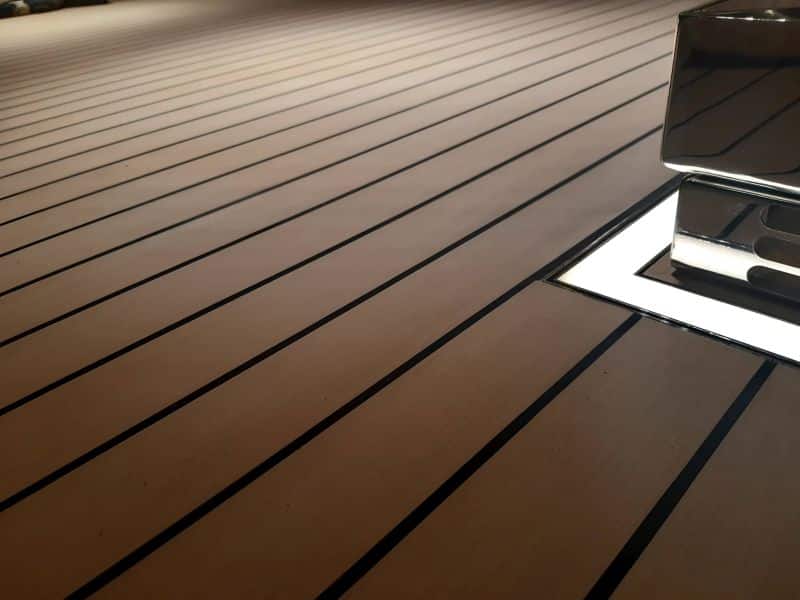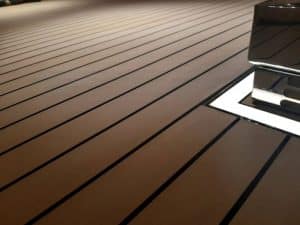 EcoDeck and it has been launched by the Italian Synteak Group, a leading company in the sector that, thanks to research and the evolution of materials, aims to make the 'old' natural teak forgotten in the decking of yachts and superyachts.
The need is, of course, to make up for the lack of natural resources that make classic teak increasingly difficult to find. With EcoDeck, 8mm thick and composed of high-tech engineered materials, Synteak Group aims to take deck performance and aesthetics to a new level.
Stronger, more durable, aesthetically perfect and with fewer design constraints, this material provides a beautiful and elegant surface that enhances the boat's magnificence through a truly luxurious look & feel. Furthermore, EcoDeck is also suitable for interior and wall-mounted use, as well as being an excellent solution for entirely replacing all wooden parts of the boat, even the most complexly shaped solid wood ones.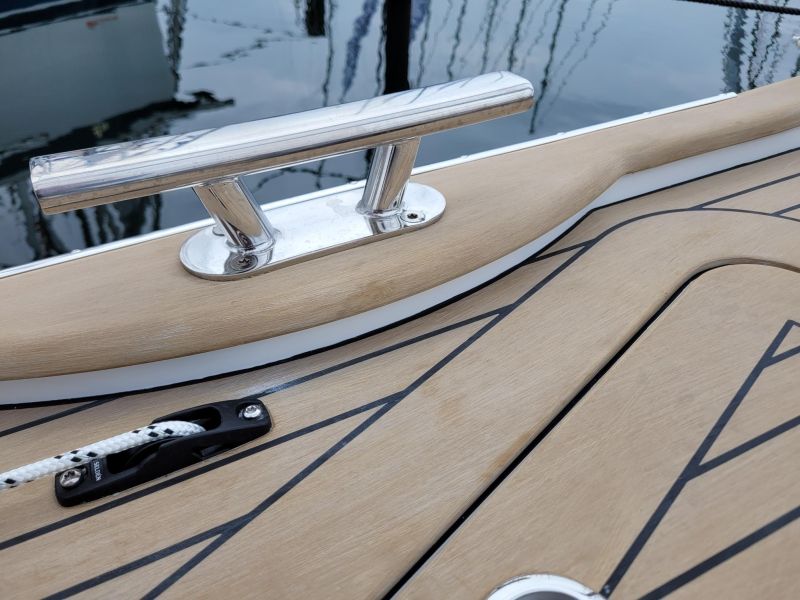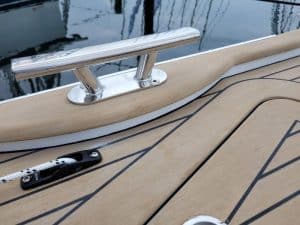 "Very soon all owners of the best yachts will want only EcoDeck; wood will be just a memory. – says Synteak CEO Francesco Martorelli – Many boat owners and shipyards have already embraced this change, especially in Northern Europe (where the product was born and has already been present for several years) and it is now also available from us, throughout Italy, thanks to Synteak's already present and consolidated network of professionals".
The product will also be viewable during the famous 'METS TRADE 2022' in Amsterdam from 15 to 17 November 2022, in the 'Superyacht Pavilion SYP' at booth 10.502.
"With this material we place ourselves at a very high level of the market, but this does not prohibit owners and manufacturers of smaller yachts from opting for this product," concludes Mr. Martorelli, "as already demonstrated by the adoption of EcoDeck by leading manufacturers such as Hallberg-Rassy for the sailing world".