The 61st Genoa Boat Show will be back from 16 to 21 September to amaze the recreational boating with over 1,000 boats on display. A great success that, as usual, will be covered by the six magazines of The International Yachting Media publishing group. This partnership is aimed at spreading, all over the world and in five languages, the great work carried out by Confindustria Nautica through our group's six all-digital publications and the now famous Boating News App.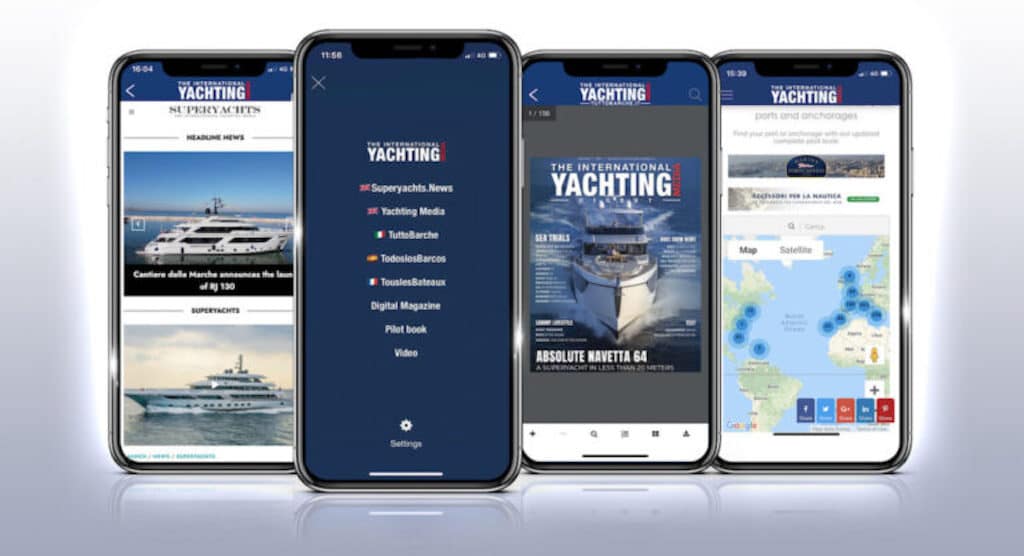 The International Yachting Media at the Genoa Boat Show
The International

Yachting Media is the leading publisher of nautical
information on a global scale and, on the occasion of the Genoa Boat Show, will also make use of the firepower of all its social channels with which it will further amplify its daily news coverage. Information production will also be conveyed through live participation in the scheduled events.
The International Yachting Media will have a permanent presence in the "Sailing World" pavilion, booth LY34. The International Yachting Media's goal is, without any false modesty, to raise the bar even higher, as it is already the world's most read multilingual marine publisher with over 900 thousand views per week.
The Genoa Boat Show, for its part, will be full of surprises for visitors with a thousand boats and just as many brands present. An entirely new layout. The improvements and structural renovations will also involve the city of Genoa, which will turn into the boating capital for the occasion. Maximum attention will be paid to health and safety, as access will be regulated by means of green pass. However, this will not diminish the desire to have a look around the quays and there will be plenty of choice. The idea is to "look at the boats and try them out at sea", because in the end that's what really matters.
The International Yachting Media wants to be in the field,  rather "at sea", especially for live boat tests. The goal, as said before, is to continue an informative mission with the primary aim of conveying the very best of world yachting. Talks, offshore trials, interviews with the CEOs of companies and shipyards, nautical tourism and even "face to face" encounters with skippers: because the true media centre of boating never stops. See you at the Genoa Boat Show!