Thermowell manufactures technologically advanced and 100% custom air conditioning systems to create the perfect temperature on your yacht and superyacht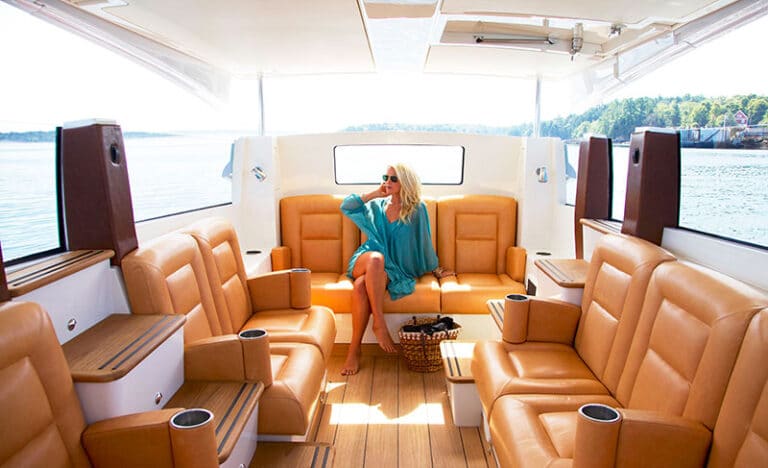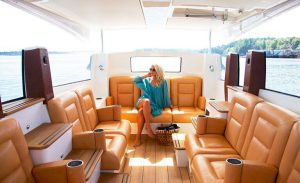 Well-being on board also passes through the ideal climate below deck and this is an aspect which boat owners significantly focus on. However, a proper indoor air-conditioning is not only an exclusive need of yacht and superyacht owners but, for over a decade, it has also been the mission of Thermowell, an Italian company specialized in the production of conditioning, ventilation and refrigeration systems for recreational boats and naval units.
A specialization born almost by chance but which has proved successful over time. " One day, my father Renato, owner of a company that dealt with air conditioning systems and a lifelong boating enthusiast, received a request from a friend who wanted to install an air conditioning system on his yacht –tells Mattia Napoli, Technical Sales Manager at Thermowell – Since then, after years spent in the field of civil, industrial and commercial plant engineering, my father specialized in the boating sector, starting to produce air conditioners for boats of all sizes, from registration-free boats to ships, passing through superyachts".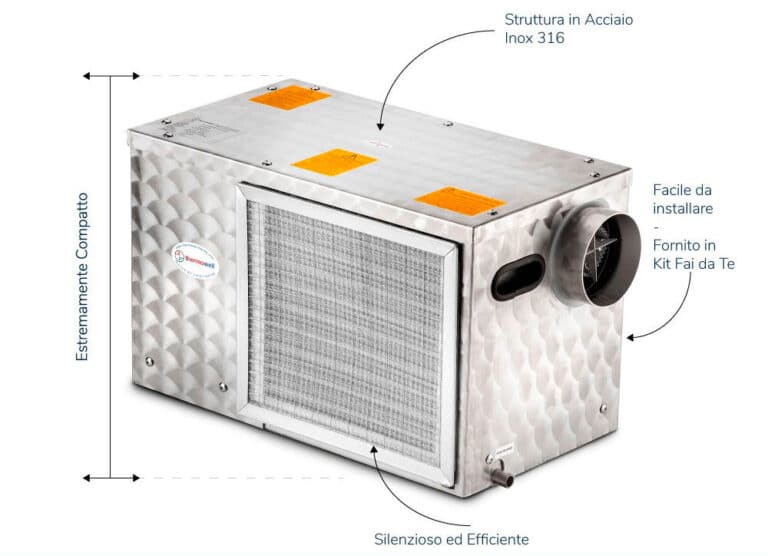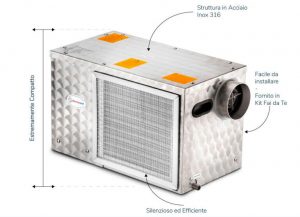 Thanks to a continuous technological research and the selection of high-quality raw materials, Thermowell Marine provides air-conditioning solutions based on three main concepts – innovation, technology and comfort – which are the main focus of all those who want reproduce the same climate they breathe at home on their yacht.
" Modern boat owners look for high-tech, silent and eco-friendly systems, capable of modulating consumption while minimizing ventilation noise and respecting the surrounding environment. In short, they look for the best – continues Mattia Napoli – Our company is constantly evolving to provide up-to-date air conditioning systems". 
Thermowell products are divided in two distinct segments: series production, which includes air-conditioning systems between 5,000 and 150,000 BTU/h; and custom production, with 100% custom-made solutions. Among the standard products, the IZY kit (picture above) stands out for its originality and easy installation. It is an innovative and exclusive marine air conditioner which allows a full Do It Yourself installation of an air conditioning system inside a boat. The sea water pump as well as all electric and electronic components are already installed inside the air conditioner, thus making the installation extremely quicker and easier than a traditional system.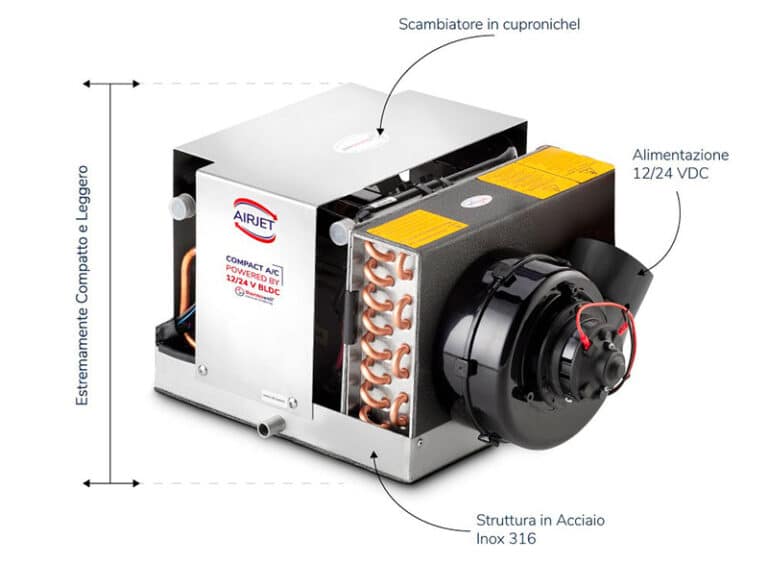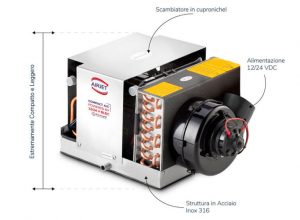 Another highly popular standard product is the AirJet12 air conditioner (picture above), an exclusive high-performance system directly powered in 12 or 24 V (direct current) from the battery bank of your boat, with a nominal cooling capacity of 8,800 Btu. The revolutionary system is the ideal option when at anchor, since it does not require the use of a generator or an inverter. Furthermore, the power directly supplied by the battery bank or a power supply capable of converting the current coming from the quay guarantees very low consumption.
As for the custom production, instead, "the owner that comes to us can ask for a turn-key solution entirely designed around his needs. Our clientele includes many shipyards and designers that can therefore choose the system that best suits their needs, starting with the calculation of the thermal loads of the various environments to be conditioned, the size of the grids and the air diffusion vents, the size of pipes and pumps, the calculation of electrical loads and the supply of three-dimensional drawings of the equipment to be installed to facilitate the design of the boat ".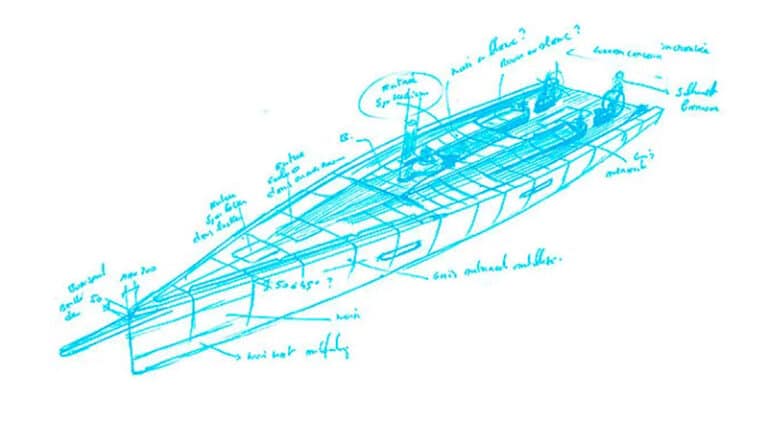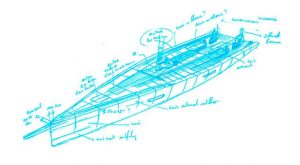 " We can intervene during both the design, construction or refitting phase of a boat. It is undeniable that the spaces available on a yacht are in any case smaller than those of an apartment: that's why designing a system side by side with the gestation of a boat is easier. Obviously, we also deal with systems overhauling, with intervations aimed at improving the air circulation or implementing special corrective measures for indoor sanitization".
Following the Covid emergency, in fact, Thermowell is developing a range of ionizers and UV-C rays that can be inserted in the air handling units (AHU) capable of purifying the air upstream: this is an application to be integrated into the air conditioning which, without taking additional space, sanitizes the spaces and will certainly be in great demand not only on board large ships, but also on yachts, superyachts or charter boats.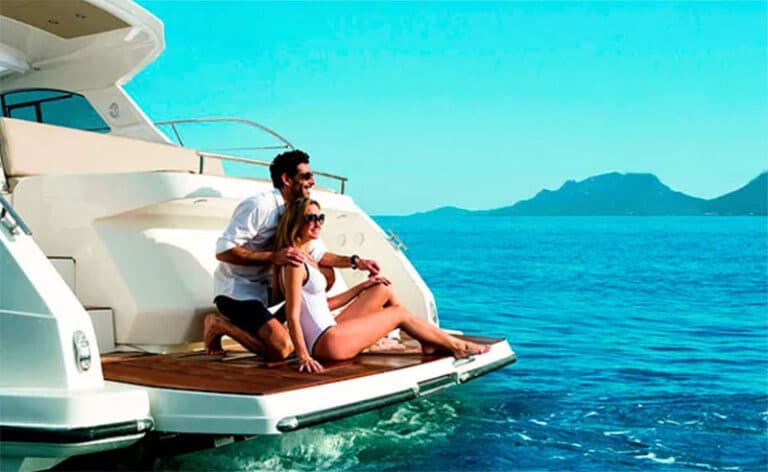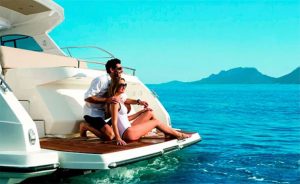 Thermowell is an internationally renowned Made in Italy brand. The foreign markets in which the company has been successfully opersting for years are the United Arab Emirates, Hungary, Spain, England, Holland, Germany, Malta, Slovenia, Greece, Cyprus, Croatia, Lebanon, Oman, Jordan, Poland, Turkey. and Egypt, "and now we want to establish ourselves in France, a country that holds two thirds of naval production in Europe". Therefore, a rapidly expanding reality that offers an extremely efficient after-sales service through a widespread and timely assistance network: if there is a problem, Thermowell intervenes by never leaving its customers alone, who can still count on easy-to-perform maintenance, even in total autonomy.
" What's well-being on board? It's knowing that your air-conditioning system is easy to use, easy to maintain and that, in case of problems, you can rely on an omnipresent company – concludes Mattia Napoli – We at Thermowell are always there ".