Amer Steel 41M Explorer: at the Monaco Yacht Show Amer Yachts presents a new design which is a mix of luxury, technology and innovation.

Amer Yachts raises the bar in the segment of eco-friendly and emission-conscious sustainable superyachts with the presentation of the new Amer Steel 41M Explorer at the last Monaco Yachts Show.
This new yacht, commissioned by its owner at the beginning of the year and with delivery planned for 2025, will represent a real concentration of innovation, technology and design. Tangible innovations are embodied in the design of a hull that will be built using innovative techniques and shapes. The yacht will be equipped with an advanced propulsion system, extremely silent and capable of noticeably reducing fuel consumption and emissions.
Also innovative is the system used for launching and recovering tenders, created to make all operations faster thanks to integrated cranes. The service boats will be housed in the centre of the yacht, in the foredeck well, which will also be able to hold two large ones.
Amer Steel 41M Explorer will be able to accommodate up to ten guests in the five cabins on board while eight berths have been provided for the crew.
The design of this superyacht has been entrusted to Luiz de Basto, who has designed a very sinuous and elegant line for both the exterior and interior.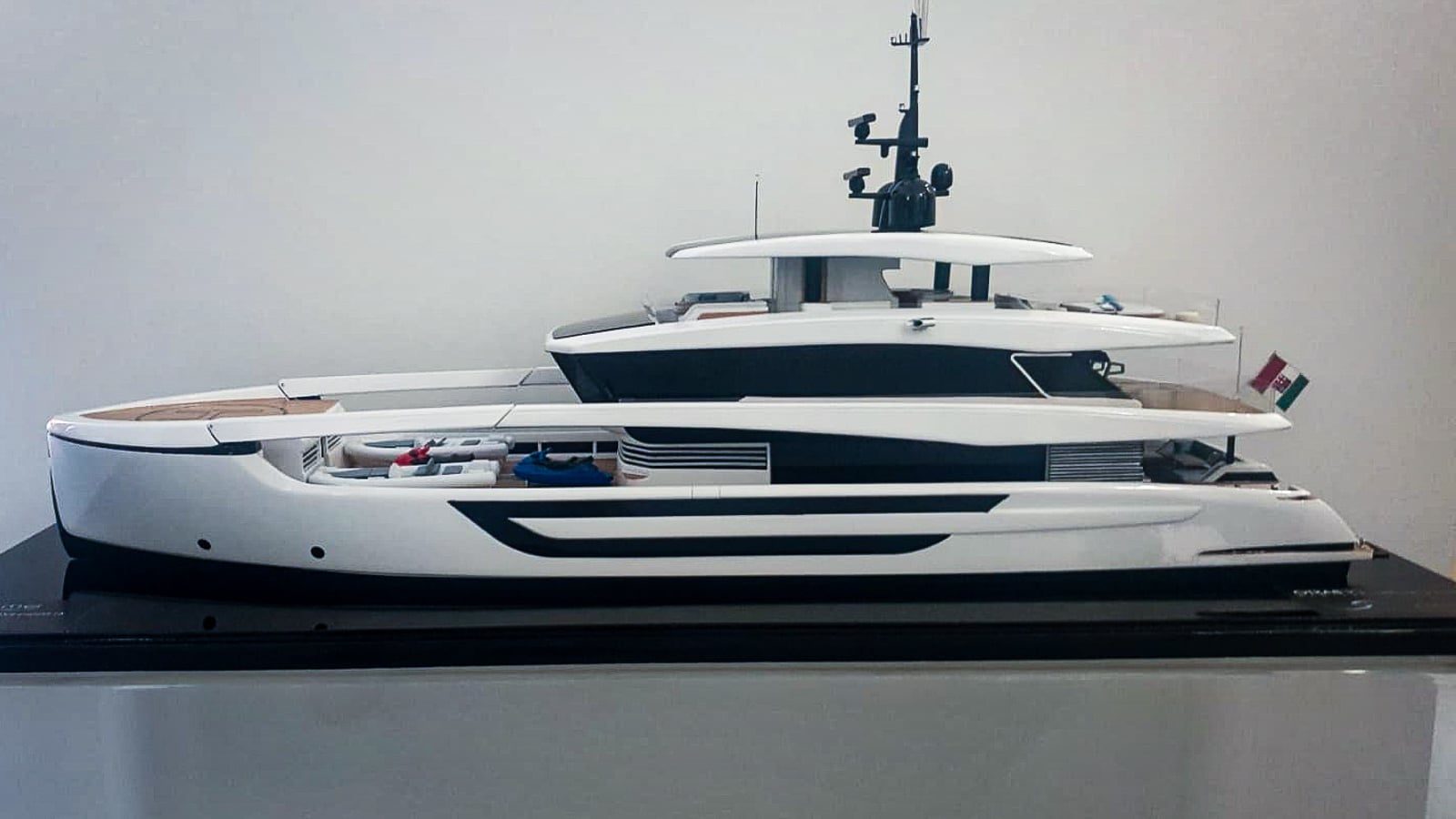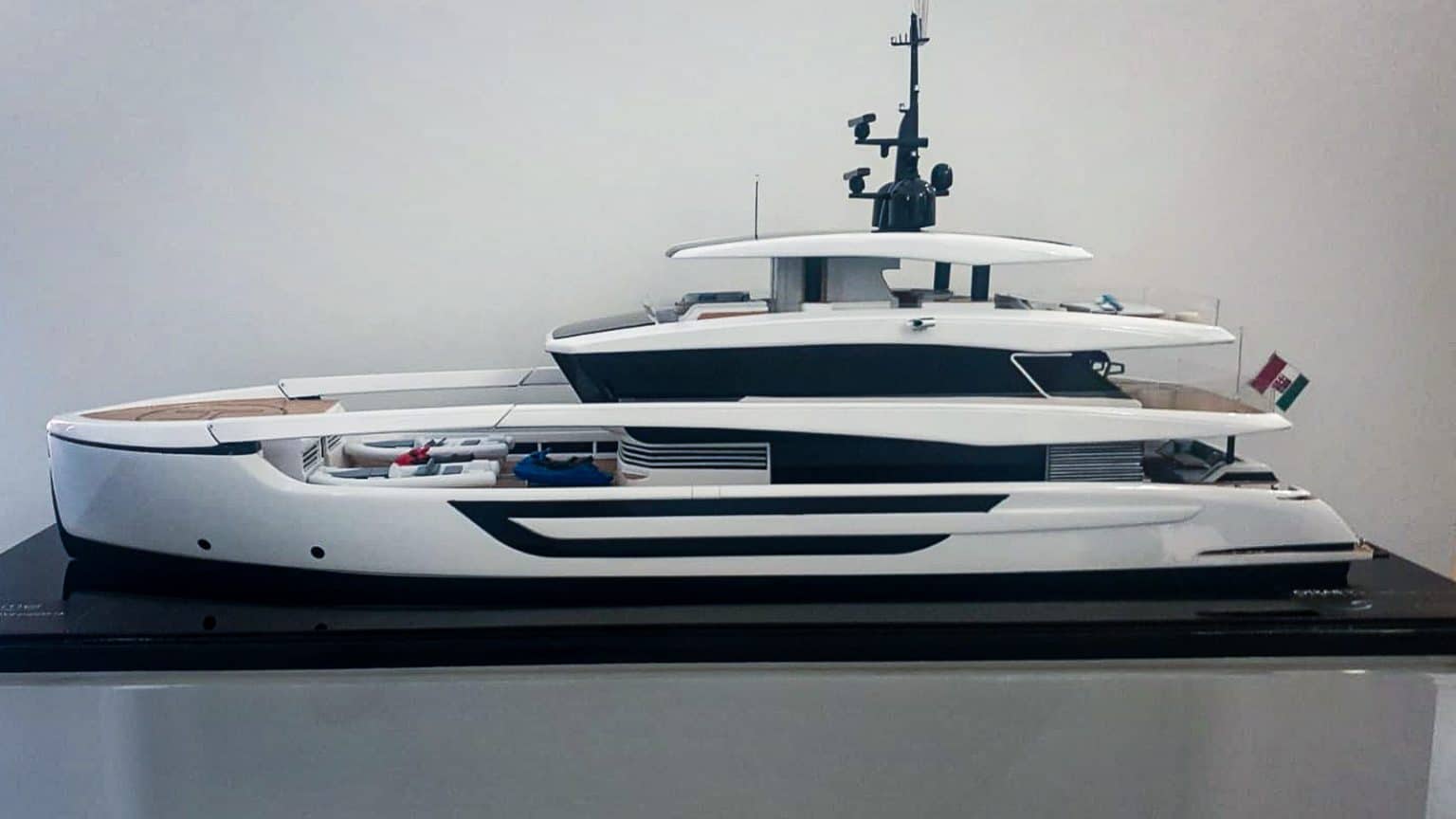 The decks will be walk-around for high-level liveability and comfort, even while under way; the Main Deck will feature large windows ensuring constant contact with the sea. The Lower Deck, on the other hand, will house a relaxation area in the stern and a helicopter landing strip in the bow. The Sun Deck will have two living/relaxing areas aft and forward.
On-board equipment apart, the clean and refined design is combined with impressive performance. Amer 41M Explorer will reach a top speed of 15 knots, with a range of 4,500 nautical miles at a cruising speed of 11 knots. The beam will be 9.7 metres and the draft only 2.2 metres.
The design, from naval architecture to executive engineering, has been commissioned to the Italian company Optima Design.