Baglietto: the historic Italian shipyard renews its team and presents the new T52
In a remote press conference, as usual at Covid times, and a very evocative YouTube video titled Baglietto Wave, Baglietto relaunches its historic brand through the inclusion of new professional figures that will contribute to make the Italian shipyard even more competitive in the constantly changing superyachts market, where new technologies and sustainable development play an increasingly important role.
This is the mission of the new Baglietto, which therefore embarks on a new project which, in early 2021, will lead to the merger of the two Gavio family's nautical brands: Baglietto and CCN. This absolutely important long-range investment confirms Gavio's passion and unchanged interest into the yachting sector.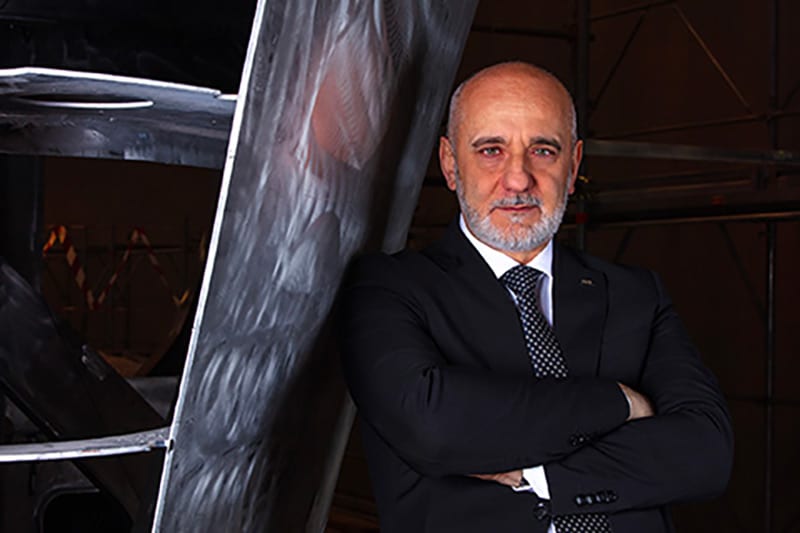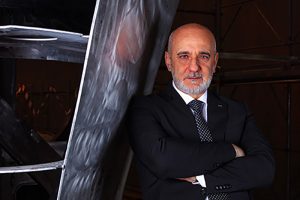 To pursue such an ambitious goal, the majority stakeholder has chosen a much-trusted person, 57-year-old Diego Michele Deprati, who will become Baglietto's new CEO.
Boasting a vast experience in the superyacht sector, Deprati had already led Baglietto through the brand acquisition and start-up by the Gavio Group, and then taken into his hands the relaunch of the CCN brand. His appointment to this new position was, therefore, a natural choice, ensuring "revolution and continuity" at the same time.
Deprati will be able to rely on an outstanding team at a national and international level: Fabio Ermetto will be the Chief Commercial Officer, Luca Ghirlanda will head Operations, and Guido Penco will be the Technical Director
56 years old, naval engineer and university teacher with over 40 years of experience in the industry, 21 of which spent at Baglietto, Mr. Penco has designed all the Baglietto yachts of the last 20 years. He is entrusted with the important task of guiding the Research & Development Department towards an eco-friendly approach which can make use of 100% hybrid propulsion options. Indeed, many new Baglietto models – including the ones from the most performing lines – will be fitted with standard hybrid propulsion.
The 20-year experience of Luca Ghirlanda, 42, has been gained at some of the most important Italian shipyards: first, Benetti, where he worked as Chief Archiect; then, Sanlorenzo, where he held the position of Megayacht Department Production Manager. Engineer Ghirlanda will supervise the excellent of the Baglietto product quality in every single production phase, in compliance with the deadlines and contractual deliveries laid down.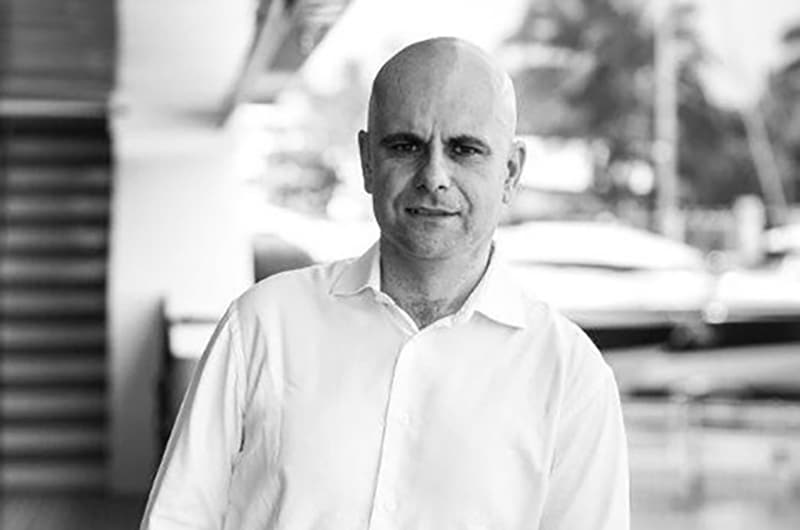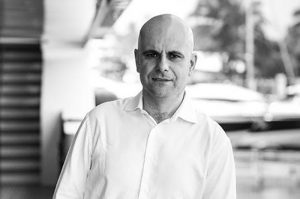 49-year-old Fabio Ermetto graduated in naval engineering in the Netherlands. He is a widely recognised and esteemed professional in international boating. He held important positions both in Italy – as CCO at Benetti, where he worked for 10 years, also as the Chairperson of Fraser Yachts – and abroad, where, for 7 years, he was Heesen's Sales & Marketing Director. In 2017 he became Camper&Nicholsons' CCO.
"I am very much looking forward to this new challenge – was the new CCO's statement – Baglietto is a brand that needs no introduction, its history speaks for itself, and I can only be honoured by the trust the Company has placed in me. Our development plans are ambitious, and I am ready to contribute to the growth of this iconic brand".
Fabio Ermetto will have the task of developing a new product range with the aim of confirming the brand among the most advanced ones in terms of innovation and technology. Baglietto official designer Francesco Paszkowski, who has been interpreting the unique soul and style of the brand since over 20 years, will accompany the shipyard in this path.
In addition to the Baglietto T52 (Tline), also the Fast and Superfast performing lines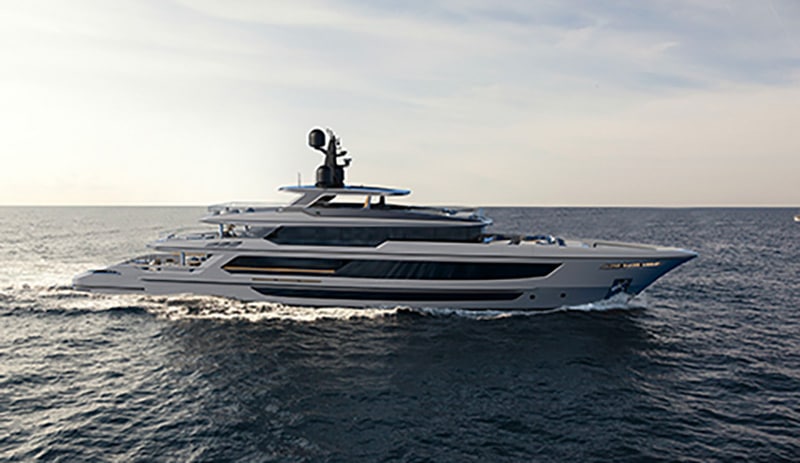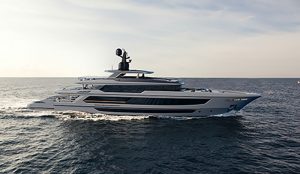 The brand will be represented by 3 lines: a more "traditional" displacement line (TLine), and two lines of fast, high-performing, extremely innovative yachts (Fast and Superfast).
The displacement TLine, in steel and aluminium, will include models ranging between 52 m and 65 m in length. The shipyard has already sold the first Baglietto T52 unit, and a second one is currently being built on speculation and expected to be ready for delivery in spring 2023.
The Baglietto T52 is a yacht that draws inspiration from Baglietto's tradition – preserving its most classical stylistic features – but reinterprets it in a modern, contemporary key.
In particular, this vessel – below 500 GT – is characterised by significant design innovations both forward and aft. The stern has been completely restyled and is now open, with a beach club on 3 different levels.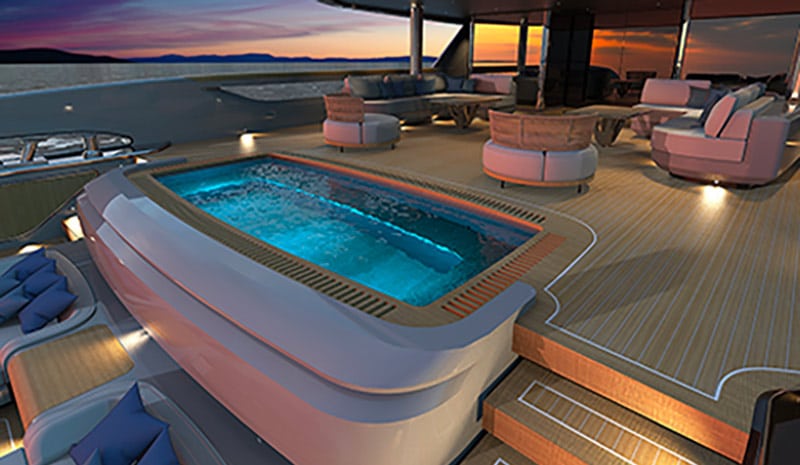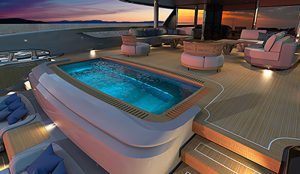 The large pool can be "hidden" by an original up/down moving flooring system. Inside, the floor-to-ceiling glazing of the salon ensures a constant contact with the sea even when living indoors. Definitely worth a special mention is the sky lounge on the upper deck, which can be opened on 3 sides, leaving the windows completely concealed.
At the bow, a retractable ladder directly connects the sun deck and the upper deck, making the latter a natural extension of the former. The yacht will be equipped with a standard hybrid propulsion system that will allow to choose a more efficient navigation mode, reducing both costs and environmental impact.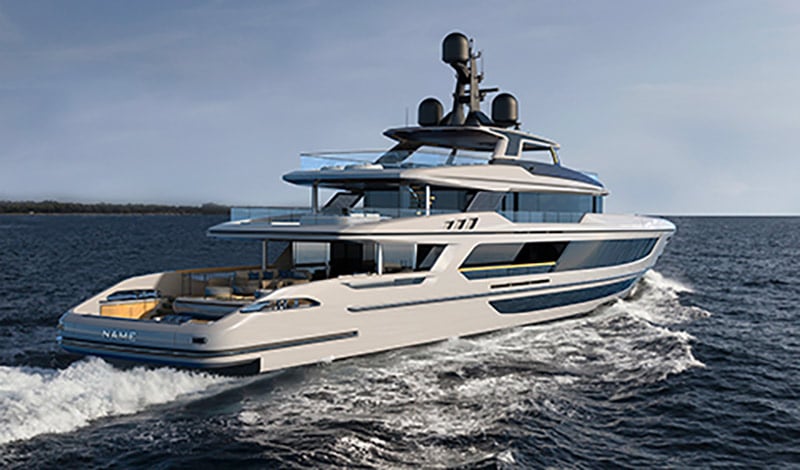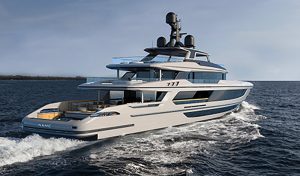 When cruising in electrical diesel mode, the T52 will have a range of up to 7,600 nm, and will be able to remain at anchor up to 10 hours relying on the batteries only. Her two MTU 16V2000M86 engines, however, will also allow her to reach quite an impressive maximum speed of 17 knots and a range of 3,600 nm in traditional navigation mode.
The FAST and SUPERFAST aluminium lines include models between 40 m and 50 m in length. A 48 m FAST and a 50 m SUPERFAST units, the latter fitted with a water-jet propulsion system, are currently at an advanced design stage. Both models will be below 500 GT.
At a challenging historical time like the one we are going through right now, Baglietto has launched 4 units between 37 m and 54 m over the last 6 months. All were fully-custom projects with new, innovative platforms. Two contracts were also signed, one for a 42 m FAST aluminium yacht – also pencilled by Francesco Paszkowski Design – and one for the first 52 m steel & aluminium TLine yacht. Both vessels will be built for European owners.