CMC Marine finds an important partner in the Saim group to attack Middle Eastern markets with its Waveless electronic stabilizer.

When excellence meets excellence there is (always) a cheerful handshake behind it: and it is with the symbolic photograph of this fraternal gesture that CMC Marine announces its partnership with SAIM Group, which will soon be distributing the Waveless ultra-compact stabilization system throughout Italy, San Marino and the six Arab member states of the Gulf Cooperation Council: Saudi Arabia, Bahrain, United Arab Emirates, Kuwait, Oman and Qatar.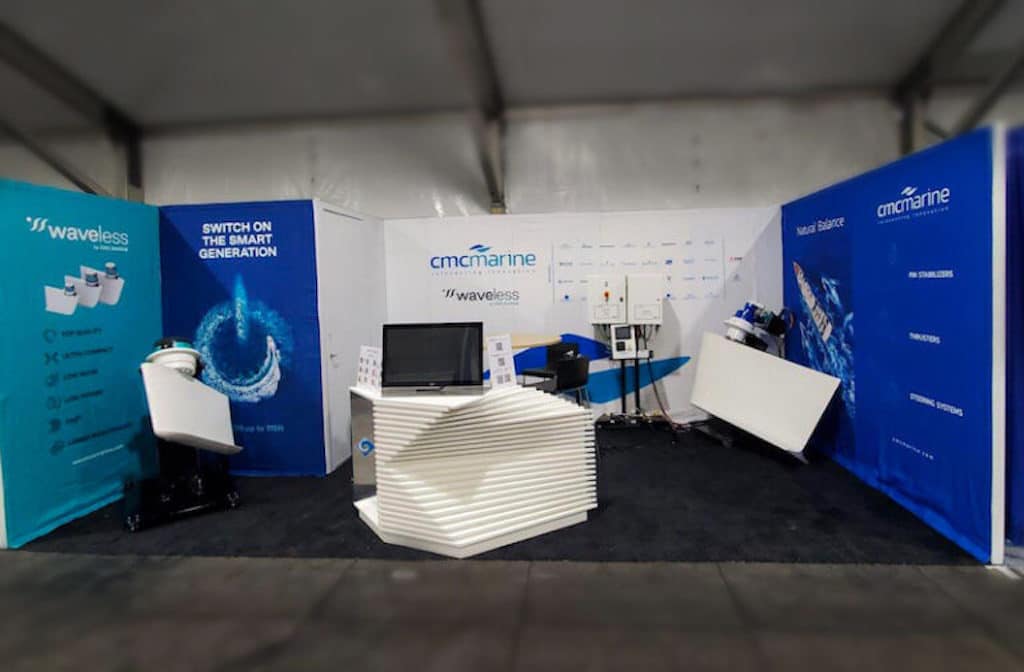 Excellencies that come together since CMC Marine can boast more than one success story, first and foremost the Stabilis Electra range, «the only stabilisation system in the world with electrical rather than hydraulic actuation» that won the prestigious Dame Award for technological innovation in the global nautical sector in 2011. While SAIM Marine, headquartered in Buccinasco (Milan) is getting bigger and bigger: fresh from the recent celebrations of its 70th year of business that recounts successes thanks to a network of 100 dealers, three branches, and a strong international operation, serving and assisting "the most prestigious shipyards" in the high-tech engine and components segment.
CMC Marine therefore continues to expand the distribution range of its Waveless product, which has become a key player in the nautical market thanks to its ability to significantly reduce the roll and pitch of yachts. The Waveless range has a number of different models of electric stabilizers and was world premiered at the Cannes Yachting Festival two years ago.
" The Waveless system of ultra-compact state-of-the-art fin stablizers by CMC Marine, launched on the market in 2019, has met with greater than expected success on boats over 12 metres LOA in many countries worldwide – including the UK, Italy, Netherlands, Spain and Turkey, Hong Kong, Philippines and Australia – and interest continues to rise in Middle Eastern markets". So the partnership between the two big players in the nautical sector makes sense by exploiting the synergies between them. The partnership will be operational in time for the upcoming Genoa Boat Show from September 16 to 21, 2021. It joins "a long list of agreements signed in recent months" by the Cascina-based company.
In the cover photo from left: Marco Donà, CEO and vice president of SAIM; Alessandro Cappiello, CEO of CMC Marine and Massimo Donà, President of SAIM.