Last year, at Cannes Yachting Festival, it was love at first sight: shipyards, crews, boat owners and yachting professionals were all "seduced" by Waveless, the new electric ultra-compact stabilizers by CMC Marine, designed for yachts from 12 to 40 meters in length.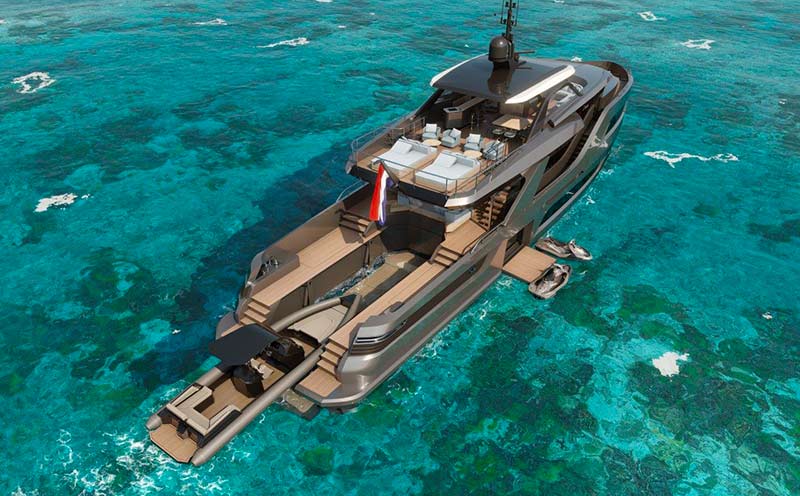 Among these admirers, there is also the Dutch  Holterman Shipyard, which has unveiled the details of the new 32-meter X-Treme X-105, which is scheduled to be delivered in 2021.
The X-105, in fact, is equipped with Waveless, a technologically very advanced product that uses the same technology as CMC Marine Stabilis Electra fins, now reformatted for a smaller machine.
All CMC Marine fins are treated with antifouling paint so they do not deteriorate in water and designed for larger yachts.
Argo, the steering and stabilizer fin control system
The Holterman Shipyard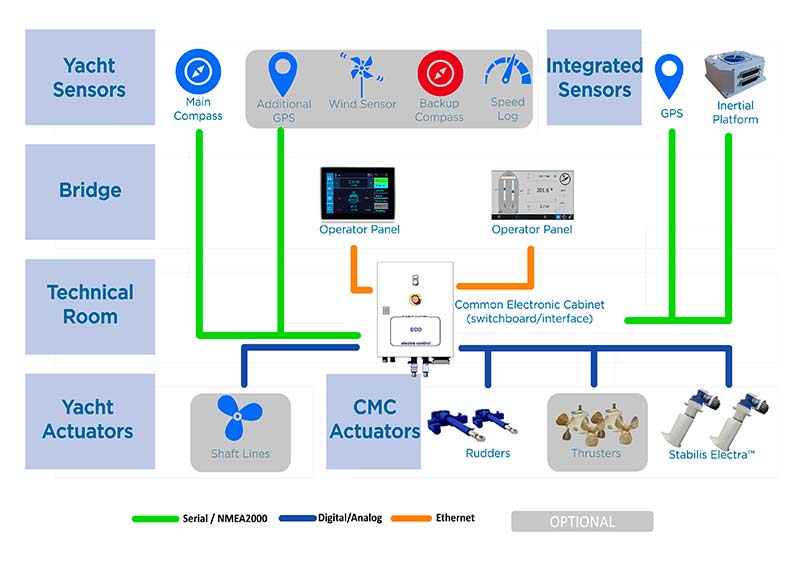 X-105 will have four Waveless STAB fins but the Dutch shipyard embraced CMC Marine technologies in full since the yacht will also be equipped with Argo, the world's first new integrated steering and stabilizer fin control system, and Directa 120, the fully electric steering gear system, both designed and manufactured by the Italian company.
Sam Crockford, Managing Director at CMC Marine UK, is excited about this project " because not only the X-105 has a stunning design but she also highlights the engineering and innovative strengths of CMC Marine. The aft section of the X-105 – Mr. Crockford continues –  is essentially a catamaran hull form with unique port and starboard engine rooms to accommodate the tender and the pool.
This configuration greatly limited the space available for the stabilisers and steering gear as well as the ability to cross-connect the systems. CMC Marine's unique Directa 120 electrical steering solution, which eliminates all of the complex hydraulics, was a perfect fit. The X-105 will truly be a compact yacht packed with a wealth of engineering from CMC Marine."
CMC Marine Waveless, an excellent set
For the stabilisers, CMC Marine worked closely with Holterman to study the owner's comfort requirements.
The most performing solution was a 4 fin one based around the newly launched Waveless STAB series of stabilisers  with a combination of 2 of the smaller STAB 25 at the rear and 2 of the larger STAB 40's forward.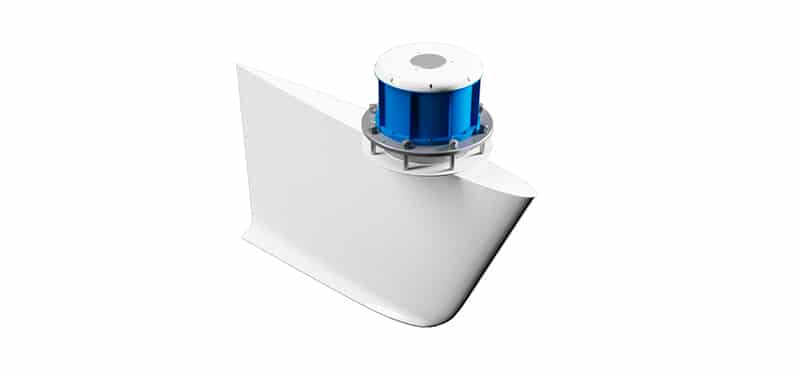 STAB technology was combined with Argo, the highly advanced system that ntegrates the controls of the steering with the stabilisers to further enhance directional stability, reducing the risk of broaching and maintain higher course directionality. The X-105 is preparing for the debut in grand style, with the best of CMC Marine technology.