The Co-Living project, strongly supported by the CreditAccess India NV, has fascinated and involved us from the beginning.
Here are the three key points of the project:
1. The social aspect of sustainable development of the big Asian urban centres, where the current decentralization forces workers and students to a life without sociality and with no possibility of a future vision of family development.
2. The functionality aspect based on the exploitation of minimal living spaces and the interrelation of spaces with clear and distinct functions, which have so much to do with our usual design theme and our modus operandi.
3. The creation, in synergy with an artist to whom I am emotionally very attached, of a shell endowed with a plasticity not end in itself but the result of an expressive ability and strong artistic thought that has intrinsically been able to change and become three-dimensional
The idea of creating a synergistic environment for a new start, dedicated to young students and workers of the populous Indian urban centres, gave us the opportunity to try to imagine a post-pandemic future in which it is possible, or rather vital, that they live together again, in the social and cultural exchange necessary to improve their knowledge, expectations and visions of a future life.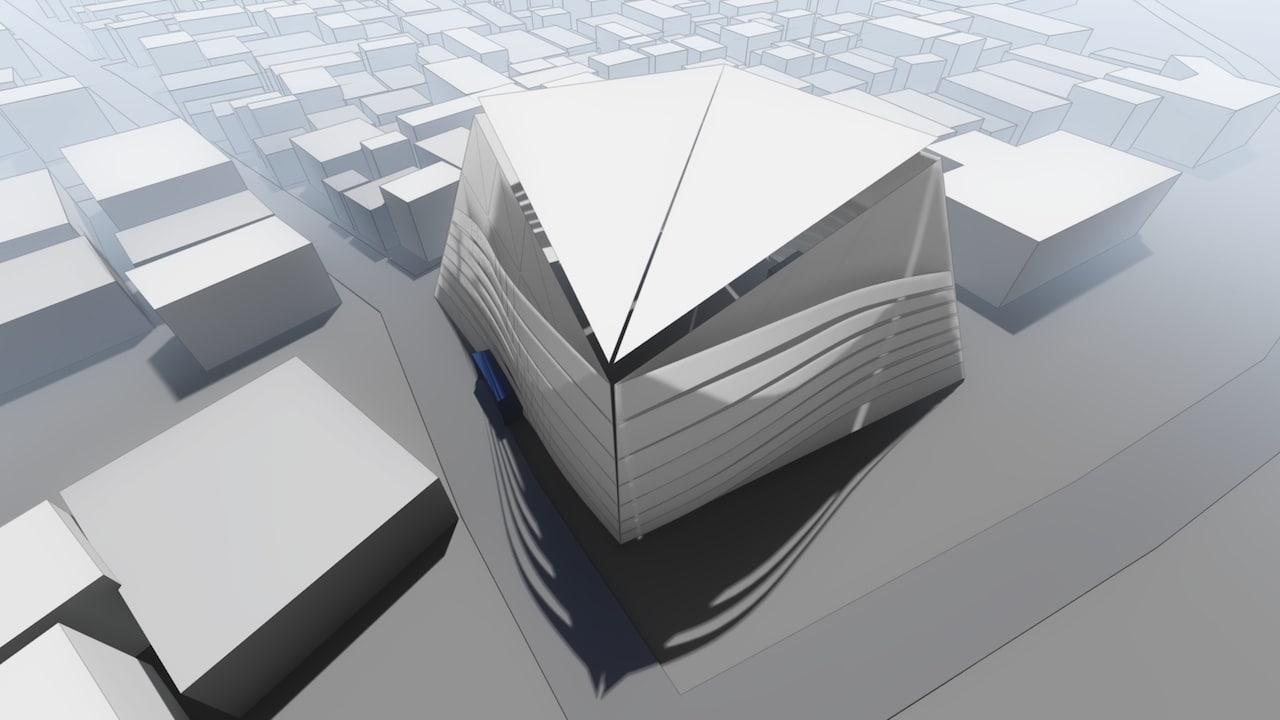 The Co-Living centre, made with requirements of mobility and flexibility using the 40′ container as a basic element, can be adapted to different needs and different modularity.
From the technical point of view, it is born on the bases of experiences, particularly northern European ones, but has been developed to achieve new internal functionalities related above all to its location and its connection with the territory.
A common living space, almost a self-sufficient "bubble" to promote exchanges, contacts and a possible greater dignity in the relationship with the working reality of these megacities.
Externally, it features a shell, inspired by the contemporary artist Silva Cavalli Felci's work "Orpheus".  It develops three-dimensionally to fulfil both the formal aspect of catalyst, and the functional one of a screen to solar radiation in a joint research for internal air conditioning optimization.
The internal housing functions, divided into private spaces created inside the containers, are at the same time the basic structure and main element of the realization. They are contour to common areas that spring from the ground with a large common lounge and raise up to a tower equipped with gyms, kitchen areas, refectory and laundry areas, to reach a furnished roof terrace focused on socializing.