A forum aimed at elevating human potential and creating new boating perceptions, embracing an holistic style for healthier yachting.
The second edition of the sold-out Experiential Yachting Forum 2023 was held on March 2- 3 in Dubai during the international boat show.
More than 130 participants,including speakers, partners, and visionaries gathered to discuss inspiring topics, looking at yachting from a different perspective: one that sees the multifunctional yacht as the solution of the future, integrating different sectors (healthcare, fashion, real estate, etc…) to the boating one, to have a healthier and more sustainable human experience of being on a boat.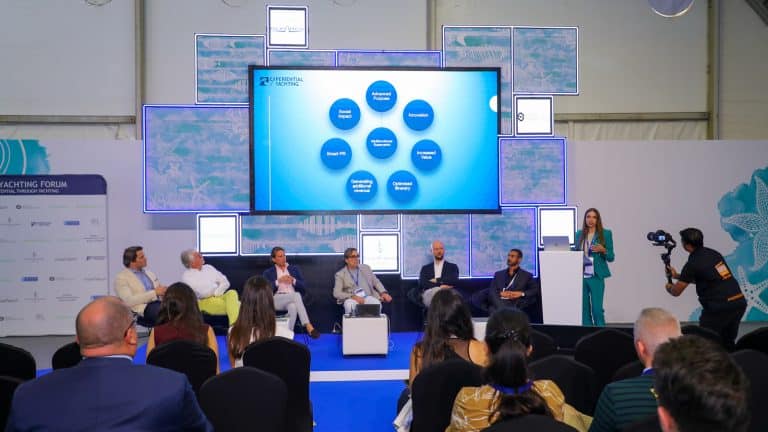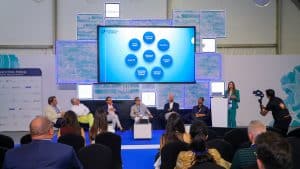 How is this achieved? Experiential Yachting 2023 has introduced a new concept: multifunctional Superyachts, i.e., luxury yachts that are true extensions of businesses or institutions. The goal of this new view is to create innovative connections and bring a new type of service to the public. This is also a new way to strengthen established brands by offering a wide range of features and multi-purpose facilities and in this way breaking the industry patterns used to date.
During the Forum, the new concept of Holistic Yachting was also presented, which is an approach that combines elements of longevity, preventive health care, eco-responsible technologies, innovation, and social interactions to boat living. To make this new vision of yachting come to fruition, a collaboration was presented between Experiential Yachting and AERA.HealthExperiential Yachting and AERA.Health, which together, aim to provide the industry with essential solutions, where the available projects and packages will serve to concretely upgrade or transform the yacht with appropriate equipment and services for a healthier lifestyle on board..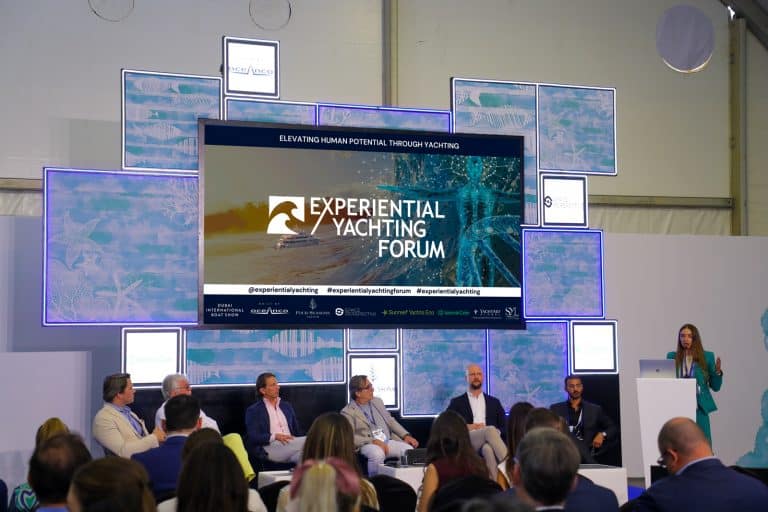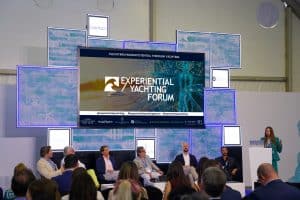 "Pertanto, dobbiamo ripensare e implementare nuovi modelli di business e una nuova filosofia di yachting". says Maria Alekseenko Magan, founder of Experiential Yachting."Whether you are interested in longevity and preventive healthcare, remote education for your children, or simply want to engage your target through commercial operations at sea, using a yacht goes far beyond the usual vacation, relaxation or exploration. Today, together with visionaries from different sectors, Experiential Yachting redefines yachting by changing the function of the yacht. The common goal," she concludes, "is nothing less than to elevate human potential and open a new chapter and a new world at sea."
Another moment that particularly impressed spectators at Experiential Yachting 2023 was the presentation of the results of the neuroscientific experiment of "Meditation on a Jet Ski." The experiment, carried out last year, involves Maria Alekseenko Magan's Experiential Yachting in collaboration with Claudia Batt's Monaco Capital of Advanced Yachting, and found how the rolling of sea waves affects brainwaves during meditation aboard a small jet ski at sea compared to the same meditation technique performed on land.
With 23 volunteers and 3 pilot participants, Julian Amengual Researcher in Neuroscience and Data Scientist and Patrick Cosson, Researcher in Cognitive and Behavioral Neuroscience analyzed the data one year after the start of the experiment. "In conclusion – Julian Amengual explains – there was clear evidence of the higher behavioral benefits and enhancement of physiological correlates of well-being after performing meditation at the sea compared to meditation performed on land. "We truly believe that these results open a novel venue to conceive holistic experiences in yachting from which users could highly benefit" .
The forum's innovative format has also been very successful in its second edition, and it is opening up the yachting world, and the industry's outlook in general, to new perspectives and different points of view that had not been considered until now, as Maria Alekseenko Magan, founder of Experiential Yachting, also says:
"This forum was created with a mission to elevate human potential through yachting and to change the perception of yachting by identifying a new niche for Multifunctional Superyachts and introducing the Holistic yachting approach for healthier yachting operations and lifestyle".