First public appearance for the new Dutch superyacht Feadship Project 822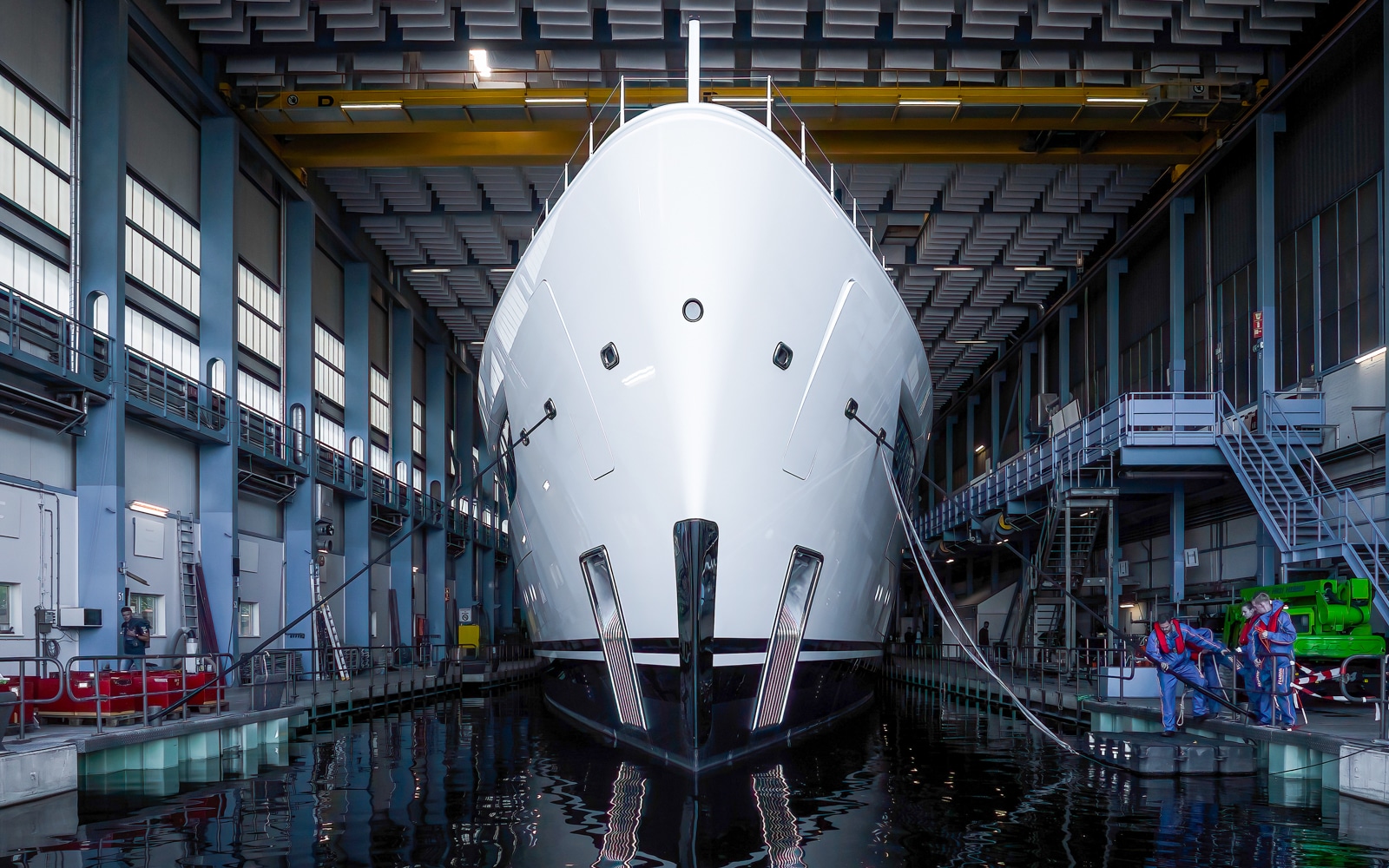 The new immense 75.50-meter superyachts Feadship Project 822 is about to be completed at the Dutch shipyard that specializes in building huge fully customizable vessels.
Spotted in all its entirety and majesty was the hull of Feadship's latest addition, Project 822, which had not been heard from since September 2021 when the bare metal structure entered the Shipyard for assembly. Since then, Feadship's secrecy has been exemplary; no one has been able to follow the progress of the work, shrouding this yacht more and more in mystery.
Now, ready to be tested and launched, Project 822 has emerged from dry dock at the Royal Van Lent shipyard onKaag Island,marking the third major launch of 2023, following the acclaimed 67.4-meter Feadship SIBELLE in March and the impressive 84.2-meter OBSIDIAN unveiled in April.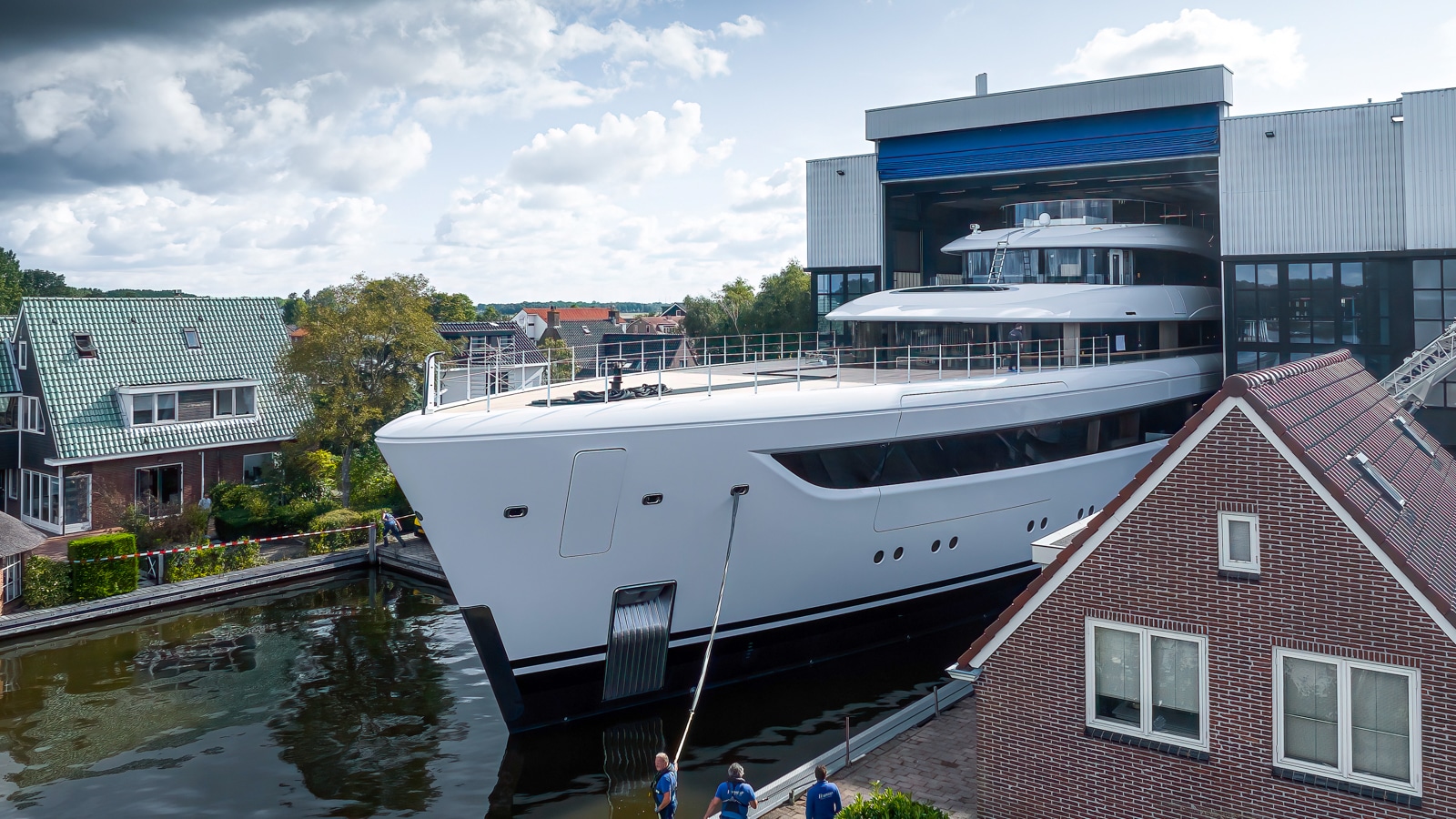 Project 822 is scheduled for delivery by the end of the year, and more details will be revealed by the Shipyard itself over the next few weeks at the official launch. The exterior design is by British firm RWD, which also collaborated on the interior design, with Seattle-based interior design firm "Susan Young Interiors."
The naval architecture and engineering of the Feadship Project 822 yacht (where 822 is the hull number of the Royal Van Lent) is by the Dutch shipyard's own De Voogt Naval Architects. The steel and aluminum hull is 75.7 meters long overall and has a beam of 13.6 meters, the top deck has been mounted and the mast attached, and the boat will also be equipped with two shaftline engines.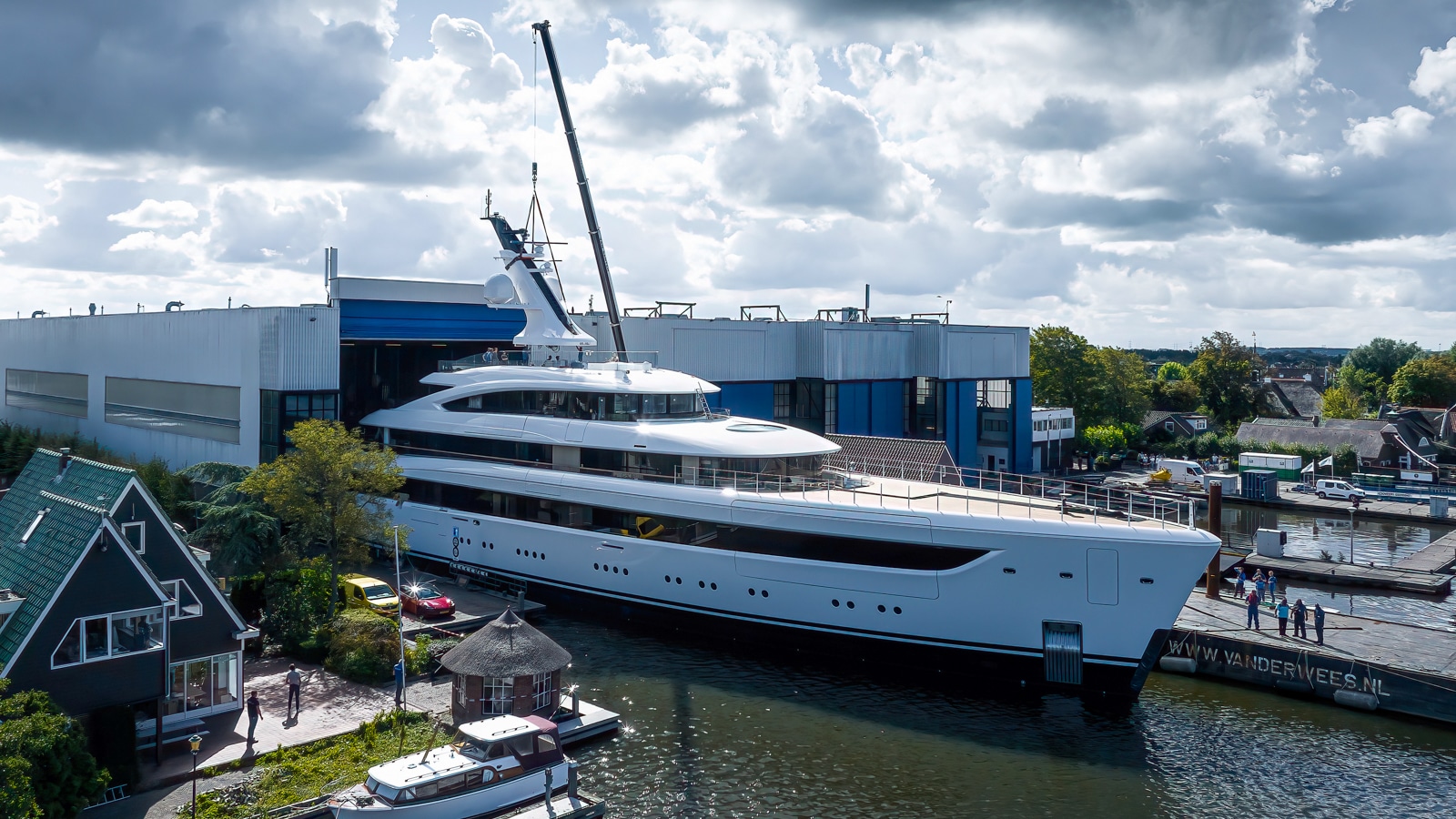 The launch of the hybrid superyacht Obsidian last April has for sure marked the future of the Dutch shipyard, which is pursuing its goal of producing large "carbon neutral" vessels by 2030.
Feadship, a company specializing in the creation of pure custom supeyachts and recognized as one of the world leaders in the industry, has been in business since 1949 but has much deeper roots reaching back nearly a century earlier.
With Project 822 another Feadship secret has been partially unvealed. While waiting to hear when this majestic and elegant superyacht will be launched we can appreciate its exterior design and the bespoke customizations that make this shipyard so special.