Ferretti Group was one of the undisputed protagonists at the Monaco Yacht Show, presenting the New Ancona Super Yacht Yard projects including the fantastic new 54-metre Riva, alongside a remarkable fleet featuring the two world premieres CRN M/Y RIO and Riva 130' Bellissima, plus Custom Line 140',
Also on show at the event were CRN M/Y CIAO, Custom Line Navetta 37 and Riva 110' Dolcevita, as well as Wally's innovative wallywind130 and wallywind150 projects.
"We come to Monaco more beautiful and solid than ever, or perhaps I should say as strong as steel, which is the main material used for the masterpieces built by our Super Yacht Yard in Ancona. Our investments in the large yachts segment are paying off handsomely and I'm pleased to announce the sale of two CRN yachts, one 85 metres in length and the other 70 metres," said Ferretti Group CEO Alberto Galassi. "We are the only yacht-building Group with a range spanning 8 to 90 metres and as a boat lover myself, I really do understand our owners' enthusiasm when they enter the Ferretti Group boutique. My own eyes light up too when I see our fleet."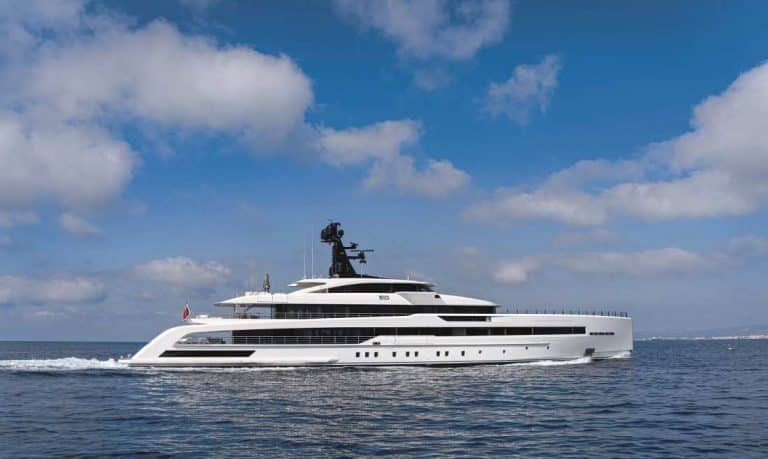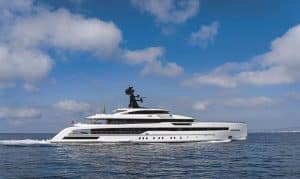 Ferretti Group is therefore constantly growing. The other main protagonist at the event is the Super Yacht Yard in Ancona. Covering almost 77 thousand square metres, the yard currently has 15 yachts under construction for the CRN, Riva, Pershing and Custom Line brands. The group has also announced the acquisition of two companies that are part of its supply chain: Masello Srl and Fratelli Canalicchio SpA.
The Super Yacht Yard of Ancona brought to Monaco CRN M/Y RIO, the new 62-metre yacht that the company itself defines as "the expression of an evolved and contemporary living concept in which comfort is taken to the next level by carefully selected details, with an alternation of precious materials and specially devised colour schemes".
But there was also great expectation for the other models on display, such as the Custom Line 140′, the largest yacht ever built by the brand and presented at the last edition of the Cannes Yachting Festival, and the world première Riva 130′ Bellissima, which in 40 metres sums up all the class, style and greatness of Riva Yachts. What better gift could there be on the occasion of the brand's 180th anniversary?
And then there were also 13 luxury partners that accompanied Ferretti Group throughout the Show, including Range Rover, Dolce and Gabbana (who sign the Group's uniforms), Lavazza, and many others.
In short, Ferretti Group was an absolute protagonist at the Monaco Show, but we are certain that other surprises will certainly come soon.