Filippetti Yacht, one of the shipyards that best represent the Made in Italy in the world, is celebrating its 10th anniversary these days. Capable of complex designs characterized by a very high customization level, the shipyard is run by Fausto Filippetti who, from the top of his 40-year experience, has accompanied us to discover his company.
Discovering Filippetti Yacht
Unique in every way, this shipyard starts to amaze the visitor even before crossing the threshold. Conceived and built specifically for the construction of big yachts, it evokes their shapes with a silhouette that leaves no doubts about its function.
Here, the construction of yachts is central and, unique in its kind, visible without filters from the outside. This unequivocally suggests a certain pride in being able to build flawless boats. The enormous central glass arcade, indeed, reveals a production that not only does not fear being visible but that, on the contrary, benefits from both the input of an enormous amount of light and the gaze of those who, in love and attentive, love to see a large yacht built to the perfection.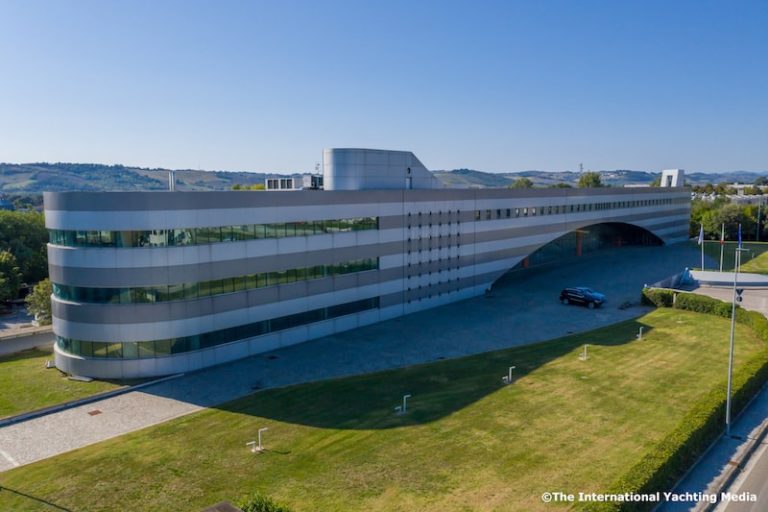 And there are many big yachts under production today. Placed side by side, they testify, better than any advertising, how boat owners from all around the world choose this shipyard for the construction of their own dreams.
More than 120 are the total meters of the 5 boats currently under production. The starting point is a 30-meter amazing superyacht that, completely custom, is scheduled to be launched in the next few months.
Then, there is a Navetta, another iconic Filippetti Yacht model which, as proof of the high level of reliability of these boats, was delivered to its Australian owner by sea with a 3,000-mile crossing from Singapore to Perth. 
Next to her, we find the stern of a F78, one of the Flybridge models that, characterized by lines that are elegant and sporty at the same time, manages to create surprisingly large exterior areas within just 23 meters of length.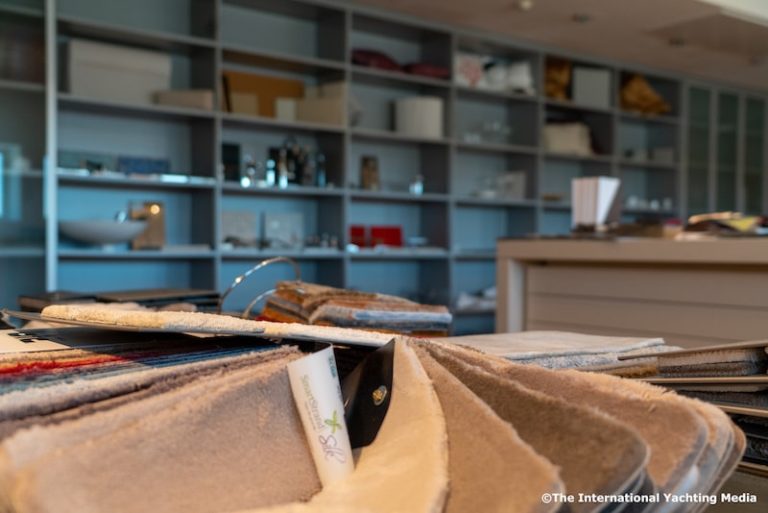 The art of shipbuilding is perceptible everywhere. Hard woods, valuable finishes and great attention to details are immediately visible in all the big yachts under construction.
The exhibition is closed by two units of the "smallest member" of the Filippetti family which, with a length of 17.38 meters, literally enchanted visitors during the last Miami Boat Show where we, too, had the opportunity to visit her: the Filippetti S55. 
However, it's only by entering the company that one can understand the reasons for the success of this shipyard. Design, engineering and beauty pervade every space that is subsequently characterized by forms and functions that represent a true tribute to the sea, to navigation and to the art of shipbuilding.
A show-room completely dedicated to customization welcomes us with a triumph of components, lights, countless fabric samples and all the accessories that are needed not only to fit a boat but also to make it a unique indistinguishable item created around its owner's needs.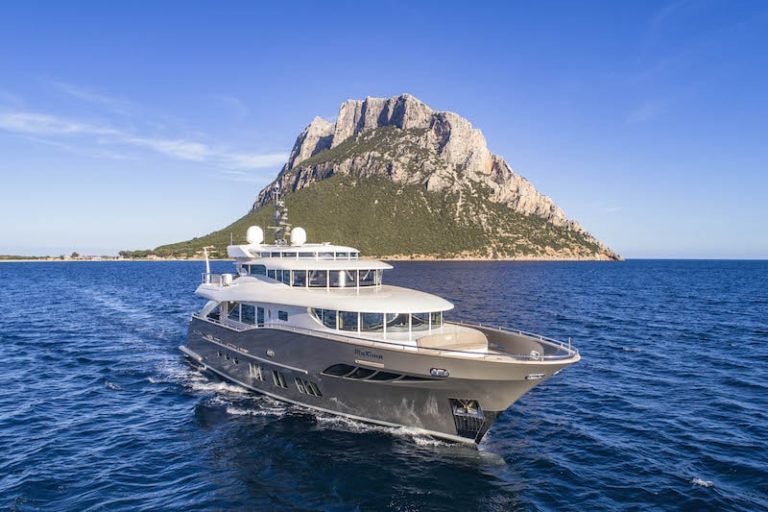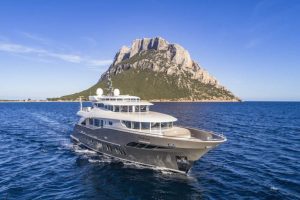 Here, the owner can make his project come true, regardless of its difficulties. A clear example of this comes from the second unit of the Navetta 26 which, built specially in a Northern version, now sails between the fjords and the ice of northern seas, protected by her special bow and a flybridge that, closed and heated, makes these explorations possible in total comfort.
Those who choose a Filippetti Yacht are certainly demanding owners.
Like that one who, some years ago, asked for an amazing F93 which, designed by Fulvio De Simoni and fitted with twin MTU 16 V 2000 M94 engines, can sail at over 40 knots in total safety in the American ocean waves. 
The unbridled passion of Fausto Filippetti is the driving force of this shipyard, now supported by his children Martina and Giovanni at the helm.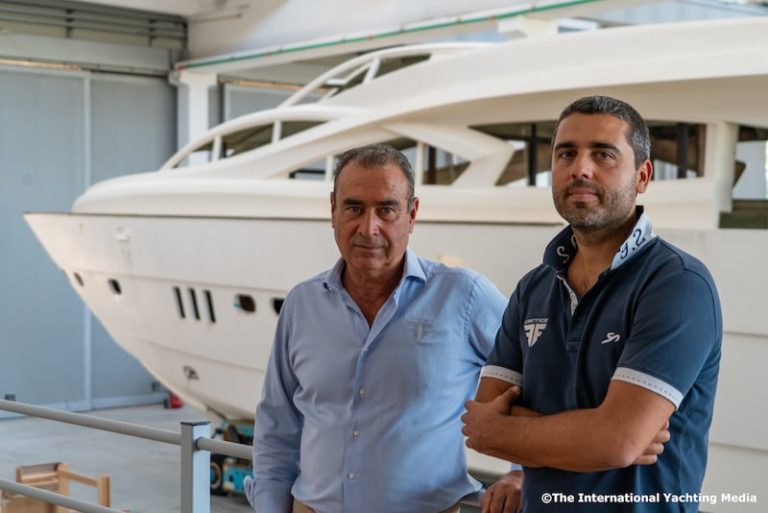 It's a passion that goes beyond the boundaries of the shipyard of Pesaro. A passion that reaches Trieste and Olbia, where, with over 50,000 square meters of surface available, Filippetti Yacht provides its customers assistance, maintenance and refitting.
We're therefore talking about a very particular, maybe unique, shipyard. We look forward to testing its boats.