Kando130XL is the latest superyacht in the Kando series to be built by AvA Yachts, a prestigious Turkish boatyard based in Antalaya. Completely designed and crafted in-house by a skilled team of artisans, 39 meters in length overall, the yacht will flaunt the typical Kando features but with a significant extension of the stern, conceived as a multi-function area, combined with a beach club, much larger but available as an optional extra.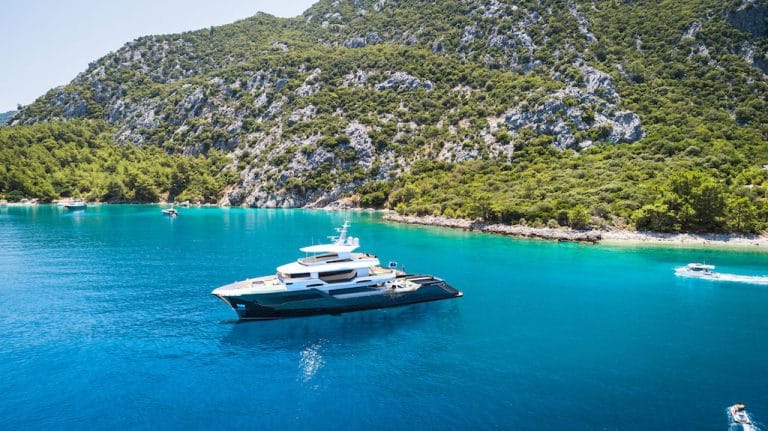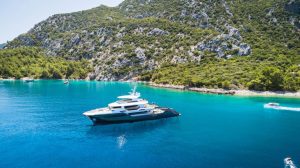 Even from the extraction of the name Kando 130XL, this superyacht says everything about its extra-large dimensions. There are six spacious double guest cabins, with a VIP suite on the main deck. The master cabin, with floor-to-ceiling windows completely exposed to the panorama, generously occupies the entire beam of the superyacht; also equipped with a dressing room, it is positioned on the upper deck and enjoys a private terrace aft.
Other on-board living spaces include a gymnasium equipped with "four stations" and a weights area also located aft of the VIP cabin. The crew will be accommodated in seven berths located on the lower deck, while the captain has a suite on the bridge.
Added to the charm of the Kando130XL is the use of steel and aluminium in the hull and superstructure. The effect of the right choice in the hull also creates a wonderful camouflage with the sea. In fact, the hull seems to mirror the water entirely, enhancing the white V-shaped thrust of the boat at the same time.
Kando130XL is a true explorer
Kando130XL is designed for marine exploration around the globe and will offer "performance and efficiency" with a range of 6 thousand nautical miles at a cruising speed of 11/12 knots.
Atilla Küçükdiker,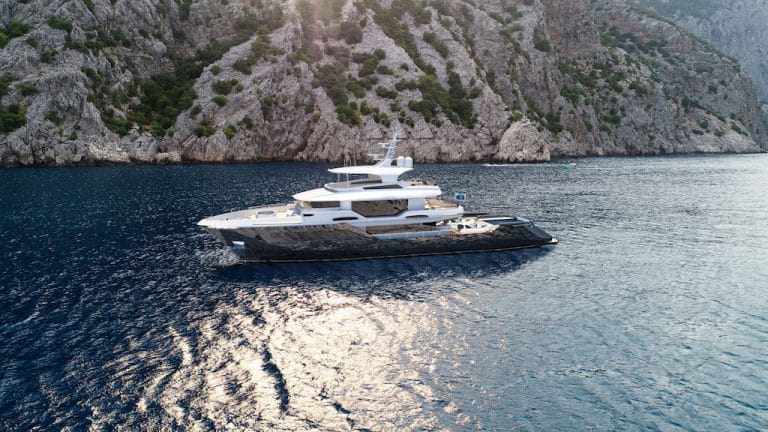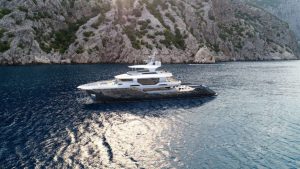 Chairman and Founder of Ava Yachts showed great satisfaction with the deal and commented that "Kando130XL comes to a close after many months of close coordination with an excellent client who knows exactly what he wants. With the Kando130XL we have fulfilled all his wishes and requests and we are confident that the boat will be our best build since the much anticipated launch of Infinity Nine, the second hull in the Kando110 series".
The boat will also be certified by Bureau Veritas, the French Quality, Environment, Health, Safety and Social Accountability (QHSE-SA) testing body.
AvA Yachts: 15 years of luxury yachting experience
AvA Yachts has been operating since 2005 as an engineering and naval architecture company and was founded by a group of architects who today have twenty five years of experience in the industry. For the past fourteen years production has focused on Luxury Explorer Yachts and motor and sailing yachts built in steel, aluminium and wood.
The company's shipyards cover a total area of 5,000 square metres in Antalaya Freezone and boast "high quality craftsmanship combined with contemporary design" which is always present in the yachts produced by the boatyard which employs Turkish labour.