SYNTEAK, an Italian company based in Trento, has been engaged in the installation of synthetic teak for more than 20 years and is the exclusive installer and distributor of PlasDECK for Europe.
With more than 5.000 sqm laid per year on average only in Italy and an incalculable number of works done, SYNTEAK® is one of the few companies able both to supply the product and to install it all over Europe.
Increasingly preferred by shipyards that make luxury their market positioning, after two years of testing, they have been chosen to equip the new and prestigious Tecnomar for Lamborghini. This important and long-lasting collaboration will see PlasDECK used on each of the 63 dream boats that will be built.
These boats will be produced in a limited edition and will benefit from the beauty and lightness that only a product like PlasDECK® can offer.
To take stock of this material and to understand the advantages of having it on board, we met Francesco Martorelli, founder of the company, who agreed to tell us all about it.
What is the history of this particular type of synthetic teak and how does it differ from other products on the market?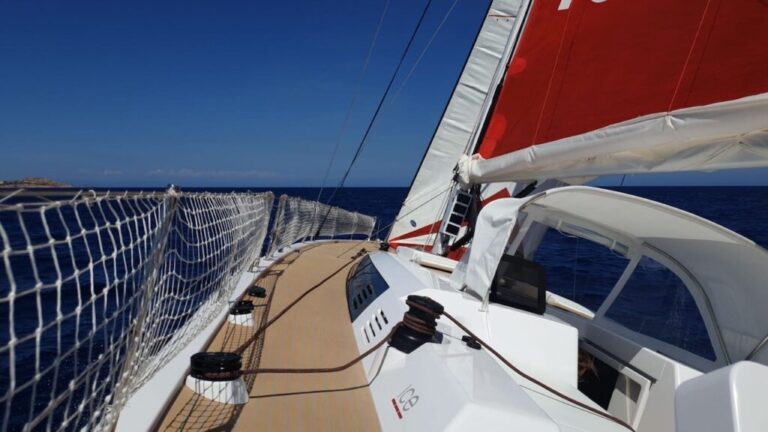 In America, PlasDECK is synonymous with synthetic teak and represents its excellence. At SYNTEAK, we have 20 years of experience in the industry and have been distributing this product for five years with exclusive rights in Europe and North Africa. We were the first to make it discover in the Old Continent and we are seeing a very important growth in terms of requests and interest in the PlasDECK product, which was also the first synthetic teak ever to be put on the market.
20 years of experience is a long time, why did you turn to PlasDECK?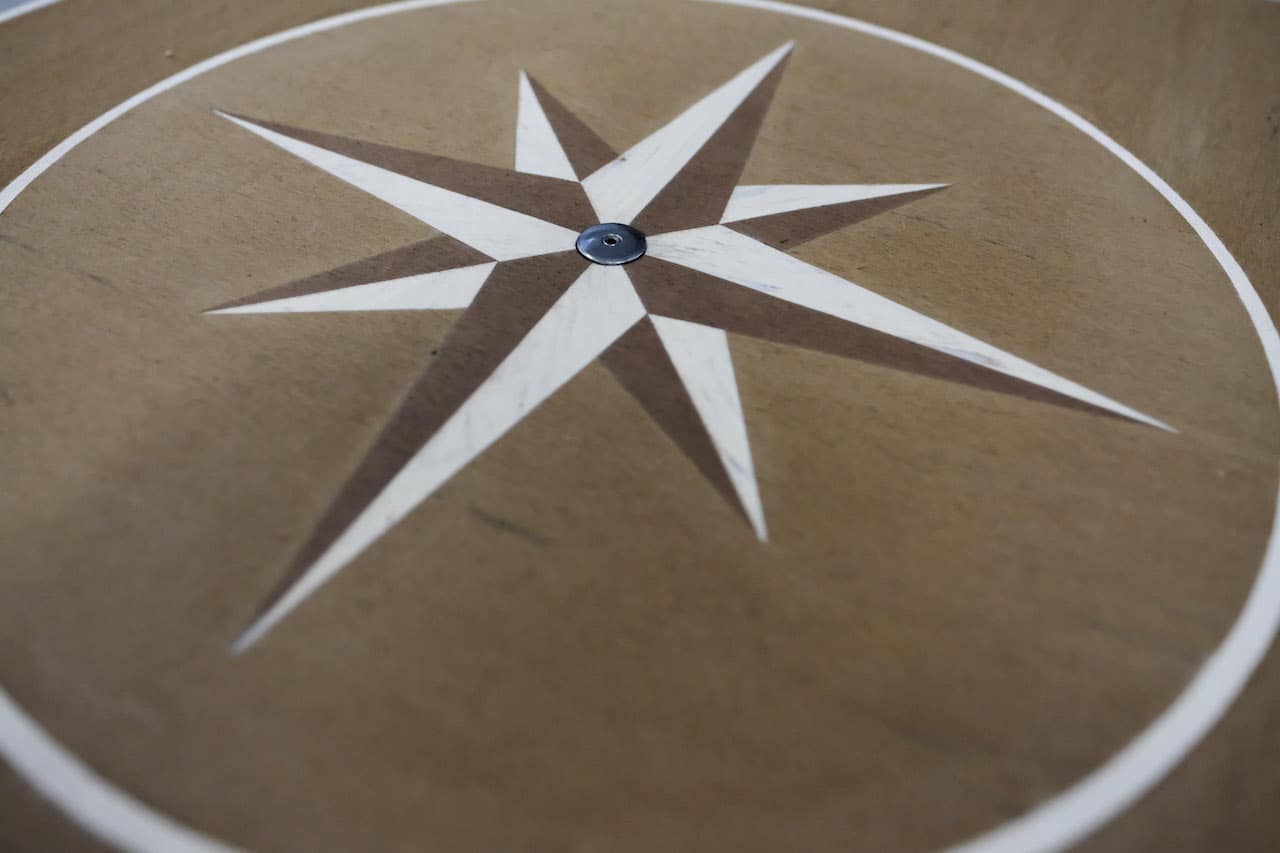 We wanted to offer the best. It was not easy to get exclusivity from PlasDECK and it took time. We had to win their trust, we did it mainly thanks to our experience.
We supply more than 50 Italian shipyards including builders and refit companies. The distribution is 90% oriented to shipyards, but we are also dedicated to private customers and after years of experience we can proudly confirm that those who choose this product have never had any problem with maintenance or wear.
Now, thanks to our capillary distribution work, the whole of Europe can enjoy a unique material with unprecedented qualities in the Old Continent.
How is this type of synthetic teak installed and what precautions should be taken?
We have three types of installation: classic installation with weights, vacuum technique and high-performance double-sided adhesive. Our technicians will be able to indicate the best solution for each case. The most important thing is the type of adhesive which, in our case, has been specially created for PlasDECK in cooperation with a leading company in the adhesive sector.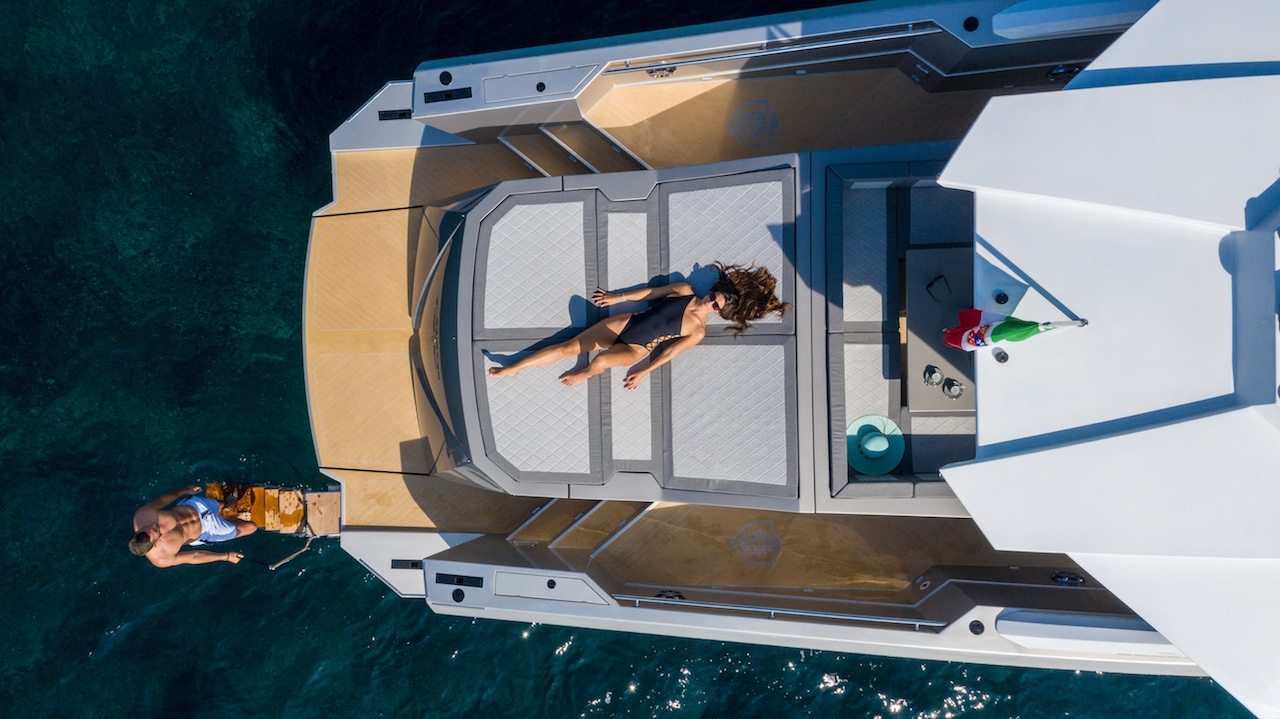 How do you make sure that the installation of your product is perfect even when you are not directly involved?
We offer our customers, both shipyards and dealers, training to get the right instructions for laying the material, providing them with a certificate that actually qualifies them for this delicate job.
We also regularly hold a refresher course on new materials and techniques so that we can always offer our written guarantee to the customer and we are particularly proud of this because we are the only ones to do so in Italy.
What kind of problems does PlasDECK cause?
That's the beauty of it, PlasDECK does not cause any problems, it only offers advantages.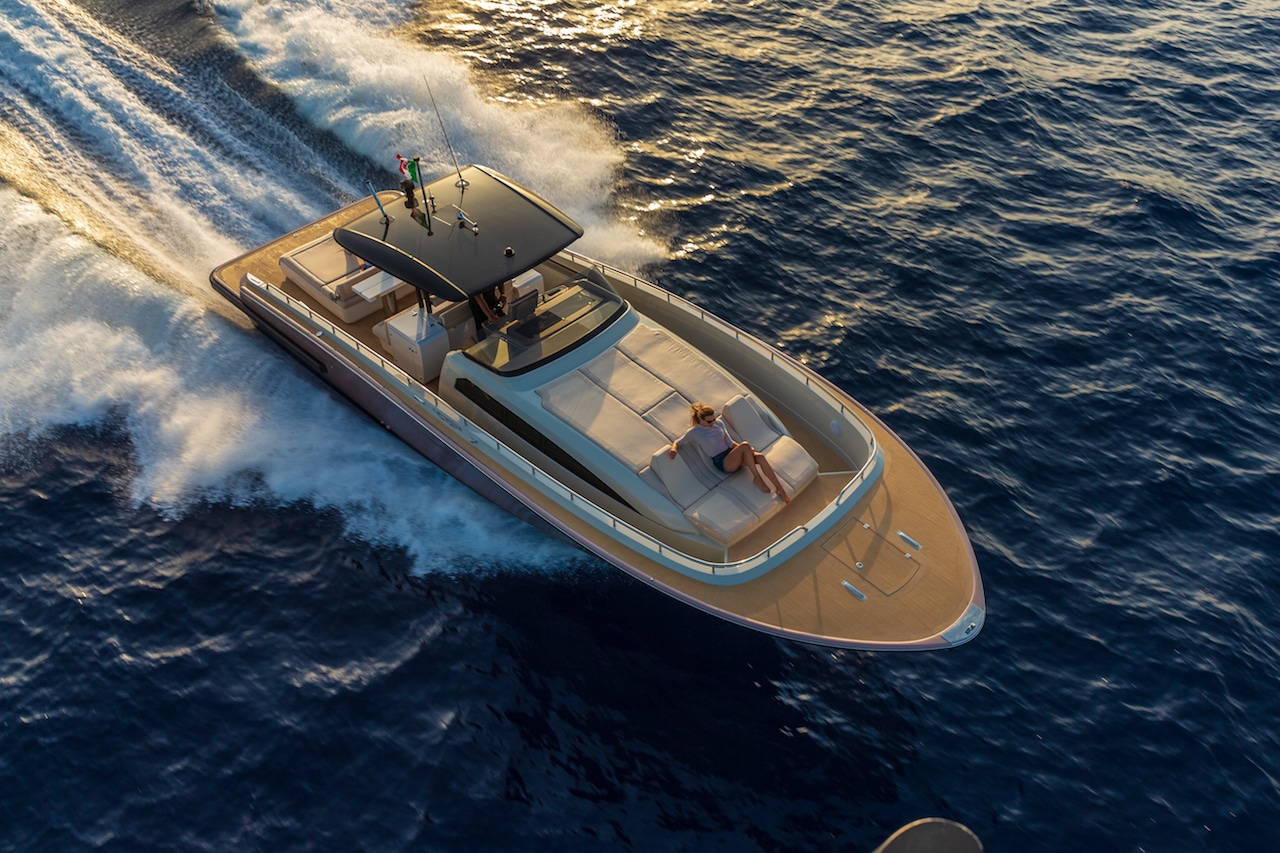 The product has evolved over the years in what is the plastic polymer capital of the world (Akron, USA), and has always been ahead of its competitors on product quality.
PlasDECK is the only synthetic teak that does not change colour, does not crystallize, is not attacked by mould or fungus and remains stable for life. In its "Performance3.5" range it is the lightest synthetic teak in the world and this has an important impact on the displacement weight, to give an example 80 square metres is equivalent to about 280 kilograms of PlasDECK and is about 320 kg less than 10 mm natural teak.
A statement like this needs to be justified, what technology is behind it?
PlasDECK has two international patents, the first one is related to its "anti-ageing" properties which ensure that this teak can never change colour, we are not aware that our competitors can ensure the same.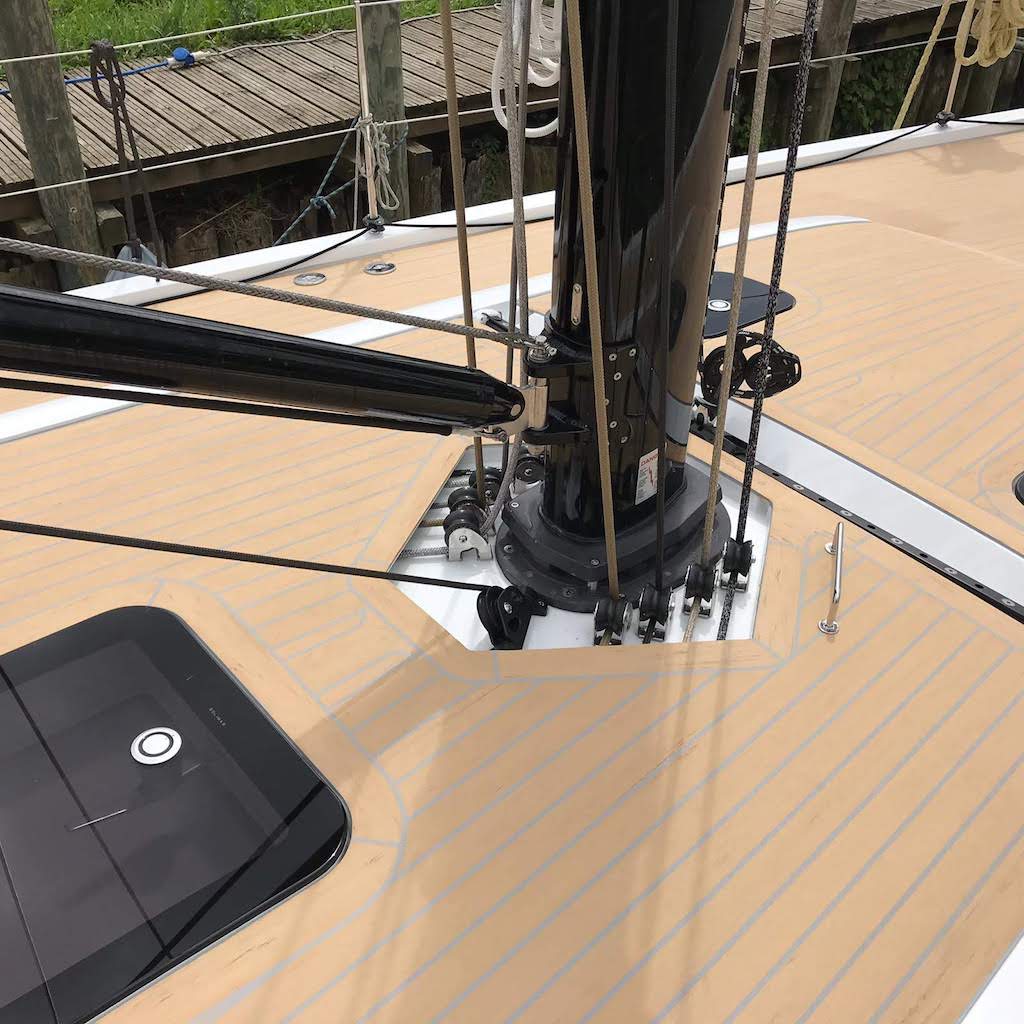 The second patent ensures that the PVC it is made of remains stable, free from chalking and crystallisation, two problems caused by exposure to the sun.
Furthermore, our teak does not burn your feet in the sun, does not need maintenance, does not absorb grease or vegetable oils and can be cleaned simply with water.
It's no coincidence that we are the only ones not to provide any kind of maintenance kit, simply because it's not needed. All you need to clean our decks is water and any detergent already used for the rest of the surfaces on board.
What does the complete and finished work cost per square metre?
The finished work costs about half as much as a real, quality teak deck. The price depends on the thickness (3 or 5 millimetres), the design finish, the colour of the material – there is, for example, a range with fluorescent joints that is unmatched by any competitor. In terms of customization we can offer a great deal and the preference Tecnomar for Lamborghini has given us is definitive proof of this. Delivery times vary between four weeks depending on when the templates are received.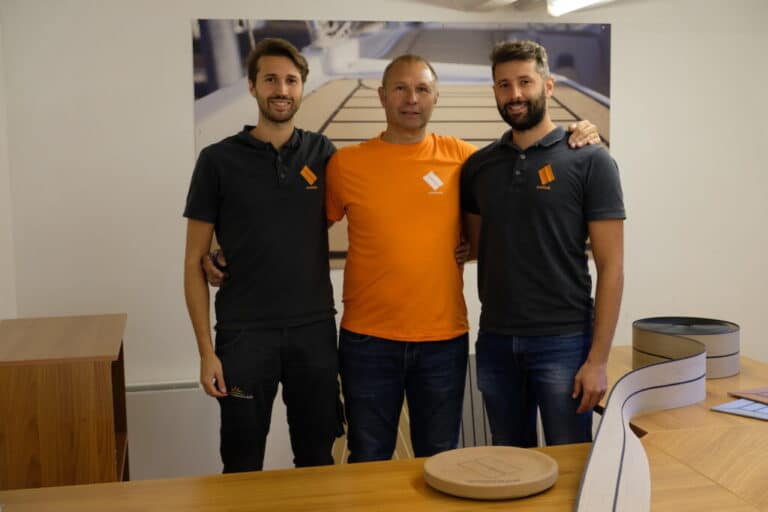 Fluorescent?
Yes, PlasDeck has received many awards, including at the Miami Awards, because in addition to its beauty it offers safety features. The fluorescent joints mark the walkways without disturbing nightlife on board.
What about sustainability and care for the environment?
PlasDECK is eco-friendly not only because it prevents deforestation by replacing wood, but also because it is made of a PVC whose processing waste is 100% reused.
PlasDECK's polymer is very valuable and 'pure' because it has no fibreglass, rubber or ceramics inside. This makes it a closed-loop material in production. We have no need to dispose of production waste as special waste.
Moreover, due to its "flat" and non-grooved shape, our teak is very malleable and bendable, which makes it very easy to lay and limits the amount of glue that must be used for laying, effectively eliminating water infiltration between the deck and the product.
Which target group are you addressing?
PlasDECK is the perfect solution for every type of boat, from inflatables to SuperYachts, as well as sailing and motor-powered boats. Talking specifically about the SuperYacht sector, there is an increasing demand for our product for working areas such as garages and landing stages. Due to the high quality of the material, PlasDECK can also be seen as the only real valuable alternative to natural teak for decks on large luxury yachts. It is therefore a material with countless uses, suitable to withstand extreme environments such as work boats (taxi boats, passenger ships, fishing boats, etc.) but at the same time to be positioned on high value boats where design and beauty of the product are the main features.
Francesco, you've given us a very complete overview, but in conclusion, what are the reasons why people should choose your product?
In conclusion, our product is functional, lightweight and maintenance-free. It remains unchanged over time, in any weather condition.
info@synteakgroup.com