Razeto and Casareto: 100 years of expertise, design and innovation in the sector of handles and locks for yachts and superyachts. 
If you think that handles and locks for boats are home-derived items, you are wrong. The vibrations caused by both navigation and saltiness aggression risk compromising their durability and a great deal of experience is therefore required to produce this nautical equipment. A specific experience, like the one that Razeto & Casareto has developed in over 100 years of history.
Razeto & Casareto, a century-long history
The exciting history of this company began in 1919 when, as an ambassador of quality and beauty, it started to bring the best of Made in Italy to sail all the seas of the world, such as on board the legendary REX, the record-breaking ocean liner that, launched in 1930, was already equipped with many accessories made by the Sori-based company. The brand went on growing over the years, establishing itself as a true symbol of construction quality.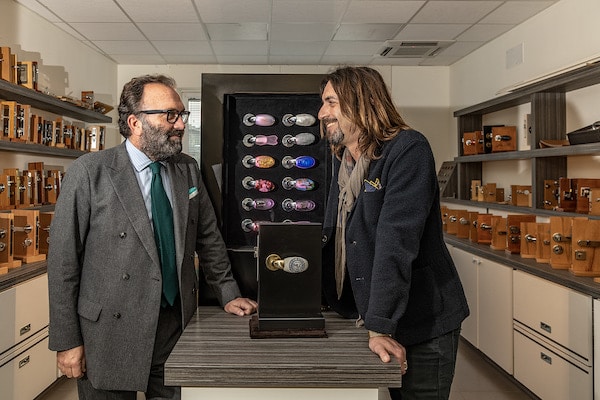 Not surprisingly, in the 1950s, all the world's most prestigious ocean linears were fitted with Razeto & Casareto nautical equipment, including the Andrea Doria and her twin, Christopher Columbus, famous for having transported The Pietà by Michelangelo Buonarroti from Rome to New York.
Later, in the 60s / 70s, with the advent of recreational boating, the company found a natural outlet for its innate ability to produce high-end products and quickly penetrated this increasingly growing sector, up to reach 50% of total production.
Today, Razeto & Casareto is a company that, while being modern and spread throughout the world, still preserves the values that have made its century-old success.
Razeto & Casareto's variety

What the company produces is a variety of products that goes beyond your wildest imagination. And I am not referring only to the design handles that earned the Italian company numerous awards and prizes, but to the entire production that relies on an huge numbers of references.
Production embraces the entire sector of nautical equipment, with solutions designed for many boat types, from cruise ships to luxury superyachts. The range includes locks and accessories for doors and furniture, guides and pulleys for sliding doors, hinges, door stoppers, hooks, deadbolts, lever or compass locks, chair fasteners, hatch lifting handles, handrail holders, watertight doors and portholes.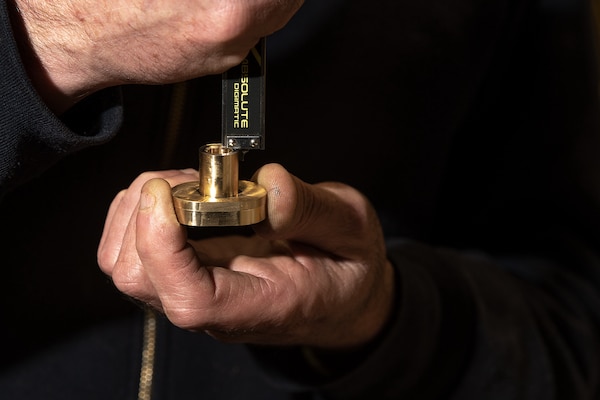 Last but not least, handles, offered in a boundless variety to meet any taste, from traditional handles to illuminated ones, undisputed safety and design tool.
All products are the result of an unparalleled attention to details.
Although certified, the industrial process preserves its artisan component, where manual skills still make a difference, both in terms of beauty and durability.
Handles for superyachts, a form of art
Whilst production must comply with strict quality standards, the handle is undoubtedly a design component which, visible in every environment, certainly contributes to maximizing the overall appearance that the architect wants to create for his owner.
It is precisely in this context that, in recent years, Razeto & Casareto production  has traced its course. Beautiful and exclusive design handles embellish the most exclusive superyachts, enhancing their distinctive features or, more simply, faithfully tracing the spirit of the owner, his taste, his essence.
Handles in gold and diamonds, hand-painted or in leather, soft, rigid, bright or opaque. In short, a universe of beauty and refinement where Razeto & Casareto excels in class, elegance and exclusivity. 
A collection to which we will certainly dedicate an in-depth study but which, seen from above, perfectly conveys the idea of what Razeto & Casareto expresses in terms of accessory design.
Would you like to find out more? You will have to wait for our in-depth article because such a particular range certainly cannot go unnoticed…