Yachting Made Pan, a luxury cooking experience
The Yachting Made Pan cooking plates are designed to make you enjoy the best cooking experience on your yacht. The entire YMP collection is made of pure AISI 316L stainless steel, one of the highest food- grade materials, and stems from the reuse of some of the high-quality waste from the Amare Group production. These components, used for the construction of luxury yachts, would be otherwise disposed of despite being highly valuable materials. Amare Group has therefore followed the intuition to reuse these high quality materials to produce a line of zero-impact luxury pans.
Materials, plates and design are the main strengths of a cookware collection that Amare Group has created in collaboration with a world-famous designer.
In addition to including exclusive design items, this collection is also able to offer high-level cooking performance: the thickness of the plates, in fact, allows a uniform and gradual heating of the plate. Moreover, the lids of every single plate do not consist of a one-piece glass surface but is laminated with interlayer to guarantee maximum resistance.
When luxury is zero-impact
"The YMP project stems from my personal curiosity at the time when I realized about the amount of high-quality waste material we produce", states Michele B. Preziuso, Sales & Business Development at Amare Group. "We wondered if they could become something new; almost as a joke, with the prototyping staff, we welded two handles to an aluminum plate and we tested it that very night".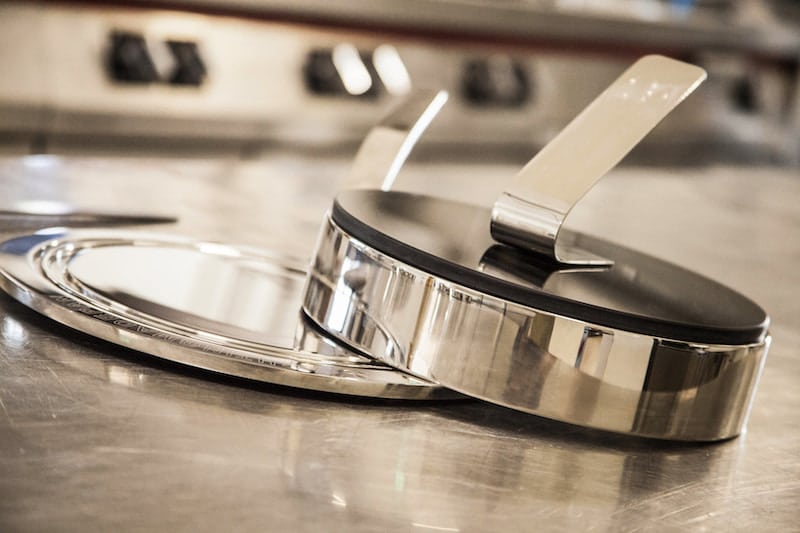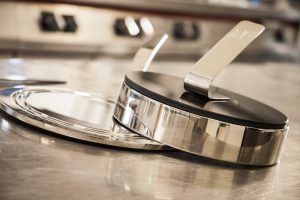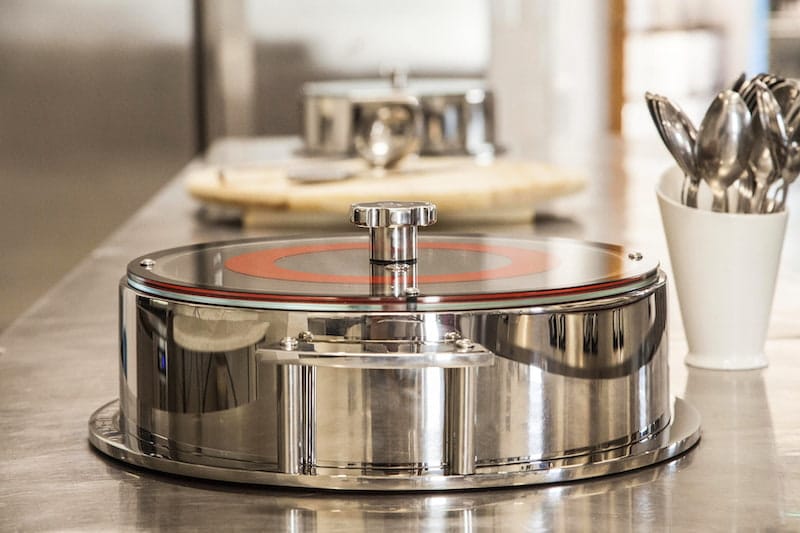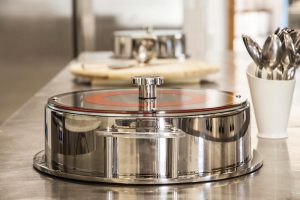 Established as a start-up and quickly consolidated as one of the leading companies in the sector in Italy and Europe, Amare Group is a young company that continues to innovate and experiment, proving to be sensitive and attentive to environmental issues. The Yachting Made Pan project, which recovers and reuses the waste materials of the Infinity porthole production, follows the concept of reworking, a solution that offers total respect for the environment. 
Yachting Made Pan at Paris MOM
The new sustainable collection by Amare Group includes three models: Cristoforo, equipped with a mirror-polished plate; Amerigo, with satin finish plate; and Vasco, completely customizable thanks to the high level of craftsmanship and control of the process, which allow to customize the plates to the smallest detail, making them adaptable to every need and taste, in the full respect of the environment. All three models are available in three diameters: 200, 250 and 300 millimeters.
Amare Group introduced the revolutionary collection in France. The Italian company, proud of the result achieved in terms of quality and respect for the environment, presented Yachting Made Pan at the Mom (Maison & Objet and More) in Paris, one of the most important design exhibitions in Europe. Held from September 5th- 14th, the event saw Amare Group achieve great success and move great interest in Yacthing Made Pan, the sustainable project that puts the environment first.