Italian shipyard Cantiere delle Marche has new owners, with production remaining and going strong.
Italian shipyard Cantiere Delle Marche has announced its acquisition completed through a management buyout supported at 75 percent by Austrian FIL Bros Family Office with the remaining 25 percent going to the company's co-founders: Ennio Cecchini and Vasco Buonpensiere. At the same time, Ennio Cecchini former CEO of CDM becomes the new President and Vasco Buonpensiere, current Sales & Marketing Director, is appointed CEO.
This choice was made to enhance and strengthen the company, keeping the founders at the helm, who will be able to guide the activity towards new goals and targets.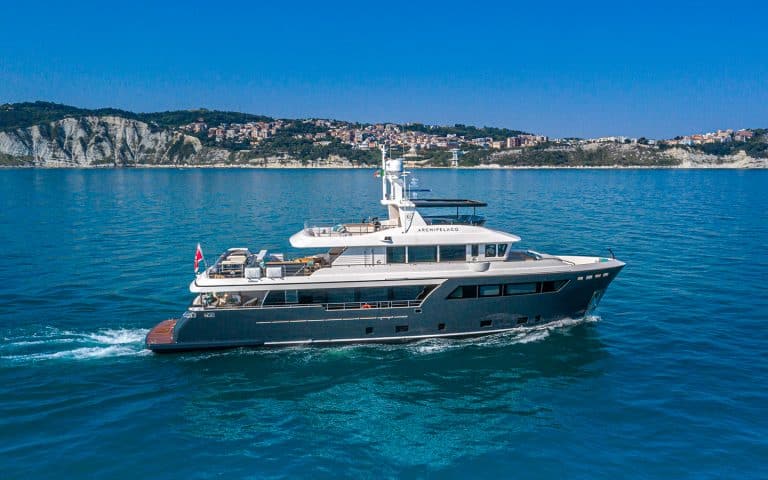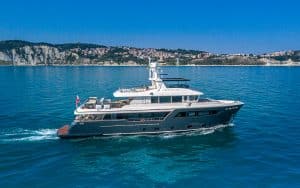 CDM was founded in 2010 while the crisis hit hard the industry but thanks to the vision of its founders Cecchini e Buonpensiere and their profound knowledge of ship and yacht building, good results were not long in coming. Since 2015, in fact, CdM has been the undisputed world leader in the explorer yachts segment with just shy of 60% of this market, thus establishing itself as a international reference for the ingrained quality of its yachts, their design and technical aspects.
Not surprisingly, twelve years after its founding, CDM is the 12th shipyard in the Global Order Book 2022 by length of yachts under construction.
The shipyard's will be managed with a long-term vision in mind and with the desire to develop it through grounded and pragmatic actions while keeping all those precious characteristics that made Cantiere delle Marche become an internationally reputed player in just 10 years.
The company that bought CDM says it is ready to achieve new goals and Tom Schröder, owner of the FIL Bros Family Office, says he decided to make this purchase by pursuing his boundless passion for yachting, finding in the founders of the shipyard, the same passion and desire to achieve something different in the boating world. A big step that he has no intention of leaving behind anyone, as he himself says:
"Together with Vasco and Ennio, since both of them play a key role in the shareholding structure, and all employees that will be further involved and motivated in the company growth, we will consolidate CDM position in the international arena as one of the best yacht builders in the world – consistently with what has been done in the last 12 years. Our goal is to deliver 3 or 4 explorer yachts per year to Owners who wish to sail the seven seas and reach in safety and utmost comfort even the highest latitudes, yacht that will distinguish themselves for their extraordinary quality".
Common goals for FIL Bros Family Office, a company that has invested in Cantiere Delle Marche, which will lead them to cut new ground, increasing production and sales year after year. CDM has production already sold through 2026, and in the next three years they expect to double that to 2021.
With no less than 13 explorer yachts on order, CDM and the new shareholding company are wasting no time: the air of renewal is there, the will to go beyond their limits is there, and all that remains is to set to work to provide owners with the most beautiful explorer yachts possible.