Perini Navi: 30 million binding agreement signed with Blue Skye and Arena Investors. 
Viareggio, 19 January 2021. Perini Navi and Fenix Holding announce that they have signed an agreement with the investment funds Blue Skye and Arena Investors. The binding offer submitted by Blue Skye and Arena Investors provides for the placement of a four-year €30 million pre-deduction bond.
The next step will be to obtain from the judge of the Court of Lucca the green light for the restructuring agreement provided for in Article 182-bis of the Italian Finance Law in order to safeguard operations and business continuity, with the best satisfaction for the company's creditors. This option will allow the company to restart as quickly as possible, guaranteeing continuity and operations at the Viareggio and La Spezia production sites, without making any changes to the concessions.
The sale of the Turkish shipyard remains confirmed.
Perini Navi is a historic brand, founded in 1983 by Fabio Perini. The shipyard is famous worldwide for the construction of sailing superyachts and is universally recognised as a synonym for excellence and technological innovation.
Among Perini Navi's most famous yachts there is the "Maltese Falcon", characterised by a futuristic automatic system for sail management, and the "Principessa Vaivia", Silvio Berlusconi's historic superyacht.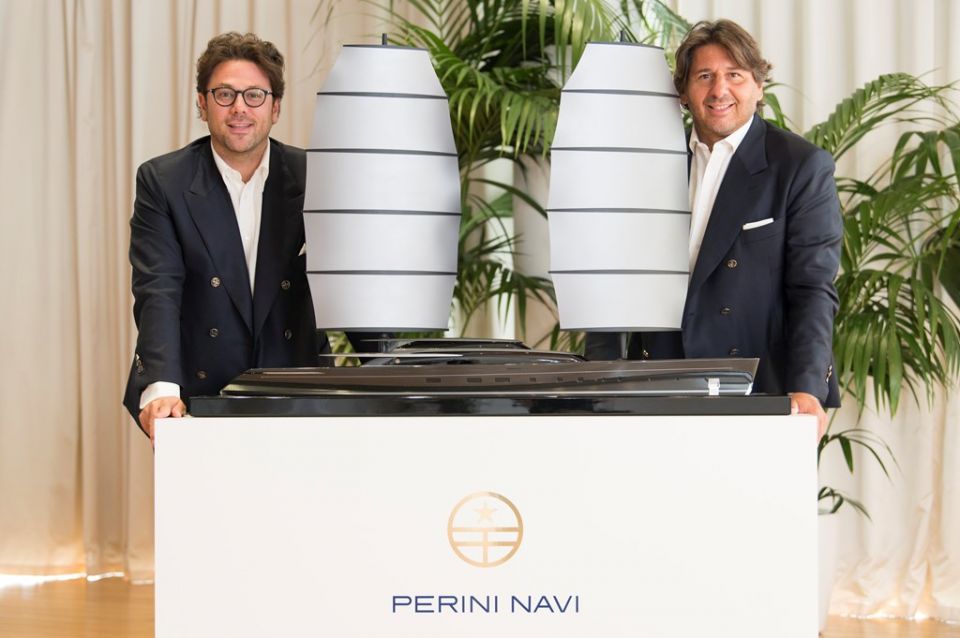 Perini Navi: a brief history of the problem
It is from 2018 that Perini Navi's financial problems start to become obvious. The company led by Lamberto Tacoli in fact closes 2018 with a loss of 8.3 million and a net financial debt of 26.42 million euros. Perini Navi's consolidated losses over the last 9 years reach the impressive figure of 140 million euros.
From then on, an obstacle course that will lead the shipyard, in May 2020, to apply for a "arrangement with creditors" at the Court of Lucca pursuant to Article 182bis of the bankruptcy law.
Over the last few months there have been several options, all aimed at saving the shipyard and its prestigious brand.
Sanlorenzo Spa, the world's third largest operator in the superyacht segment, has made a concrete offer to save the shipyard, but after yesterday's announcement it seems to have been definitively overtaken by the signing of the binding offer by Blue Skye and Arena Investors.
Superyachts.News is a The International Yachting Media publication.