The new Y8 from the YYachts shipyard is the unprecedented evolution of large yachts from Teutonic production. It proves that boats like these, although very large, can include the coveted "simplicity". Without omitting top luxury and safe navigation. The "good mood" on board also comes from the super performance, optimal for fast cruising and racing with friends.
Her name is Donna Rosa and she is a beautiful eighty-foot carbon fibre yacht built by German yard YYachts for an ambitious Swiss client. The newly sold Y8 constitutes an upgrade in terms of improved performance and 20% increased volumes, compared to the original model that gave birth to the YYachts brand back in 2016.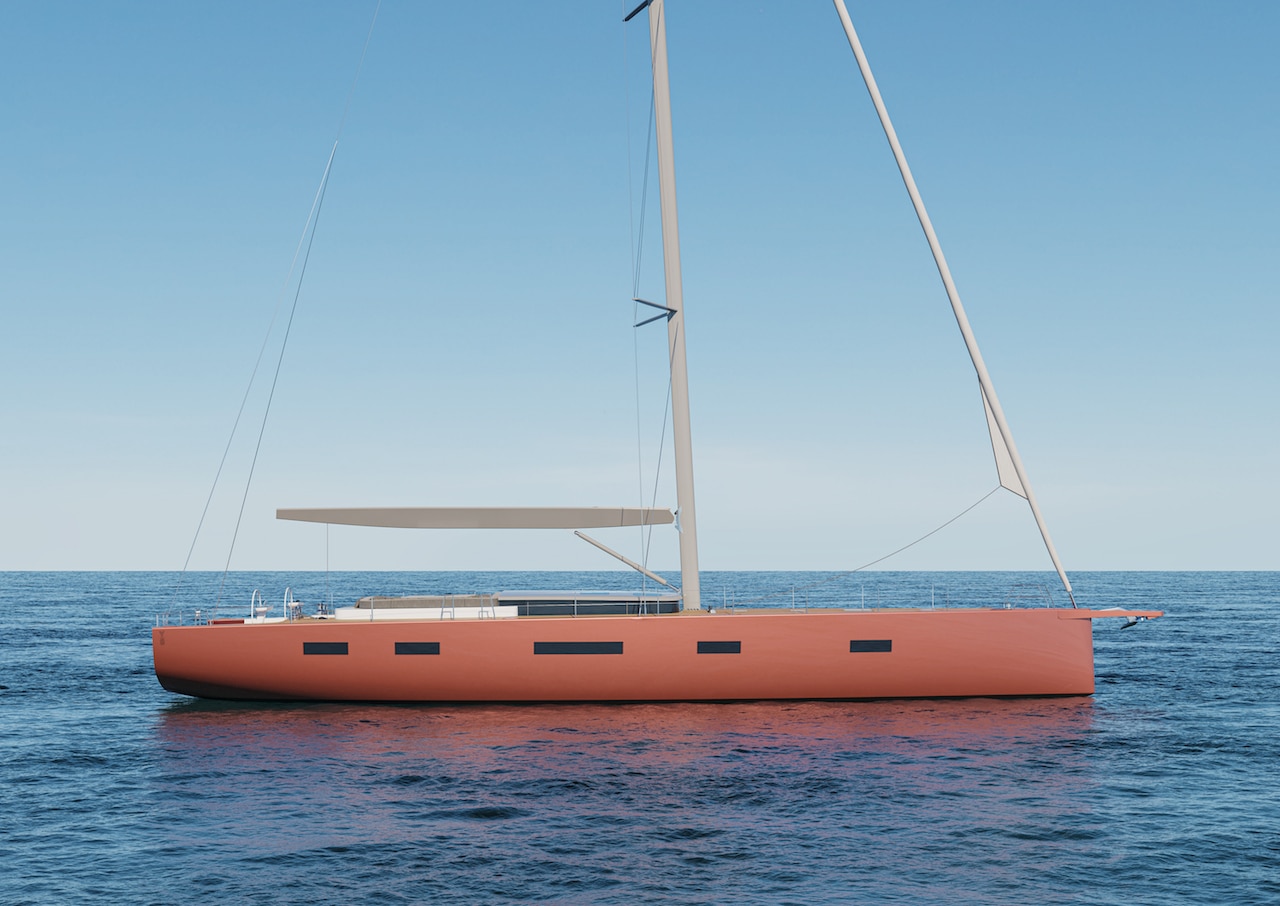 The first Y8, "Cool Breeze", was the brainchild of YYachts' founder, Micheal Schmidt, a great racing enthusiast and boat builder who has since turned his passion into his boating business. Some six years after YYachts was founded, the brand's growth has not stopped for connoisseurs. A number of yachts have been sold, proving that Yielck doesn't mess around.
The fleet includes three models: Y7, Y8 and Y9, in a range of up to 30 meters in length. For each unit there is a 'Custom Division' that guarantees the owner an 'individual design'. Customization is extreme and there is even a dedicated App that controls much of the Y8's instrumentation and domotics.
Comfort and performance
Luxury, large spaces, but above all simplicity and cruising performance. YYachts worked on this Y8 in synergy with Javier Jaudeness of Surge Projects. The result is all there: a big, fast yacht that will amaze anyone.
Let's start by describing the exterior, but without neglecting a curiosity. Donna Rosa is also a film that tells the story of a boatman who falls in love with the daughter of an antiquarian aspiring to nobility. And when you look at the colour palette of this Y8, you can see the same atmosphere of mischief and romance as in Ettore Maria Fizzarotti's movie. But there's more. The soft pink colour of Donna Rosa's hull, however, implies carbon with the superior performance that this material can offer.
Yyachts Y8: exciting racing
Lightweight, "the new Y8 is a lot of fun. I would describe it as a good-mood boat," says Javier Jaudeness. How could he not be right? Donna Rosa's performance promises to be ultra-satisfying, but the brand's philosophy is one of easy yachting for carefree cruising.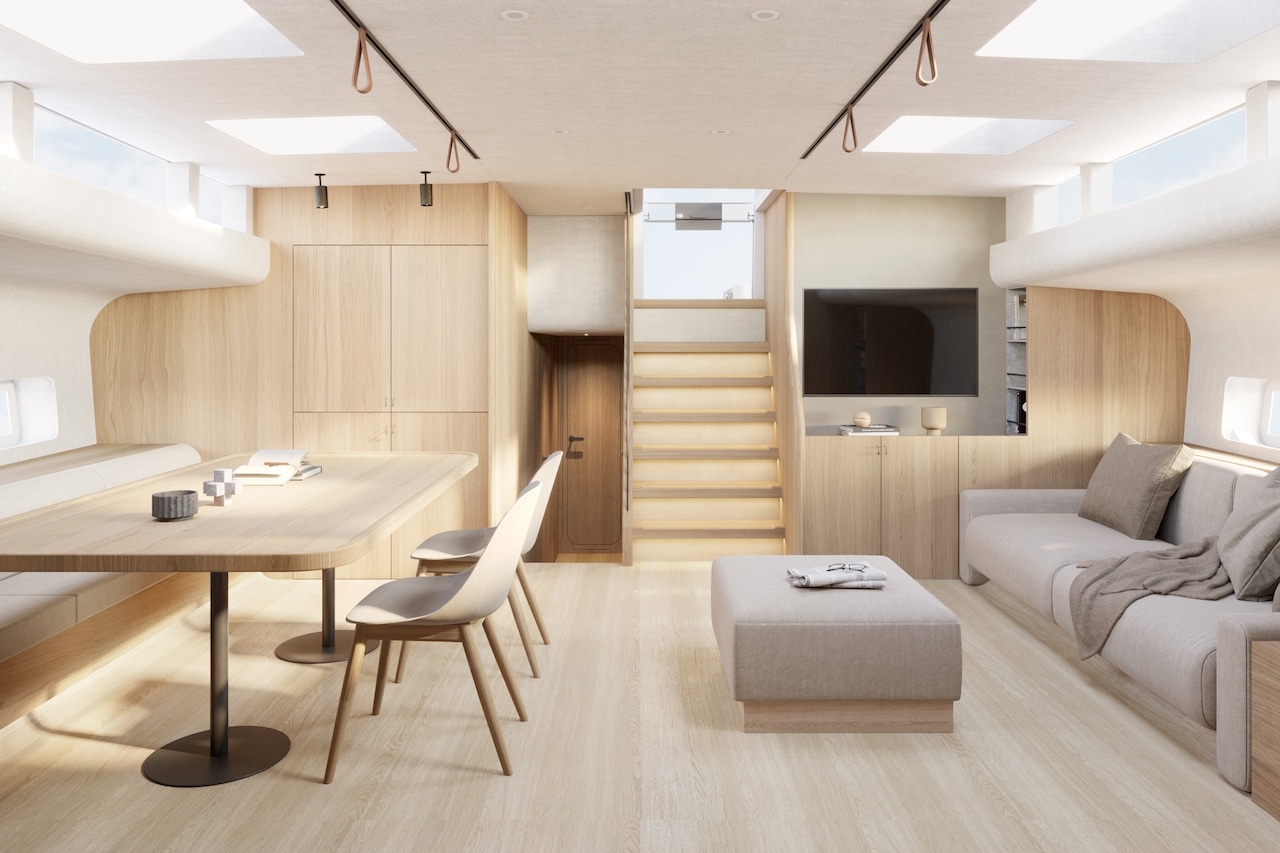 And safety: "We build fast boats that are both safe and easy to manoeuvre," explains Dirk Zademack, CEO of YYachts. We know this and so does Micheal Schmidt: "Sailing with fun is something that can be achieved with a yacht that is simple and kept to a minimum without sacrificing comfort". Along with this goes a sophisticated design, with a Nordic, uncluttered interior that is relaxed, very Zen-like but warm at the same time.
The design study for this new Y8 includes numerous details that confirm the brand's quest for "performance". The large foredeck is completely free of structural obstacles, with its large bowsprit to increase the sail plan. And, most importantly, the engine room is positioned at amidships below the saloon to further lower the yacht's centre of gravity. This increases the yacht's speed while also stabilizing it.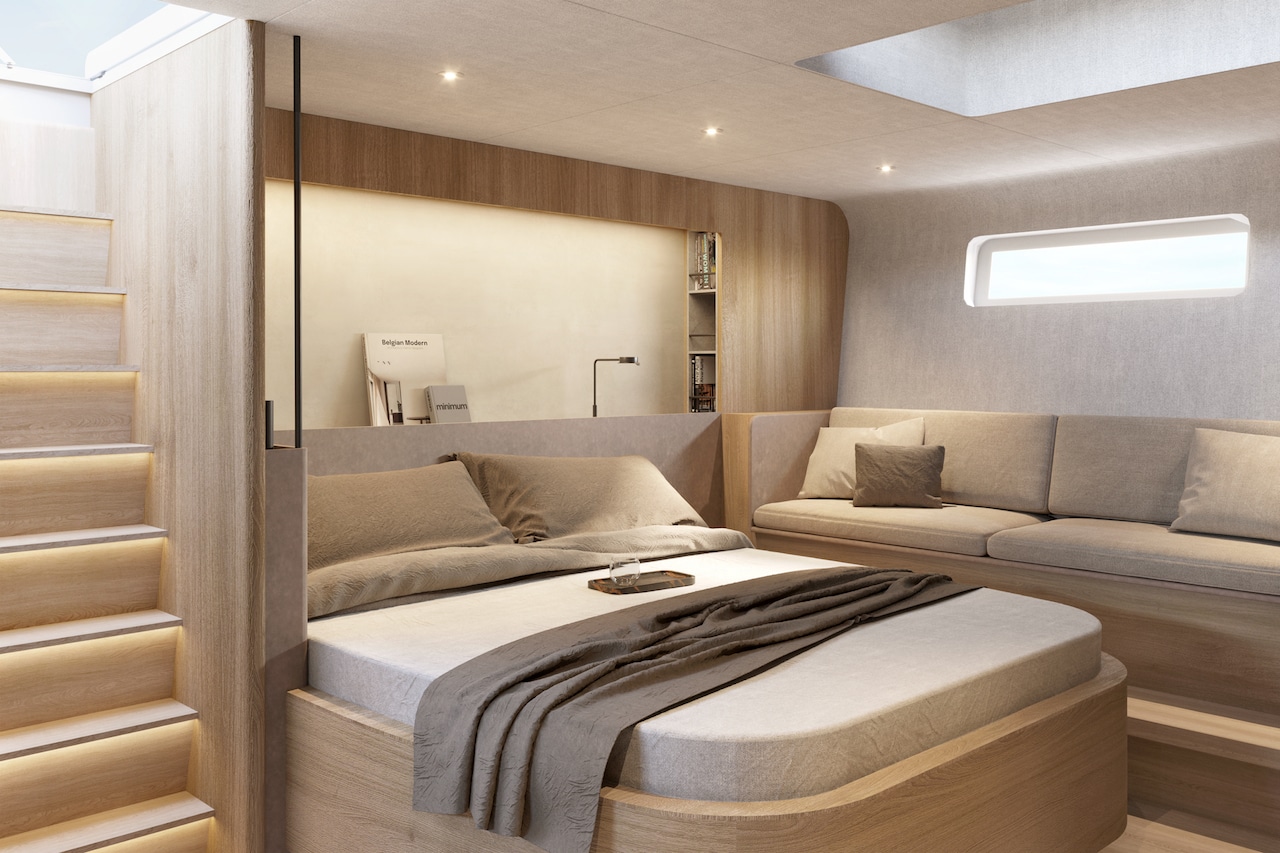 Another innovative solution is the transverse garage at the stern. The deckhouse is also entirely panoramic, with a slightly raised roof. It is also perfect for the cold seasons and offers a pleasant 'homey' feeling. The separate access to the cockpit for the crew is another feature that should not be underestimated. In terms of accommodation, the owner's cabin can be arranged forward or aft. In total there's room for three or four cabins. And the galley is available in both closed and open versions.
The new Y8 from YYachts is set to become an iconic large yacht. But to really appreciate it, you have to totally embrace that famous "good mood" concept that only yachts like this can offer.