Being a yacht master is not just about steering a boat from one side of the world to the other, it is also about organizing and taking care of all the aspects of a long cruise, from preliminary preparation to provisioning, devoting several months of your life to the job. Captain Paolo Bozzo Costa is well aware of this, with his long cruising experience aboard the El Leon yacht, a 54-metre Italian-flagged vessel built by the Viareggio-based shipyard Overmarine.
With Captain Bozzo Costa we continue our series of interviews with masters of recreational ships, carried out in cooperation with the ItalianYachtMasters association, which brings together some 90 captains and boasts the merit of having created a professional network representing the excellence of Italian yachting and nautical culture (the previous interview was with the association's president, Captain Gino Battaglia).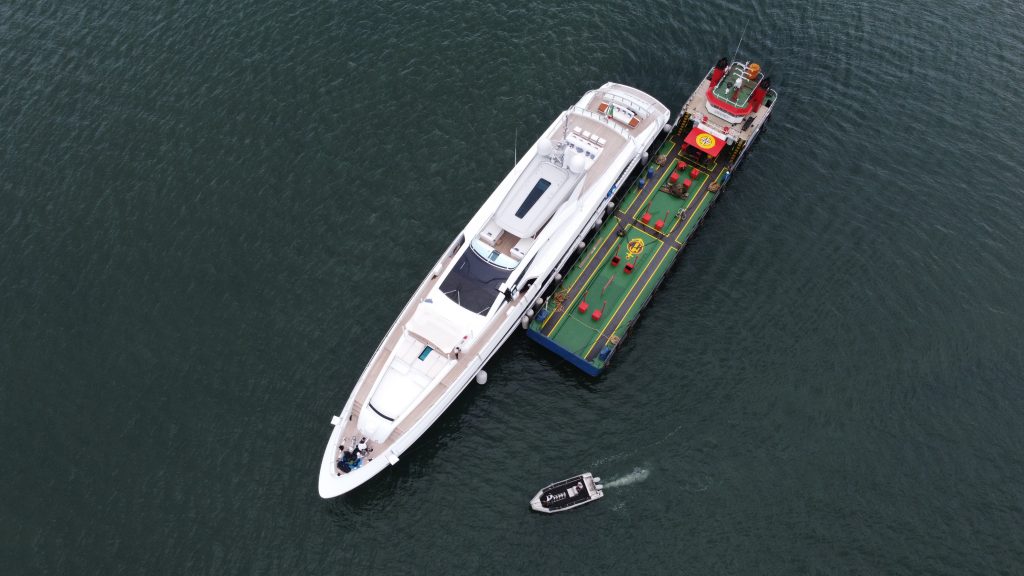 Captain Paolo Bozzo Costa, how did the El Leon project come about?
"It was the wish of my owner, with whom I have been working for ten years and who previously owned a 40-metre sports boat. In order to go on longer and more complex cruises, the owner commissioned a 54-metre yacht from the Overmarine shipyard which convinced us right from the design phase. And today, with 52,000 miles and a round-the-world trip under my belt, I can say that I'm thrilled with her reliability and versatility".
What journeys have you made?
"The boat was delivered to us in 2018 and her first summer was a run-in, with a small Mediterranean cruise between France, Spain and Italy. Then, after presenting El Leon at the Monaco Yacht Show, we crossed the Atlantic in November of the same year to spend the winter in the Caribbean. I then suggested to the owner a different cruise the following summer, to Alaska, and he accepted enthusiastically. So we went to the Pacific via the Panama Canal, and after a fortnight in the beautiful Galapagos Islands, the owner returned home while the crew and I moved El Leon to Seattle to prepare for the voyage to Alaska and British Columbia, which we would start in June 2019″.
How was the experience?
"I set the itinerary by opting for inlet navigation (i.e. not on the open sea, but passing between islands and internal passages, ed.) and it was a very special and fascinating experience. We sailed 1,300 miles from Seattle to Juneau, the capital of Alaska, through passages so narrow that it was like being in a river. As opposed to travelling in the middle of the ocean, where you can face very high waves, the main difficulty of sailing inlet is the strong currents, which can reach up to 15 knots in that area, so each leg has to be carefully considered.
The serenity of the landscapes we passed through is comparable to the peacefulness you feel in the high mountains, sailing with no other boats around, in places so quiet they look like lakes, slaloming between icebergs and spotting killer whales in the sea and bears walking along the coast. It was an unforgettable experience, during which we also got to know some native peoples. It was also exciting when we treated the owner to a cocktail made from ice taken directly from an iceberg that the crew reached in the tender.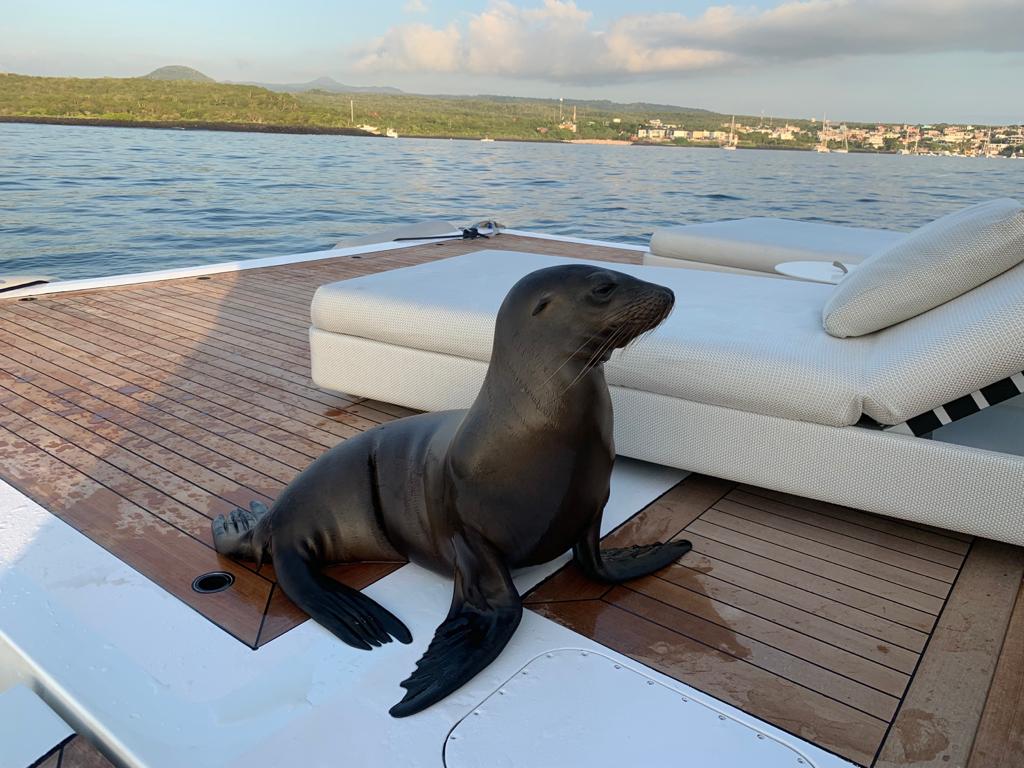 How much organization and time does it take to prepare such an adventure?
"To organize each of the itineraries during the round-the-world cruise, I start work six months before departure so that I can plan everything down to the last detail and have a definitive plan at least three months in advance. When you are cruising to particular places like Alaska and certain parts of Asia, logistics are crucial in order to deal with any problems that may arise during the cruise. Owners of these types of vessels always expect five-star service on board, whether they are in front of Porto Cervo or the Philippines, and in order to guarantee this everywhere, it is necessary to be organized with supplies and rely on competent and trained local agencies.
It is also necessary to keep a large stock of spare parts and consumables on board, because when you are in the most remote places in the world and need to change a filter, a courier cannot arrive within twenty-four hours to bring it to you as in the Mediterranean! On the contrary, some countries have duties and bureaucratic obstacles that can greatly delay the delivery of goods sent from the other side of the globe, so it is essential to be well-organized".
Apart from the unfortunate technical failures, what is the worst situation you can face during this type of cruise?
"The main problem is fuel. El Leon is a very special 54-metre yacht, being a semi-displacement vessel with 12,000hp common rail engines that can deliver up to 31 knots or, at lower speeds, a range of up to 5,000 miles. So, to avoid technical problems, it is essential to always know where to get the cleanest and most refined fuel possible, which is not easy to find anywhere in the world".
How did it go?
"After the summer 2019 cruise to Alaska, we reached California from where the owner left to return home, while we stayed behind to take care of routine maintenance, before tackling the Pacific crossing to reach the Marquesas Islands, where the owner joined us just two days before the world went into lockdown in March 2020. In the midst of this surreal situation, with borders closed everywhere, we were moored in French Polynesia for forty days that were not easy to manage. All the crew gave their best and we managed to do a great job".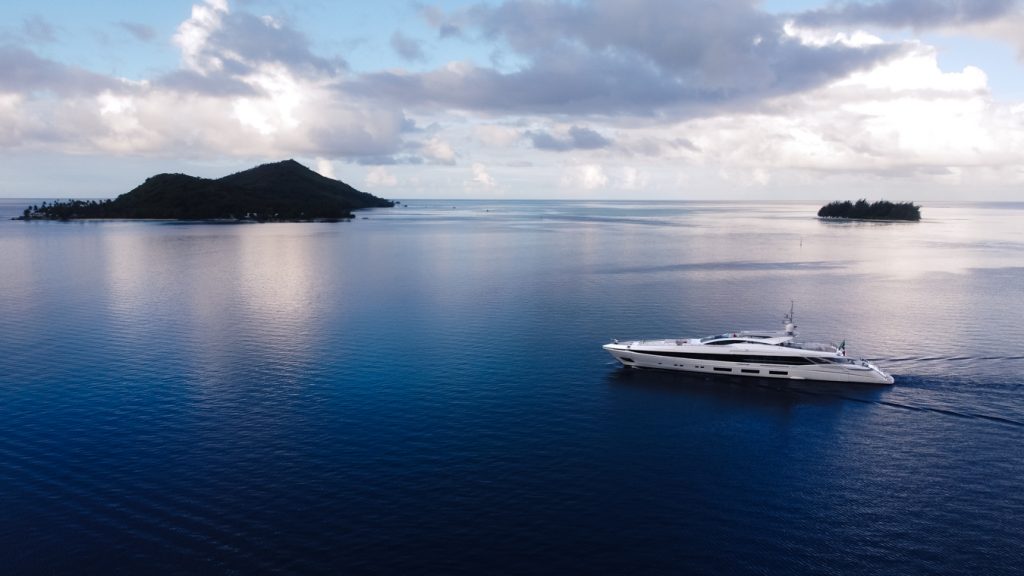 What does it take for a yacht master to reach his level of professionalism?
"Experience is obviously essential, but you also need a lot of humility, professionalism and a great organizational ability. Being able to pay attention to detail and not leave anything to chance is what makes the difference for a yacht master, who must also count on an adequate crew. When I have to prepare a cruise that I've never done before, the first thing I do is ask other more experienced skippers and I can do the same if a colleague asks me in the future.
This is the most important aspect of the ItalianYachtMasters association, which brings together around 90 masters, from beginners to 40-year captains. Moreover, thanks to ItalianYachtMasters I've also had the chance to find a reliable and experienced relief captain: when I'm on a break and so I'm not personally on board, it's a captain who's a member of IYM who takes over and manages the maintenance and set-up of the boat and, trusting in his professionalism and responsibility, I know that when I come back and have to leave all I have to do is start the engines".
As an experienced yacht master, how do you see the future of yachting?
"This is a very positive moment for the sector, which has been facing a major increase in boat sales. The shipyards are saturated with orders for the next four years, but we also need skilled people who know how to steer boats. Unfortunately, in Italy we are lagging behind other countries. Today, yachting is no longer just about twenty-day cruises between Porto Cervo and Saint Tropez, but it's a form of tourism that demands increasingly complex journeys, where skippers not only have to know how to drive boats but also have to be a sort of business manager.
In all of this, it is also necessary to refute the widespread opinion that yachting is "something for the rich": the economy that revolves around these boats employs an entire industry – from shipyards to crews – and allows many workers to earn a salary, as well as generating revenue for the State through VAT, excise duties on fuel and moorings. It must therefore be a form of tourism that is well accepted and taken seriously".